/ Source: TODAY Contributor
Pregnancy announcements — usually a lovely photo of a sonogram, or the couple in themed attire with a "surprise" component — have become a fixture on social media. Texas mom of four Nicole Berkley decided to do a photographic fifth pregnancy announcement with a bit of a twist.
The enterprising mom bought inflatable T-rex costumes for herself, her husband and her four kids, and positioned the group around an egg and the sonogram photo.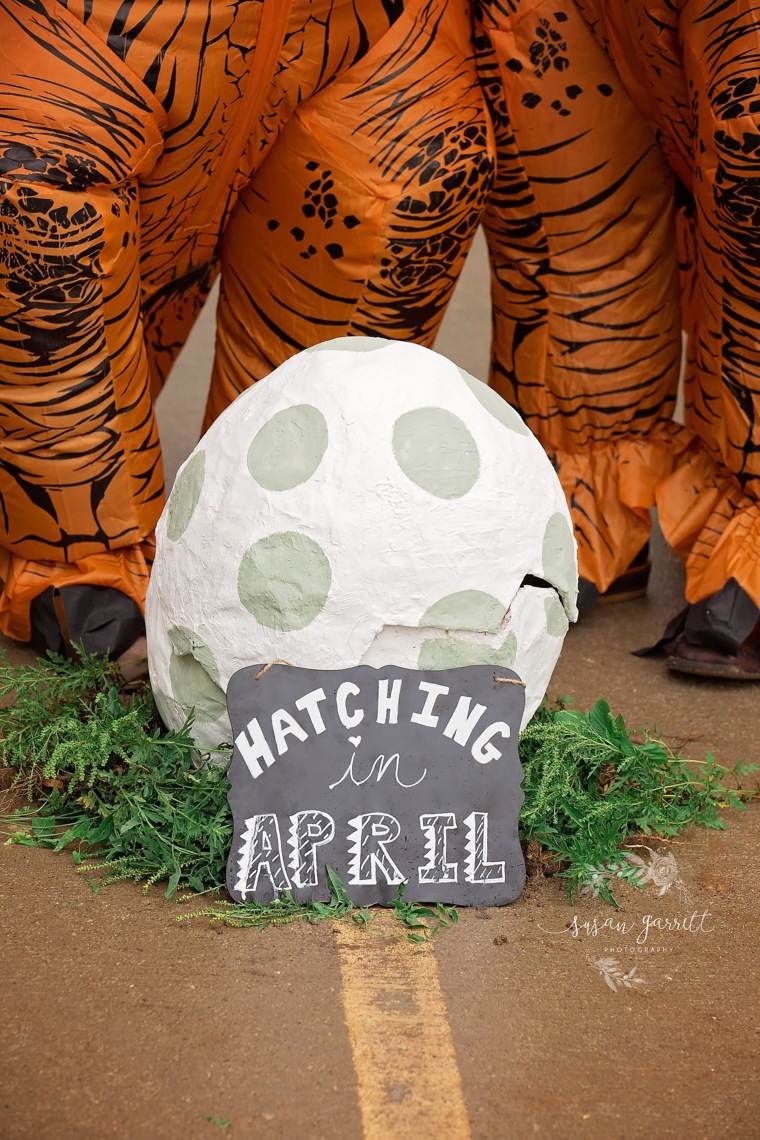 "Baby Berkley #5 coming April 2019," she posted on Facebook. The photos quickly went viral.
Berkley, a photographer herself, planned this photo shoot back in January, but then miscarried in February. When she found out about her new pregnancy, she revisited her plan.
Her five year old son Lane, Berkley said, "really loves dinosaurs, and I wanted to do something different and unique." Perhaps particularly as a photographer, she said, she is "past all the cutesy overdone pregnancy announcements — I wanted to do something as unique as our family."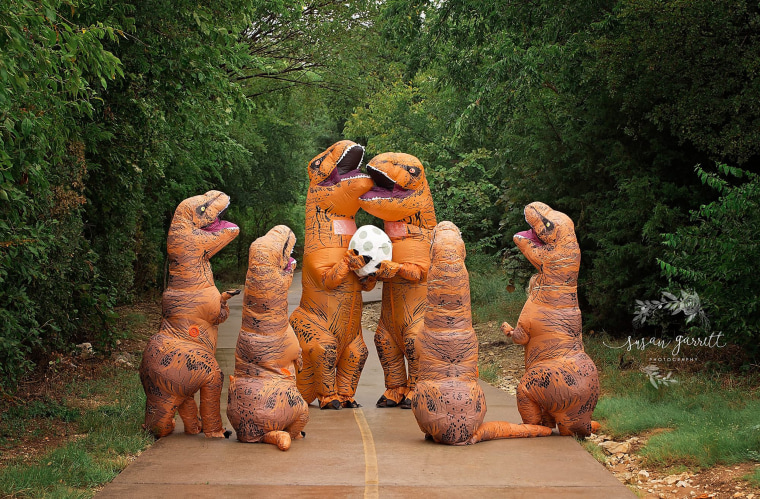 Even though Berkley describes her family as "fun-loving and quirky," her husband Daniel was not as enthusiastic about the photo.
"My husband didn't want to do the photo shoot to begin with," Berkley said. "I'm a professional photographer, so I am constantly shoving the camera in my family's face anyway, but this was different.
Never miss a parenting story with the TODAY Parenting newsletter! Sign up here.
"I'm not putting that on," Berkley said her husband said when he saw the inflatable T-rex outfits. "And I told him, 'Oh, but you are — this is going to be hilarious.' And it was."
When Susan Garrett Photography set up the family of four kids and two parents in Arbor Hills Nature Preserve in Plano, Texas for the photo, Berkley recounted, "People were stopping and taking pictures and videos of us — it was just a really fun experience."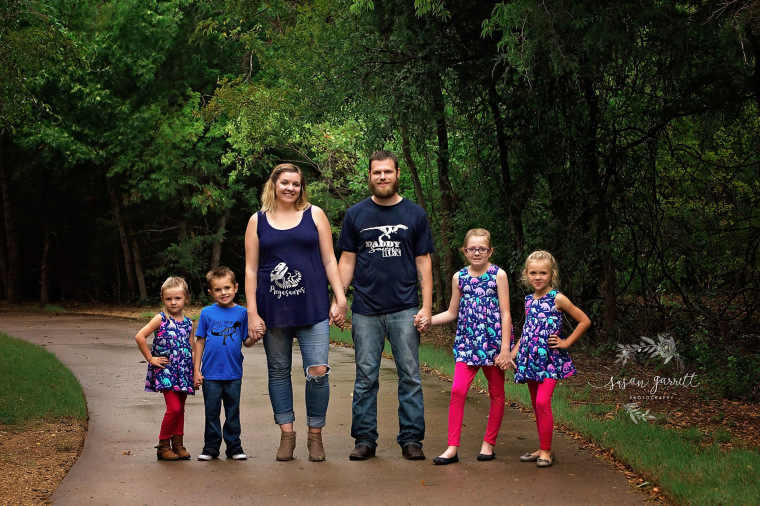 Within two hours of posting the pregnancy announcement online, Berkley said, news outlets were calling her: "I haven't really had a chance to soak in all the friends and family reactions because of this crazy 15 minutes of fame thing!" she laughed.
"If I'm being totally honest, I feel like people get less excited the more kids you have," Berkley said. "It's like, 'oh look, another baby, great.' So doing an announcement like this, in such an epic way, was so great and a lot of fun."
When the photo went viral, Berkley said, even her husband finally got completely on board: "When he changed his Facebook profile photo — which he hadn't changed in a year — to the T-rex photo, I knew he had finally come to terms with it," she said.