With three kids running around and a fourth on the way, Charlotte Chatman is making a special effort to document her pregnancy in photos.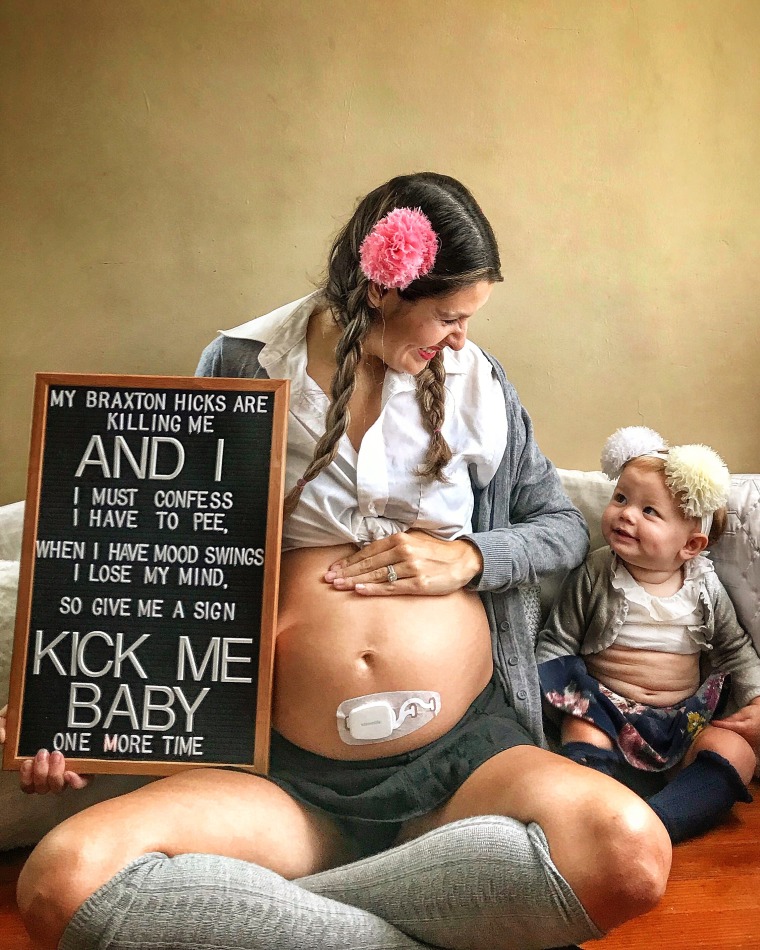 "I'm a firm believer that a fourth baby is just as exciting as a first baby, but when you have other children occupying your attention, it's easy to get distracted and forget to document the pregnancy," Chatman told TODAY Parents. "I wanted ... a way to make this fourth pregnancy extra special, while also getting our other children excited about welcoming the new baby to our family."
So Chatman pulled out her letter board and began crafting creative photo shoots with her kids, Lennox, 6, Lela, 2, and Luna Darling, 1.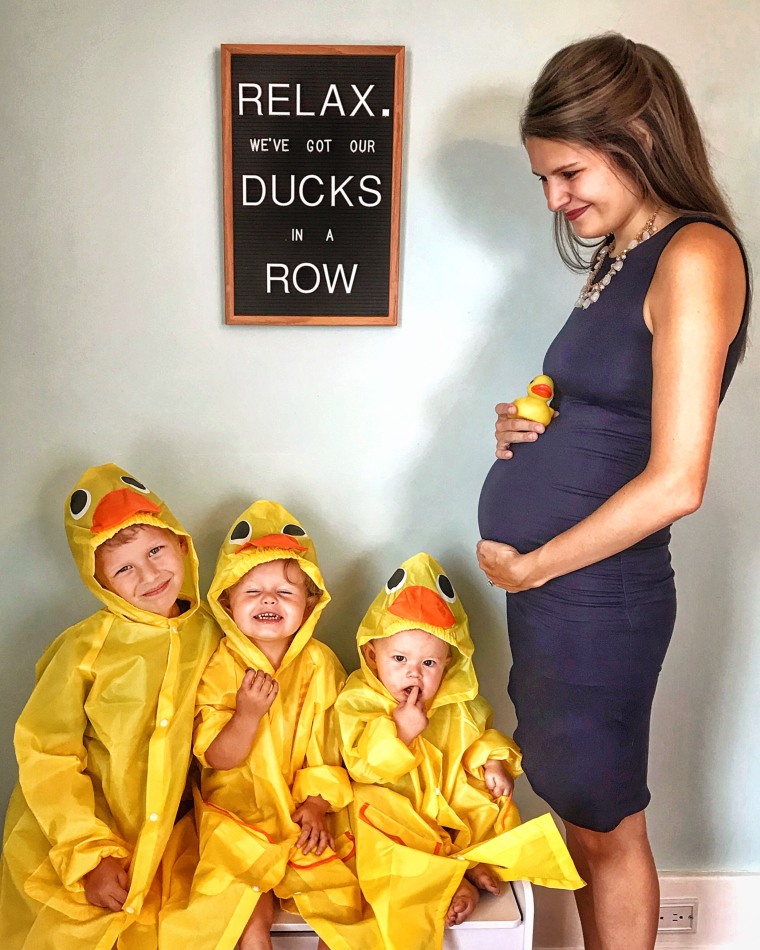 It's one of those photos — which shows Chatman dressed in singer Britney Spears' iconic costume from her "Hit Me Baby, One More Time" video — that's giving Chatman's Instagram followers the biggest laugh and bringing attention to her growing family.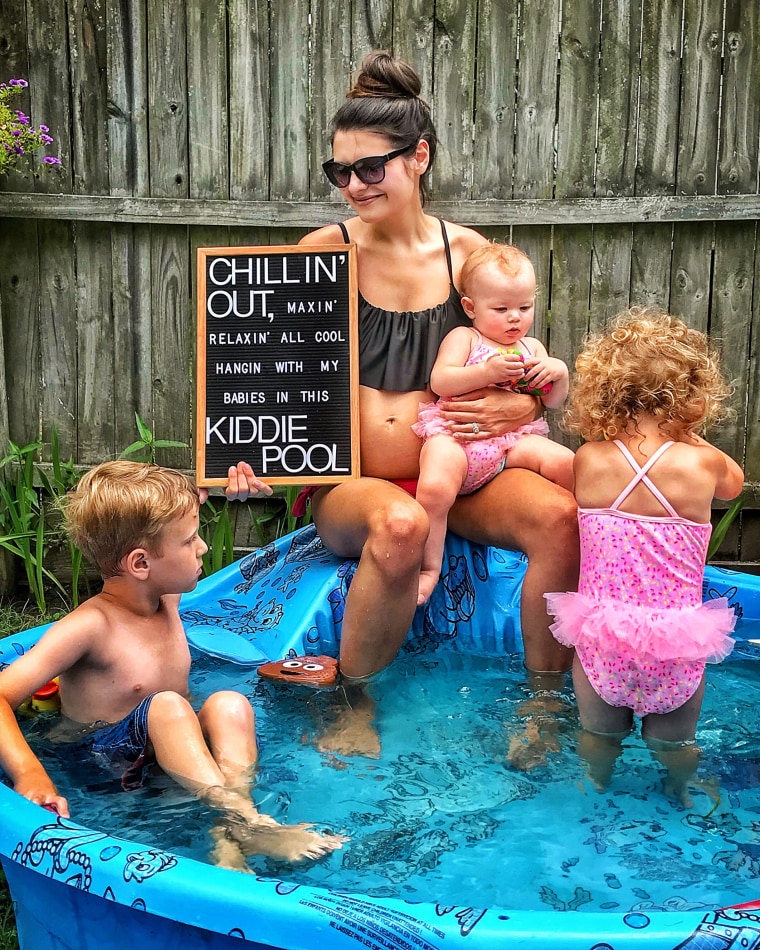 "The song popped into my head that day while I was sitting there wearing my contraction monitor," said Chatman of the photo, which features a letter board that reads, "My Braxton Hicks are killing me and I must confess, I have to pee ... kick me baby one more time."
Other photos in Chatman's letter board series include her comparing the size of her baby to the length of her Target receipt — whenever she goes to buy just one thing — and her kids dressed in yellow duck raincoats along with the message, "Relax, we've got our ducks in a row."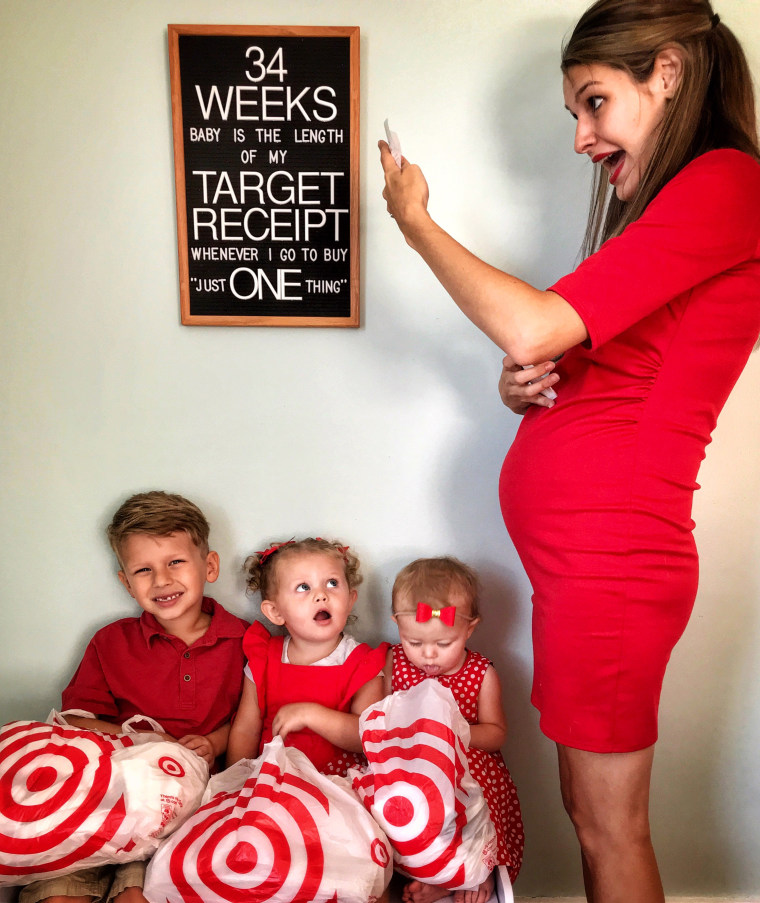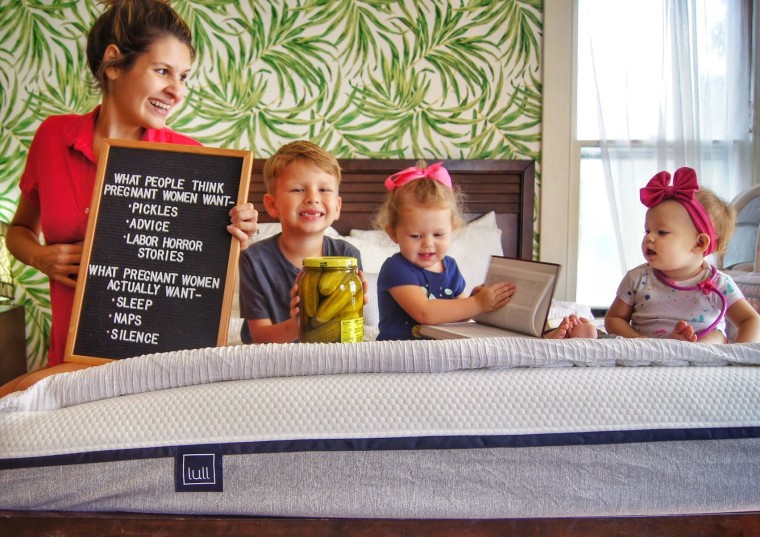 But Chatman's favorite image is one that pokes fun at a question she receives constantly.
Never miss a parenting story with the TODAY Parenting newsletter! Sign up here.
"My most special one is definitely the 'yes they are all mine' picture," said Chatman. "Having four children so close in age isn't everyone's cup of tea, so we do get a few not-so-kind comments every time we leave the house with the whole crew. I don't remember the last time I went to a grocery store without people saying how full my hands are, and Instagram has been my way to show that you can have full hands, while also having a full heart and a full life."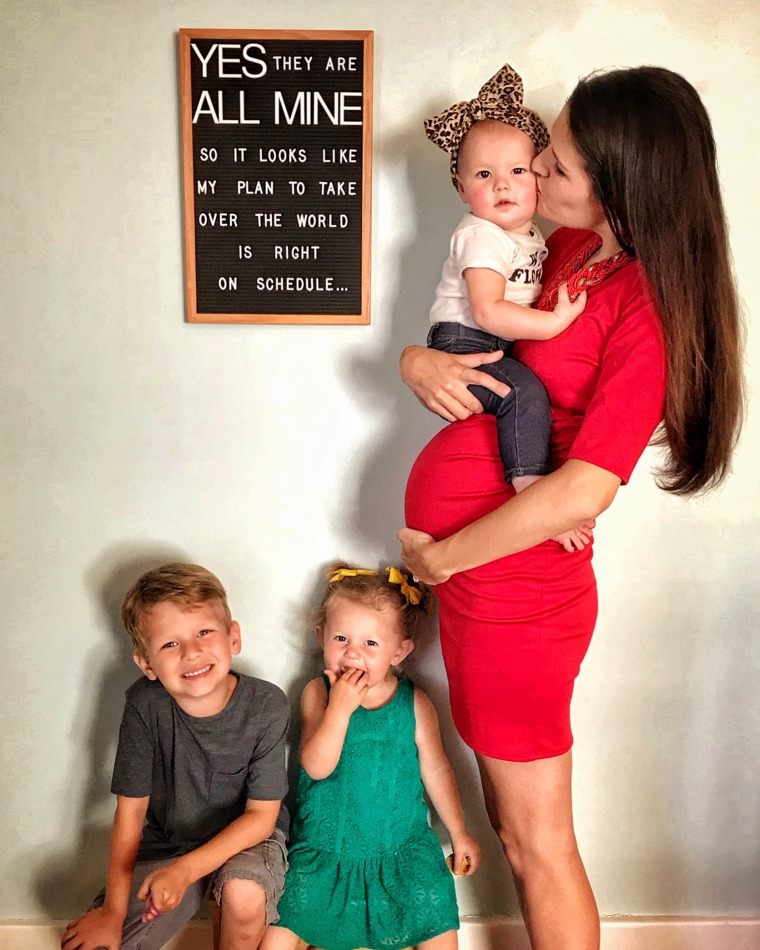 Chatman and her husband, Tom, will welcome their fourth child, a boy named Leif, in September.
Related video: