/ Source: TODAY Contributor
Lorenza Pardo put a great deal of preparation into her maternity photo shoot, getting her nails and makeup done and choosing the perfect props and outfits beforehand. What the Florida mom-to-be was unaware of is that the baby-bump photos she was about to take with boyfriend Louis Bruno would double as a photo shoot of her surprise engagement.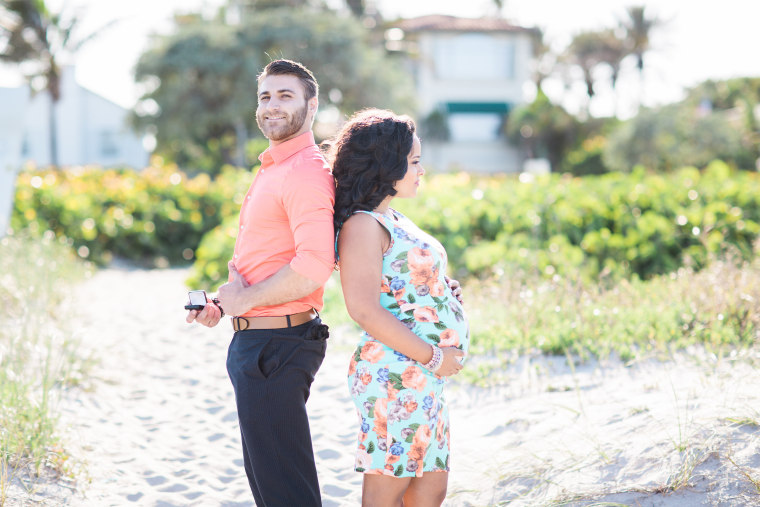 As photographer Kevin Cucci, who owns artCimages Photography, began the shoot, he distracted Pardo by having her gaze into the distance while Bruno pulled out an engagement ring and prepared to pop the question. Cucci's images capture every emotional moment of the proposal, from Bruno getting down on one knee to Pardo tearfully admiring her ring.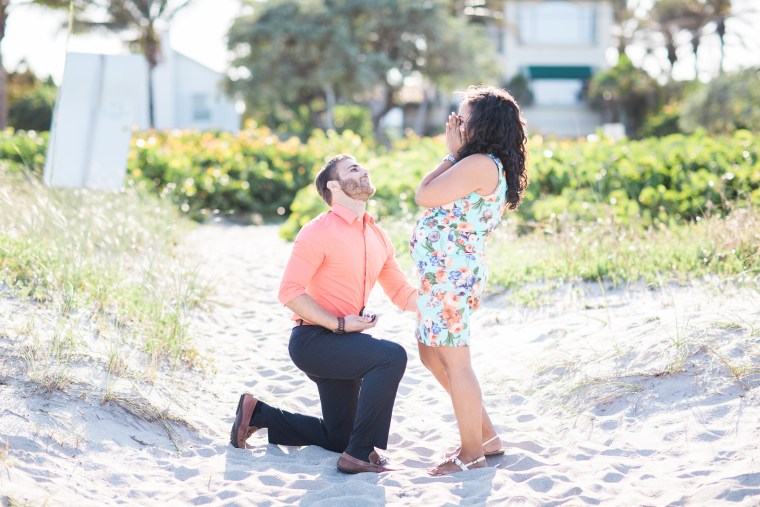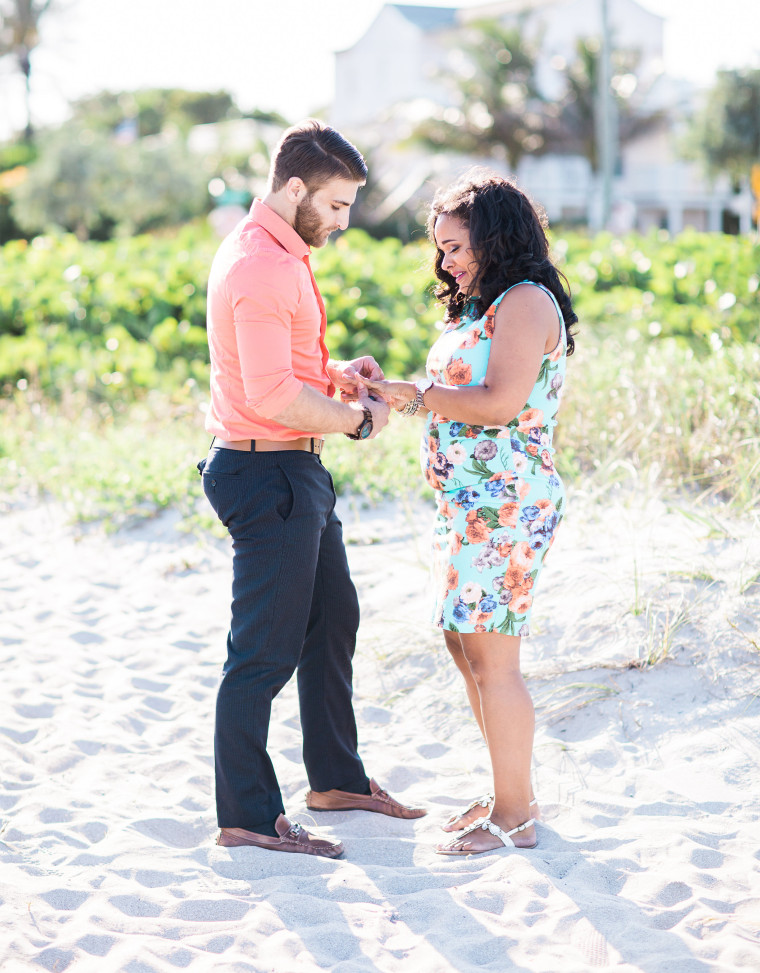 "The proposal was absolutely perfect," Pardo told TODAY. "Louis had truly thought of everything, and knew that capturing the moment on camera would be the icing on the cake for me."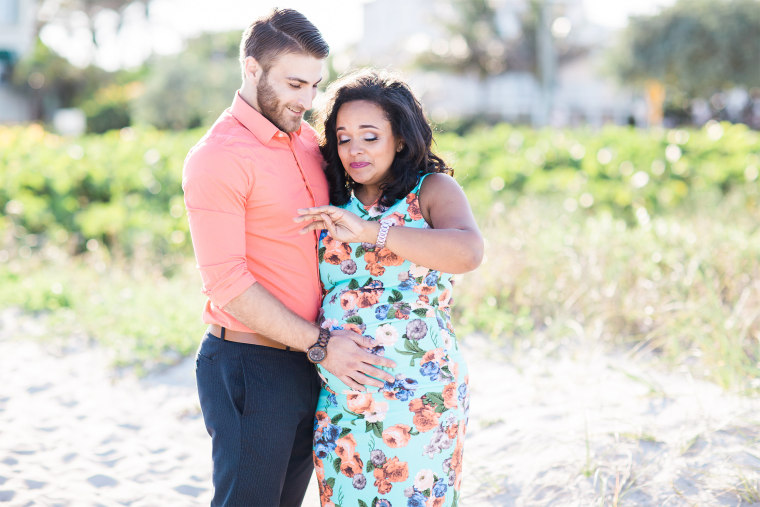 "It could not have been a more perfect day," Pardo continued. "The weather was beautiful, and when we began taking pictures I was just excited about the moment already...when I turned around and saw a ring in Louis' hand, I was truly surprised. It was such an exciting moment and an indescribable feeling."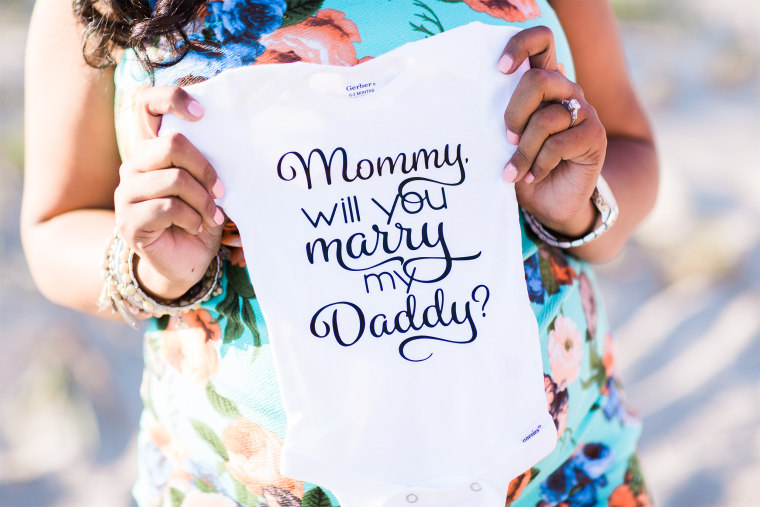 Cucci says he was honored to be a part of capturing the couple's special moment.
"Louis contacted me about the idea to propose during the maternity session that we had planned," said Cucci. "We spoke about how he would propose, and I gave him a few ideas. We ended up going with my idea to place them back-to-back and have Louis pull the ring out while I distracted Lorenza ... I gave Louis the signal to pull the ring out, and he took it from there. It worked perfectly, and I'm so glad I was able to be there to capture this moment for them."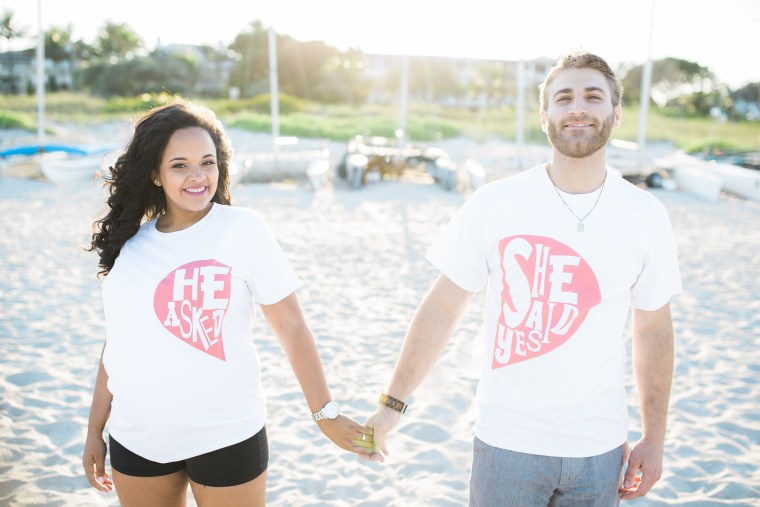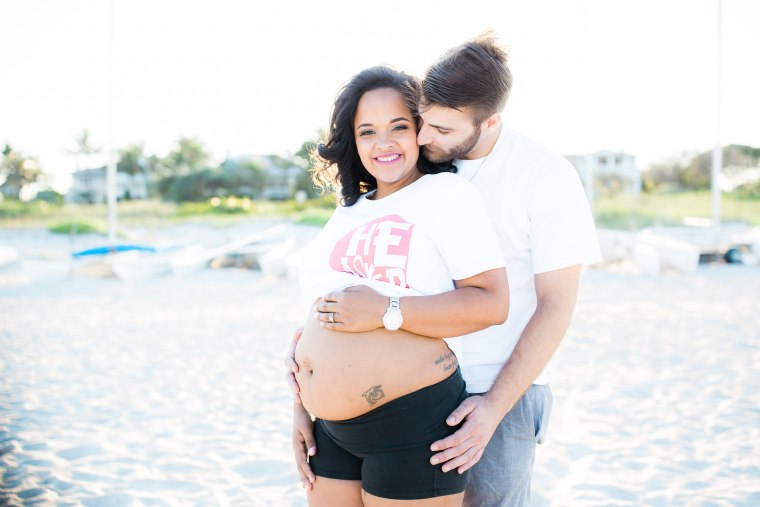 Pardo wrote about the experience on How He Asked, a website that highlights touching marriage proposals.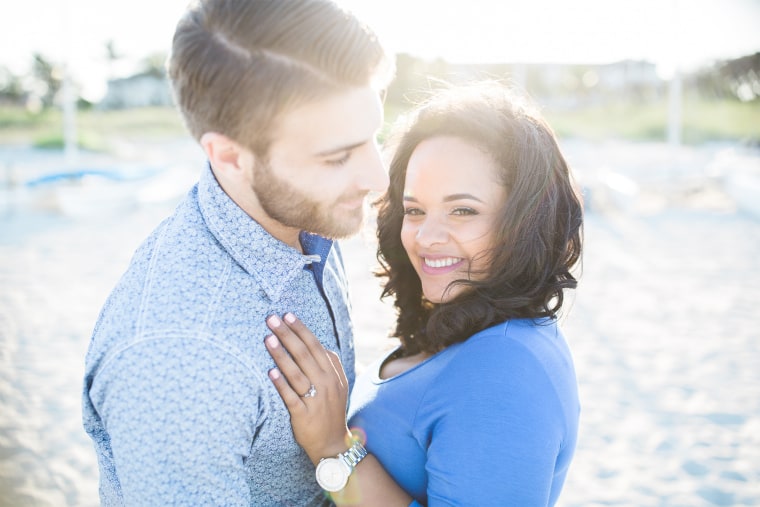 "As I turned around, I looked at Louis and then I noticed it. There was a ring in his hand and he got down on one knee," Pardo wrote in the post. "I started crying, shaking, trying so hard to concentrate on what he was saying, but all I could think about was that this was it! The love of my life, the father of my child, was asking me to marry him and I couldn't wait to say YES!"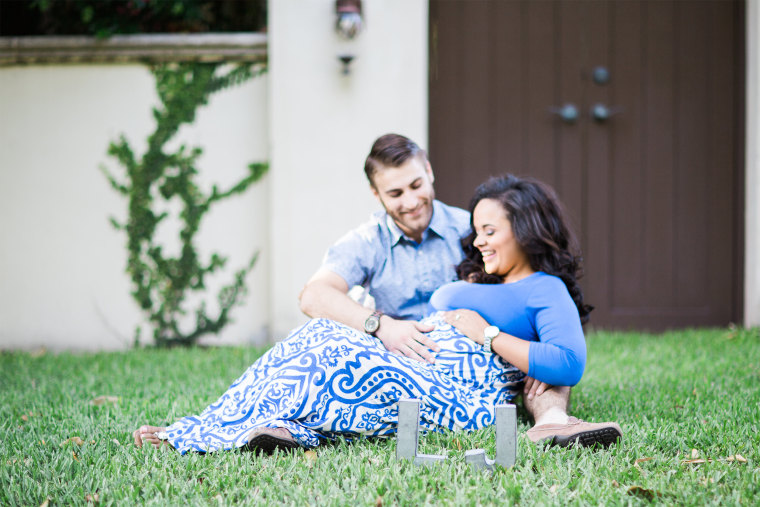 The couple will welcome their baby — a boy — in August.