Matthew McConaughey and wife Camila Alves McConaughey celebrated their oldest son Levi's 15th birthday by allowing him to officially join social media.
The Oscar winner and his wife revealed their gift July 7 in a selfie video they jointly posted on Instagram. "Hey, buddy, your mama's a little nervous today about one of the gifts we are giving you," says McConaughey, as Alves McConaughey nods in agreement.
"Yes, we are allowing you, Levi, today on your 15th birthday, to join the social media universe," says the actor.
The couple, who tied the knot in 2012 and also share a daughter, Vida, 13, and a younger son, Livingston, 10, reveal that they had been mulling over the decision about Levi's social media use for three years. "All his friends have had it for a long time. We've been holding up," says Alves McConaughey.
The "Dallas Buyers Club" actor then sings his son's praises, explaining why he's more than ready to have an online presence.
"He knows who he is and he knows where's he going. I think he can handle it," he says. "He's got a great story to tell and share."
"He sure does," adds Alves McConaughey.
"I want to let all you all know, you're getting a very cool and respectful young man in Levi McConaughey coming at you," says the proud dad. "I hope you all can do your best to treat him the same way."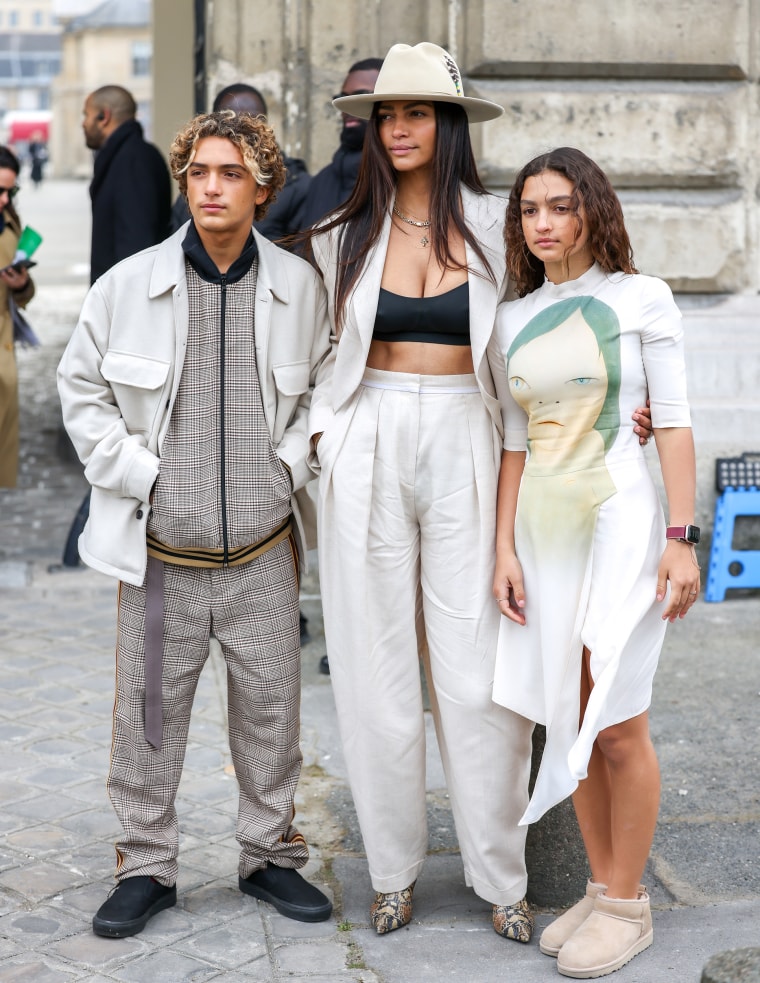 McConaughey then shares sweet words of encouragement to his son.
"Levi, enjoy the adventure. Enjoy sharing your story, expressing yourself and what you put out there and the exchange you get with people out there," he says, smiling.
"We love you. Happy birthday," he says, as Alves McConaughey adds, "We love you, buddy. Happy birthday."
The couple's video concludes with Alves McConaughey clapping her hands and smiling nervously.
Fans popped into the comments of the pair's post to praise their mindfulness about their children's social media use.
"Good for you guys. More parents should have this rule," wrote one.
"Good job parents!! Just allowed my youngest to enter into this big wide world as well. Great post," another commented.
Levi McConaughey made his official Instagram debut the same day when he shared a reel full of special moments in his life that begins with him introducing himself.
The montage shows Levi surfing, riding his bike and hanging out with his family. It includes a sample of his dad's voice from the 1993 cult hit movie "Dazed and Confused."
The teen captioned his inaugural post, "Happy to be here."
Levi also shared a sweet shoutout to his parents in his Instagram stories. Over a screengrab from his parents' birthday tribute to him, he wrote, "Mamma and Papai thank you!!"