Matthew McConaughey's wife, Camila Alves McConaughey, admits she didn't exactly get along with her husband's mom, Kay McConaughey, at first.
While recalling the early days of their relationship on Southern Living's "Biscuits & Jam" podcast, Alves McConaughey said her mother-in-law, whom they call Ma Mac, really "tested" her to see if she was a right fit for their family.
"I'll tell you a funny story of Ma Mac," Alves McConaughey said. "She did all these things when I first came in the picture, right? And she was really testing me. I mean, really testing me. She would call me by all of Matthew's ex-girlfriends' names, she would start speaking Spanish with me in a very broken way, kind of putting down a bit. I mean, all kinds of stuff."
In order to build a better rapport with Kay McConaughey, Alves McConaughey said she decided to invite her husband's mom on a pampered trip to Istanbul. There, Alves McConaughey was scheduled to do a fashion show, and thanks to the perks of her job, she was able to bring a plus-one who could fly first class with her and have their hotel stay comped.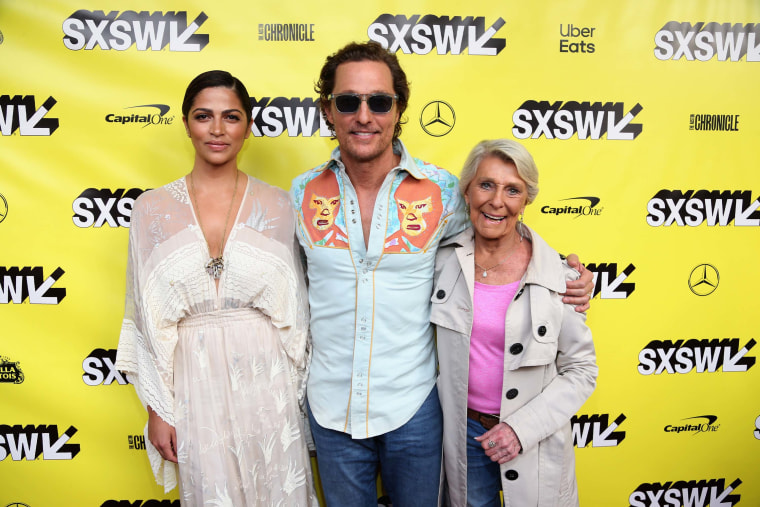 "The whole way there, the whole plane ride to Istanbul, she was telling me all these stories and putting all these things in my head. Enough that, when we landed, I was like, 'OK, all right. Let me buckle up. Let me get ready for this situation,'" Alves recalled. "And then about day three, I was taking her to her room, and she got into this whole other thing that it's not my place to share, and she starts crying."
"And I'm like, 'Oh, my gosh!' You know, 'Ma Mac!' and feeling so sorry. And as I put her to bed, I look at her and I'm like, 'Oh, my gosh. She's full of (bleep),'" the model continued.
It was at that point that Alves McConaughey decided to switch things up and change her approach with Kay McConaughey.
She said she brought out her "spicy Brazilian, Latin side" to show Kay McConaughey that she's no pushover.
"I let her have it," she said. "So I went back at her, and we had it back and forth, back and forth. And then at the end, she just looked at me and she was like, 'OK. Now you're in.'"
"All she wanted was for me to fight back. And then from that day on, that night on, we have the most amazing relationship, and I have so much respect for her," Alves McConaughey continued. "She has so much respect for me. I mean, it (laughs) can get tricky sometimes, you know? But we always end with a good laugh and a joke."