The TODAY family is showing their love this weekend, especially toward the newly welcomed little members.
Al Roker's daughter, Courtney Roker Laga, shared a photo to her Instagram story July 22 thanking TODAY co-host and father of two Craig Melvin for his gift to her baby daughter, Sky.
Sky is Al's first grandchild.
In the photo, Courtney's husband Wes smiles for the camera and holds up a large stuffed animal with the name "Sky" embroidered along the bottom.
"Thank you @craigmelvinnbc," she wrote with a red heart emoji. "Sky will love this."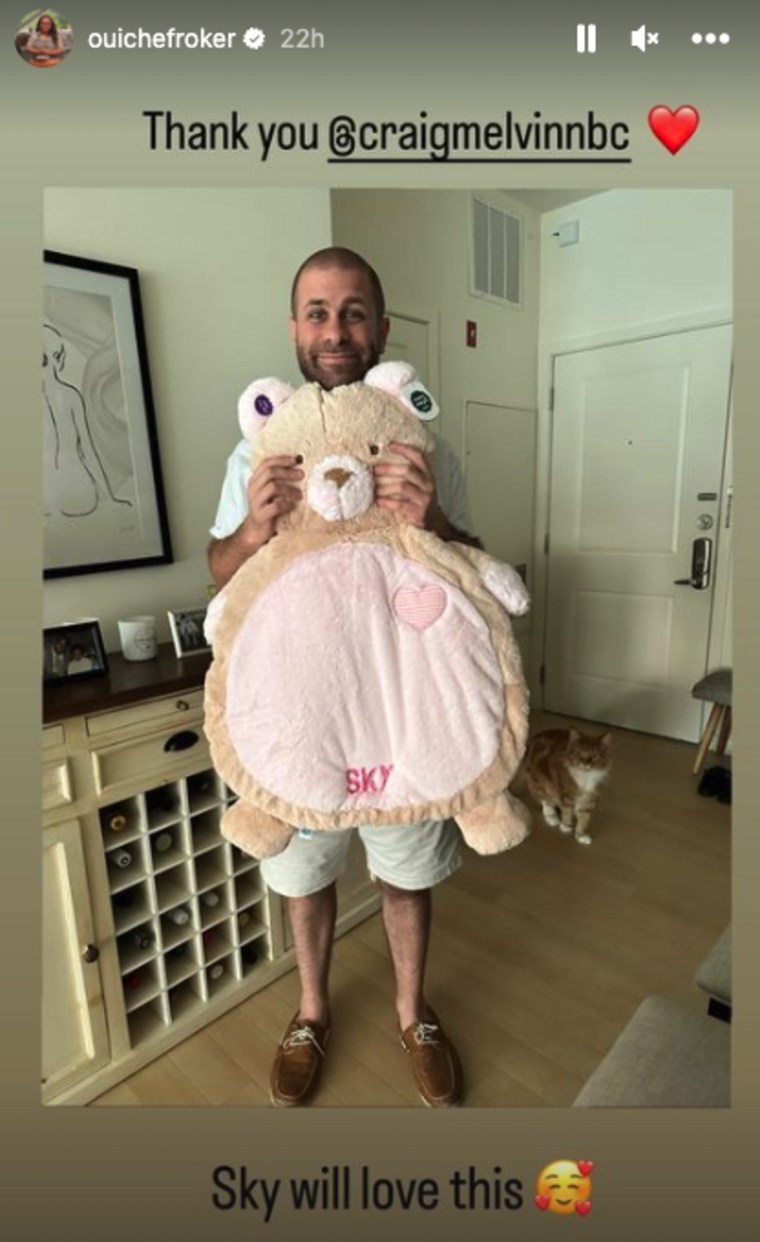 Al announced that his daughter gave birth to a healthy baby girl named Sky Clara Laga on July 3, saying that the family "couldn't be happier."
At the time, the TODAY co-hosts couldn't get over the fitting name given to the beloved weatherperson's little one.
"That's really cute that his first grandchild's name is Sky," TODAY co-host Sheinelle Jones said. "How cute is that?"
After letting the big news set in for a week, Al shared the story behind Sky's name, explaining to his co-hosts that he actually doesn't know exactly why his daughter and son-in-law chose the unique first name.
"It had nothing to do with the fact that I'm a weatherperson," Al said. "And Clara is the name of Courtney's godmother."
In the same conversation that morning, Al also opened up about what it's like being a first-time grandfather.
"It's magical. It really is," Al told co-host Hoda Kotb. "Everybody tells you that it's going to be this thing and you don't know — it's like when they tell you about having our first child.
"And then, to hold this little girl knowing that 30, almost 35 years ago, I held her mom," he continued. "And here she is ... and she's just perfect."
Giving an update on the new parents, Al said that Courtney and Wes were "doing great" at home and "taking to parenthood beautifully" with little Sky.
"Courtney had a C-section so you know she's struggling a little bit with that," Al said. "And Wes, I think the gravity of being a dad has kind of hit him but he still has that buoyant personality."