In a bid to compete with discount stores, Target is looking to become the place to buy a pack of toilet paper or bottle of dish soap for only a few bucks.
The retail giant is rolling out a new brand called Smartly, featuring more than 70 products ranging in price from 59 cents to $11.99, with an average price of $2, starting on Oct. 14 in stores and online.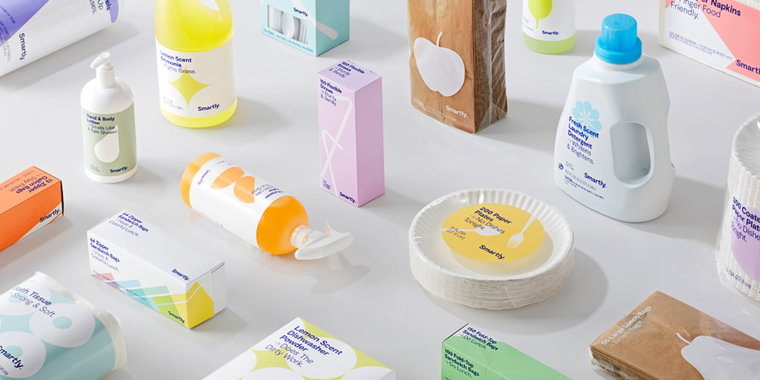 "It's about showing people that I don't have to go to Aldi or I don't have to go to Dollar General to find what I'm looking for," Target's chief merchandising officer Mark Tritton told The Wall Street Journal.
The new line also appears to compete with the likes of Brandless, an online grocery store started by a pair of San Francisco tech entrepreneurs. Brandless charges only $3 for its 350 products.
The Smartly line consists of mainly household and personal care items like paper plates, body lotion, and all-purpose cleaners, which the company says will cost 70 percent less than competing products from national brands.
Target is also going after college students and younger shoppers by selling single items and items in small packs, like a four-pack of toilet paper for 99 cents.
The company has created 20 brands in the last two years, including most recently the Cravings by Chrissy Teigen collection of kitchenware from the model and cookbook author, and a line of meal offerings from its Archer Farms brand. Earlier this year, it launched a new denim brand, Universal Thread, to give women more options when shopping for jeans.
In addition, Target rolled out same-day delivery in February to compete with fellow giants Amazon and Walmart.