For most people, Starbucks is a place to grab coffee, read a book or catch up with friends. But for one barista in North Carolina, it's a community of coworkers and regular customers that, when needed, can act like family.
On a cold morning last month, full-time mom and part-time barista Shantaphae Blakes called her supervisor in tears. It was 4:30 a.m. and she was dressed for work — but she had no one to look after her daughter, Dilynn.
"She was so upset," Harper Spell, shift supervisor at the Winston-Salem Starbucks, told TODAY.
"(Blakes) said, 'I have Dilynn in the back seat. Would it be OK if I came?' I just said, 'Don't worry about it. I need you here. We'll take care of Dilynn," the 21-year-old manager said.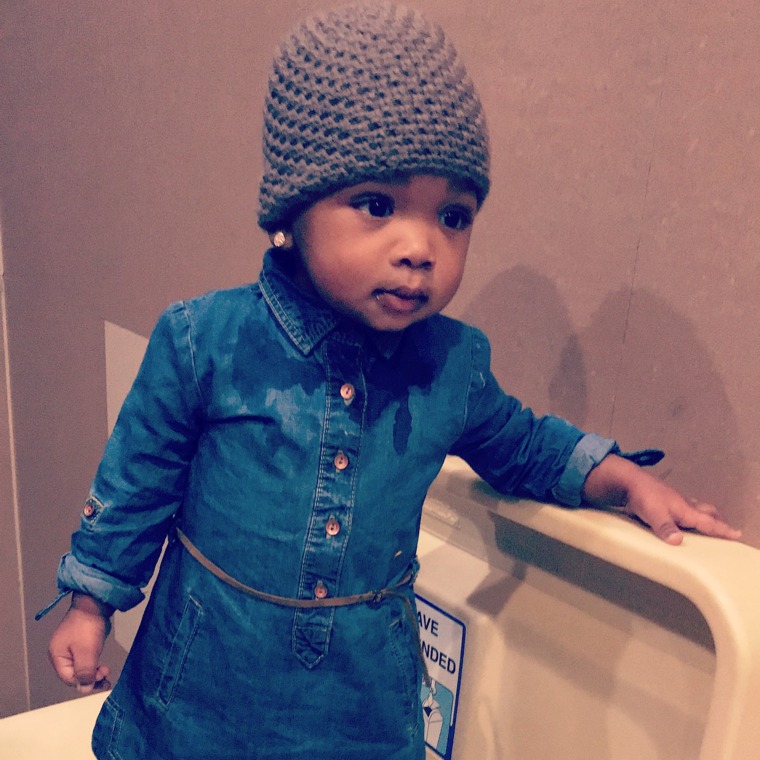 When she arrived, the 26-year-old mother set the baby carrier on a cafe table where she and her manager, who was dubbed the baby's "second mom" for the day, could watch her.
"She was just wide-eyed, watching us," said Spell. "We gave her a few little things to play with, something to eat, and she was good."
Despite the ease with which the unconventional trio opened the shop that morning, the supervisor was still concerned about how long Dilynn would stay happy and safe through the morning rush.
Shortly after, however, regular customer and North Carolina State Trooper Brad Marshall arrived for his morning coffee. Almost immediately, he stepped in to help.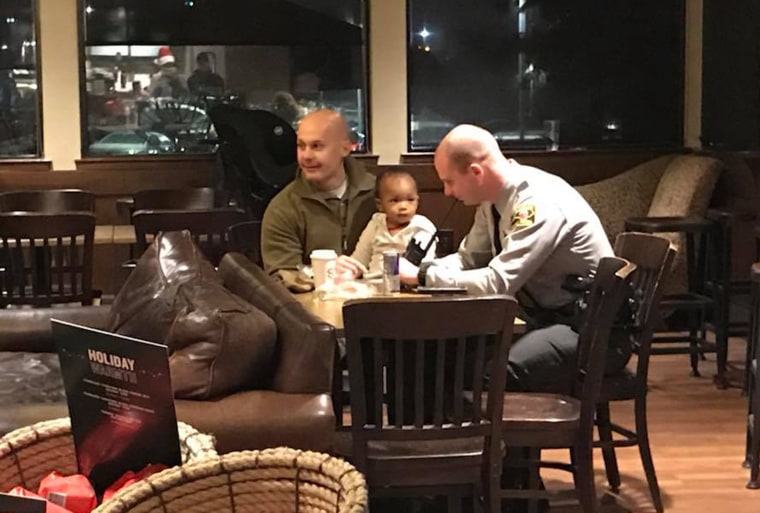 "'Trooper Brad' came in and he offered to sit with Dilynn while we worked," Spell said. "He stayed for over an hour. Never in a million years did I think that (a trooper) would just do that, just stay and hang around and help."
Blakes, who continued working once she saw how well the officer was looking after her little one, was overcome with gratitude.
The unlikely duo made a difficult morning a truly joyful one.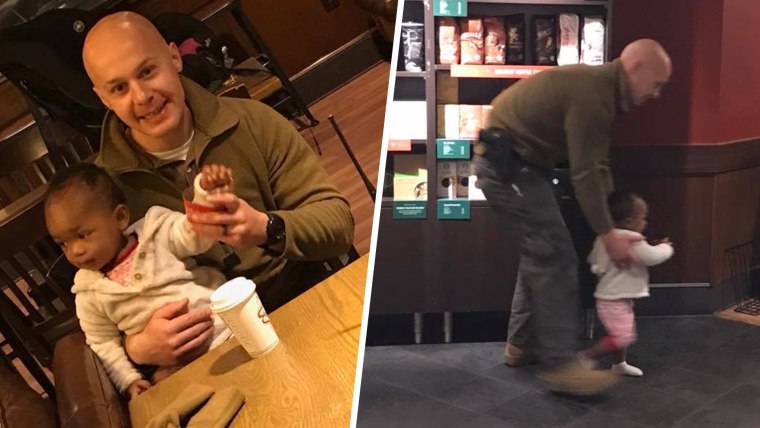 "It just blew me away. It was wonderful," the mom said, crying as she recounted the story. "It shocked me. It made me feel so much better."
"It takes a village to raise a child," she added.
According to Spell, a group of state troopers come into the Starbucks location most days to enjoy a coffee before their morning shift.
"They're the nicest, most respectful guys you'll ever meet," said Spell, who posted about the incident on Facebook.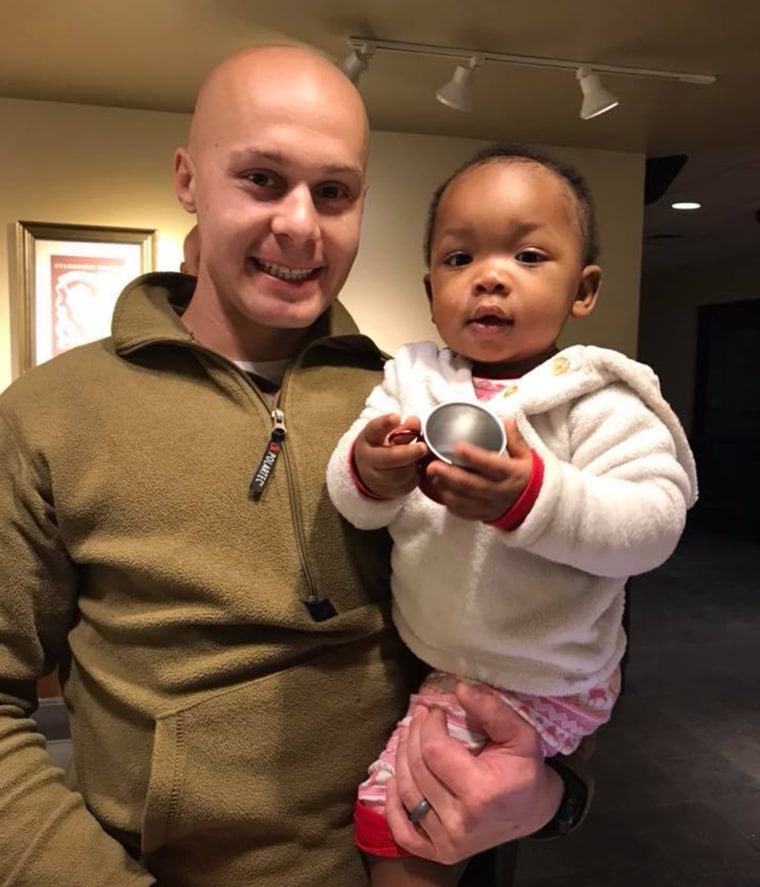 Blakes, who knows the trooper's regular order, said she never would have expected a customer to help her like that.
"When Shantaphae was able to leave later that morning, she went over and was crying," the manager said. "She thanked (Marshall) a million times."
It was an act of kindness the mother won't forget.
"I'm blessed," the mom said. "I'm honestly blessed to have the Starbucks family."