Landscapes dotted with Starbucks may feel about as American as purple mountains majesty nowadays, but a new petition is circulating to keep the coffee giant out of a Yosemite National Park food court.
Over 11,000 people (out of a goal of 15,000) have signed the online petition so far, posted by an anonymous "Concerned Citizen" on Change.org. "Multinational corporations have no place in our National Parks," it reads. "The Park will lose its essence, making it hardly distinguishable from a chaotic and bustling commercial city."
Interestingly, though, due to the volume of visitors, most restaurants in the U.S. National Parks are already run by big companies who win contracts from the National Park Service.
"Concessions operations in the majority of the big national parks — Yellowstone, Yosemite, Grand Canyon, etc. — are run by corporations, many of them international," Kurt Repanshek, found and editor-in-chief of the site National Parks Traveler, told TODAY Food.
With rustic interiors, elk on some of the menus and names like the "Jordan Pond House" or the like, many of the restaurants do seem to do a fair job of blending into their environment, even though most are essentially large corporate restaurants that can feed thousands of visitors a day.
"Whether they have a 'corporate feel' depends on how you define that personally," Repanshek said. "Some obviously feel like large cafeterias because of the need to quickly feed large numbers. Others can be more intimate."
The proposed Starbucks at California's Yosemite park would not be a standalone location, or even a new construction, but will be located inside Yosemite Valley Lodge, a hotel near Yosemite Falls. It would not be run by Starbucks itself, but by Aramark hospitality group, which manages the park's lodging and food concessions.
Yosemite Valley Lodge is currently under renovation, and its new Base Camp Eatery food court, as it will be called, is where the Starbucks will occupy existing space.
"There are not going to be any neon signs out front. It would be done in a tasteful manner, commiserate with the Yosemite experience, that's mindful and respectful of the park experience," David Freireich, an Aramark spokesperson told TODAY Food. "It's about developing offerings that resonate with guests, to elevate their experience."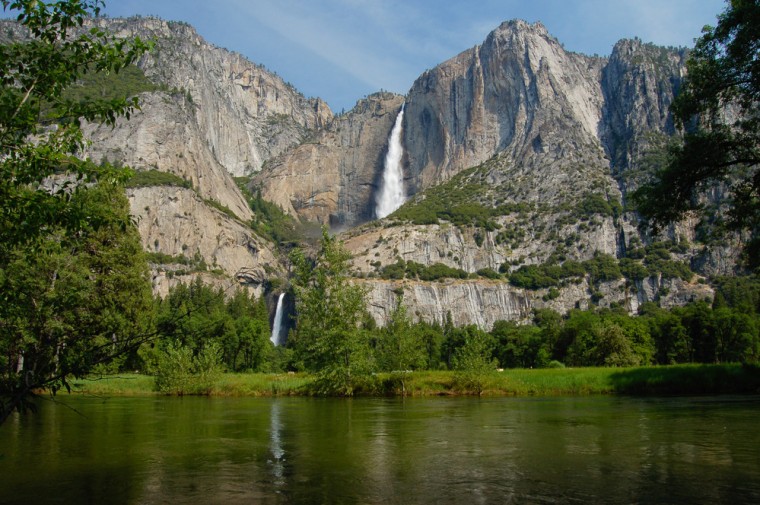 "It is a privilege to provide visitor services in Yosemite National Park, and we want to make sure the public understands exactly what is being done at Yosemite Valley Lodge. The petition is not an accurate representation or reflection of what is being planned," Freireich added.
This would be the first Starbucks inside a U.S. National Park, Starbucks confirmed to TODAY Food. Currently, the closest thing to a Starbucks in a national park is a new, licensed location just south of the entrance to the Grand Canyon National Park, inside the Tusayan General Store.
So why is this particular Starbucks causing such a stir?
"As for the petition drive against Starbucks in Yosemite, many national parks have loyal locals who love them and hate to see change of any manner," Repanshek said. "As a colleague of mine said in regard to this petition drive, there are many larger, more important issues that folks should be rallying around/against.
"After all, the main concessionaire at Yosemite, Aramark, is an international corporation, yet I don't recall a petition drive against them."