For years, a large segment of coffee drinkers have complained that Starbucks' espresso is too dark, bold or bitter.
Today, the coffee chain is taking a big step to reverse that reputation, introducing a new permanent menu item: Blonde Espresso.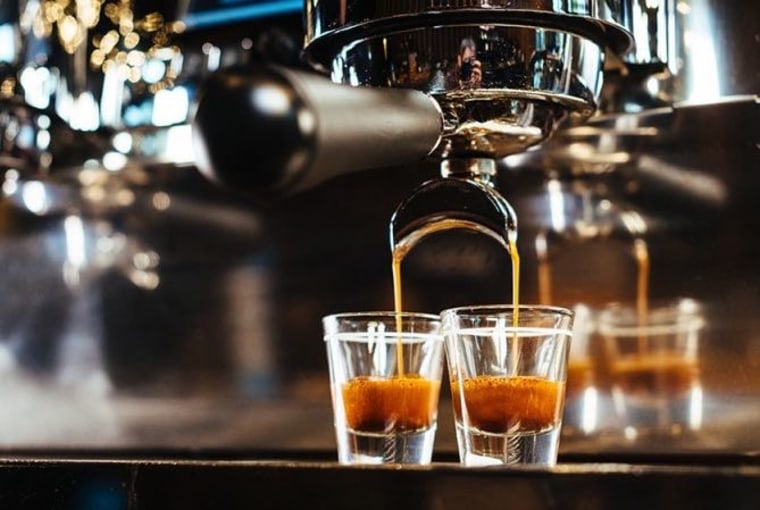 Going forward, customers will now have two espresso roast options — Signature or Blonde — when ordering drinks like lattes, cappuccinos, flat whites, macchiatos, Americanos or straight-up shots.
So ... what the heck is blonde espresso?
Basically, the beans are selected for their sweeter, more citrusy notes and they're more lightly roasted.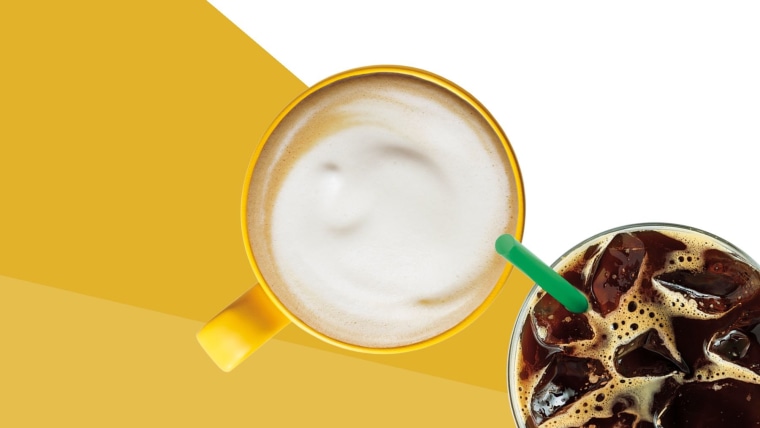 Buy really, how different can it taste? Very, as it turns out.
Skeptical that it would make much of a departure, I ordered side-by-side shots of the Blonde and traditional Signature espresso, plus some latte drinks (I may never sleep again).
First off, the Blonde Espresso shot: It was noticeably citrusy, sweet and definitely smoother tasting. The Signature had that familiar, almost-burnt, bitter taste. Complete opposites, basically. (The Blonde also has "a bit more" caffeine, a Starbucks spokesperson confirmed to TODAY Food.)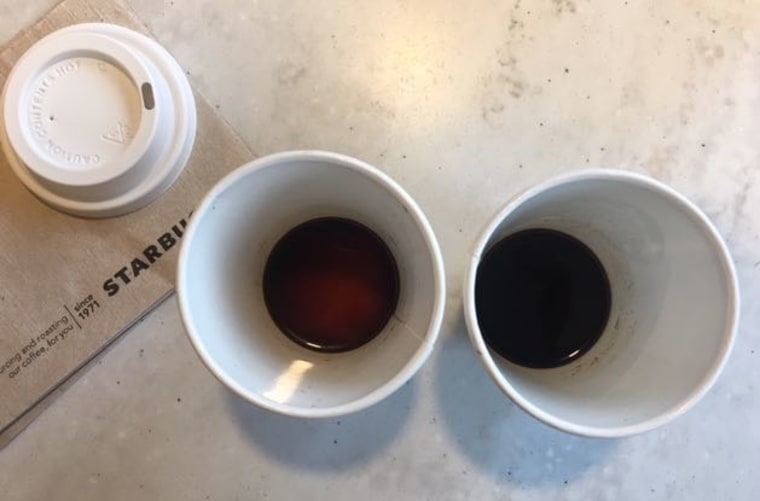 Then, I tried the Blonde in my regular drink, the Flat White. I kind of liked the Blonde shot on its own, so I was surprised to find I missed the boldness of the Signature, but I suppose that makes sense in a straightforward drink such as the Flat White.
Next, I tried the Blonde in a Mocha Latte, and ding-ding-ding! This is where the sweeter Blonde roast shines. Just like how orange zest and chocolate go together so well, the citrusy Blonde Espresso brightens the mocha and smooths out the whole drink.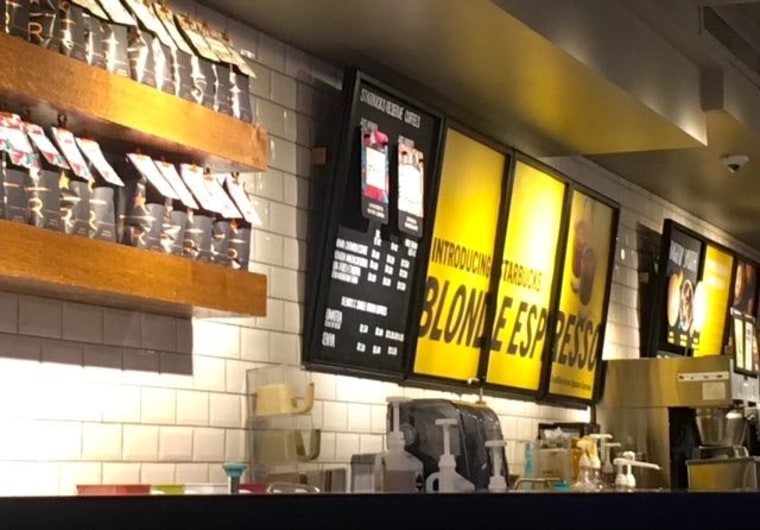 Walk into any Starbucks right now and news about the Blonde Espresso is hard to miss: Bright-yellow signage has replaced most of the menu above the bar at the moment, and big yellow stickers announcing the arrival are plastered on the doors. It's the "first new core espresso" from the company in 40 years, so they are making a huge deal about it.
We're not the first to get the Blonde, though: It has been available in select international markets since 2013, and in Canada since last year. (The Canadians really loved it, Starbucks noted.)
Time will tell whether Americans do, too — and if Starbucks will finally shake its bitter-brew rep.