The Bethlehem Intergenerational Center has a unique approach to senior and child care: combine them!
The center in Grand Rapids, Michigan, is home to day care and senior care facilities, and when these two age groups get together there are benefits to both groups — not to mention heart-warming interactions.
"We live in a mobile society, so kids do not have access to their grandparents like they used to," Sue Davidson, director of the center, told TODAY. "So having those seniors around that they can build those relationships with is not only heartwarming, but beneficial."
With the hope of allowing the old and young to benefit from one another, Davidson and her staff set out to find similar care facilities, as well as research that supported their goals. They quickly found Dr. Shannon Jarrott's research, and went to visit her program at the University of Virginia, where she had started a program with similar initiatives.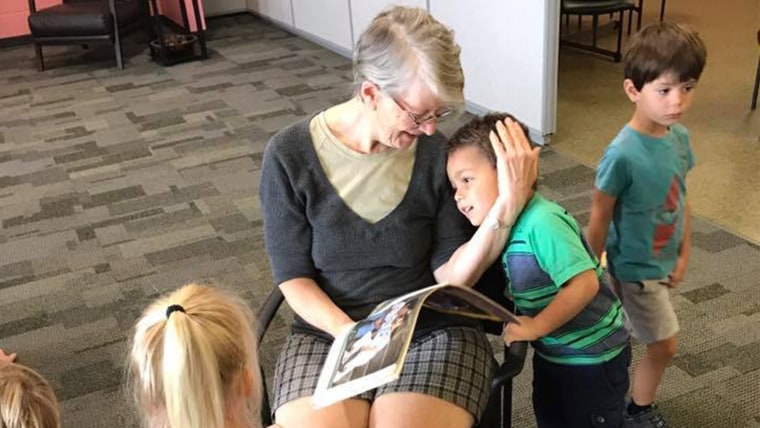 "We know that children benefit from having that consistent, caring adult in their lives," Jarrott told TODAY. "And when seniors are invited to contribute in an age appropriate and ability appropriate manner it gives a role back to them as well."
Davidson's group took what they saw and traveled the country in search of other programs as well. They took everything that they learned, and developed a care center they felt would benefit their specific community's needs.
"The caregivers have a safe place where they can enhance their family member's quality of life," said Davidson. "It can give the caregivers a break that they desperately need for themselves."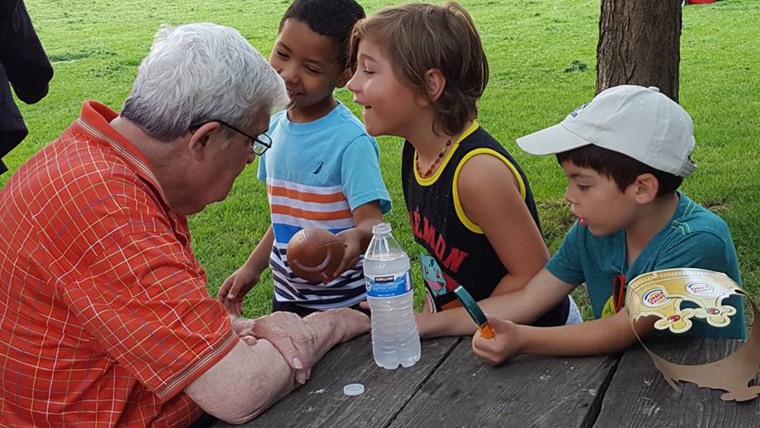 The Bethlehem Center launched this program in June, but the children's program has been around for 46 years. The center operates as a day center for both age groups, and schedules one intergenerational group activity per day with children ranging in age from infancy to kindergarten. The older kids have plenty of time to interact with the elders as well as before and after school.
"There's lots of activities for them to do, but they can also choose — one of our little ones taught a senior how to crab walk last week," said Davidson. "The sweet thing is they now know each other's names and they ask for each other. That's the part that melts my heart."
Jarrott confirmed that her research has consistently shown that elders are still "interested in being active and contributing members of society." These programs fulfill that sense of purpose.
Jarrott emphasized that elders and children aren't the only groups that can benefit from intergenerational relationships — they're great for all ages.
"There's just something that you can achieve by bringing generations together," said Jarrott. "I encourage people to take an intergenerational lens to everything that they do."
As for the Bethlehem Center, the Grand Rapids community seems to agree. The program has been growing and Davidson is hopeful that it can provide a constant light for the community.
"The interactions are so real," said Davidson. "It is so beautiful."