The Duke and Duchess of Sussex encountered a mid-air scare Friday as their flight back to Australia was forced to abort its landing to avoid another plane on the runway.
A Qantas plane carrying Prince Harry and his wife, the former Meghan Markle, was on its descent and about 200 feet from the Sydney runway when it unexpectedly started to head back into the air, said NBC News correspondent Keir Simmons, who was traveling on the plane with the press pool covering the royal couple.
"Everything was relaxed, people were strapped in, expecting to land within seconds, and then suddenly the plane just pulled up and then began to ascend very, very quickly," he told TODAY.
The plane's pilot, Nigel Rosser, later explained to passengers what had just happened.
"There was an aircraft that was a little too slow to roll and unfortunately hadn't cleared the runway. We were too close so the decision was made to abort the landing," the pilot said.
The plane eventually touched down safely a few minutes later, with Harry and Meghan departing as if nothing happened.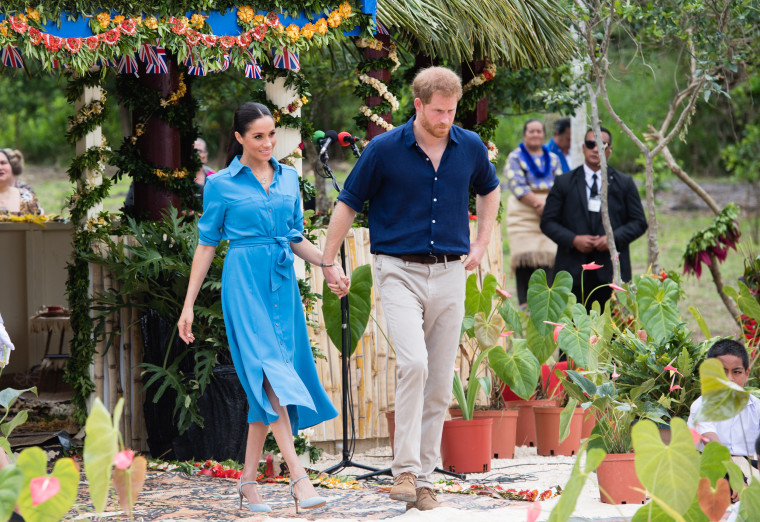 "They were relaxed, they were smiling, they were laughing," Simmons said. "They didn't seem to be in any way shaken."
The newlyweds returned to Australia after wrapping up a visit to Tonga as part of their 16-day international tour. There, Harry and Megan met with the Polynesian island's prime minister and another pair of royals, King Tupou VI and Queen Nanasipau'u.
They also were serenaded by the Tupou College Boys choir, whose performances included a song to help ward mosquitos off the duke and duchess.
The song included a lot of buzzing noises that appeared to amuse Meghan quite a bit.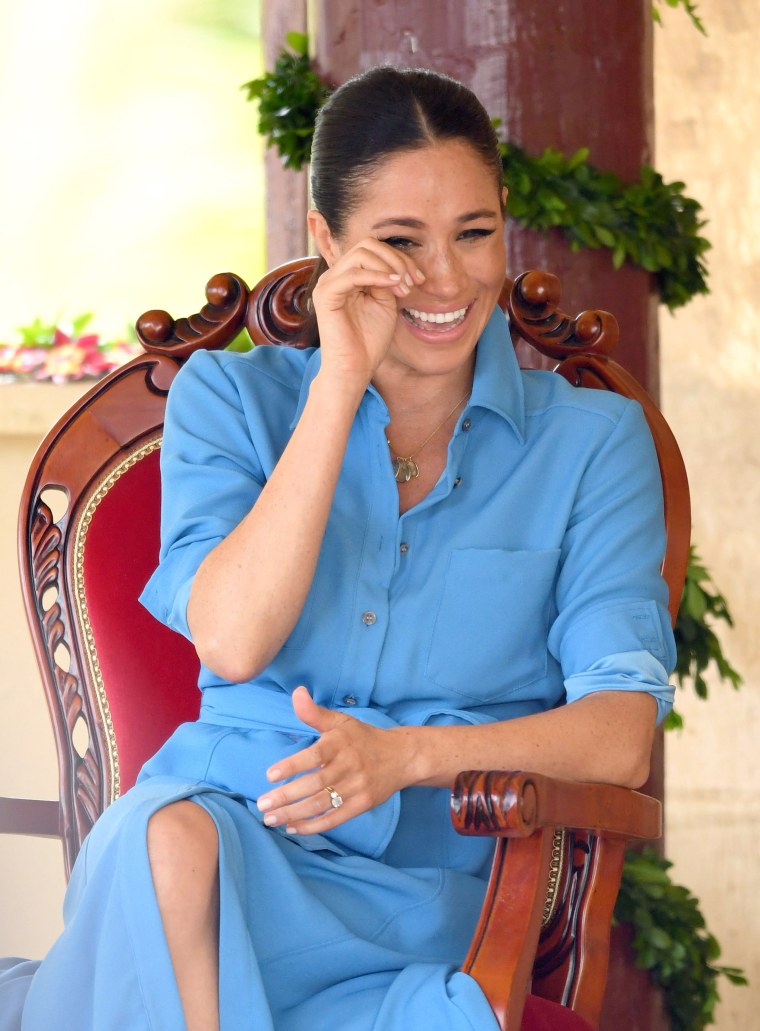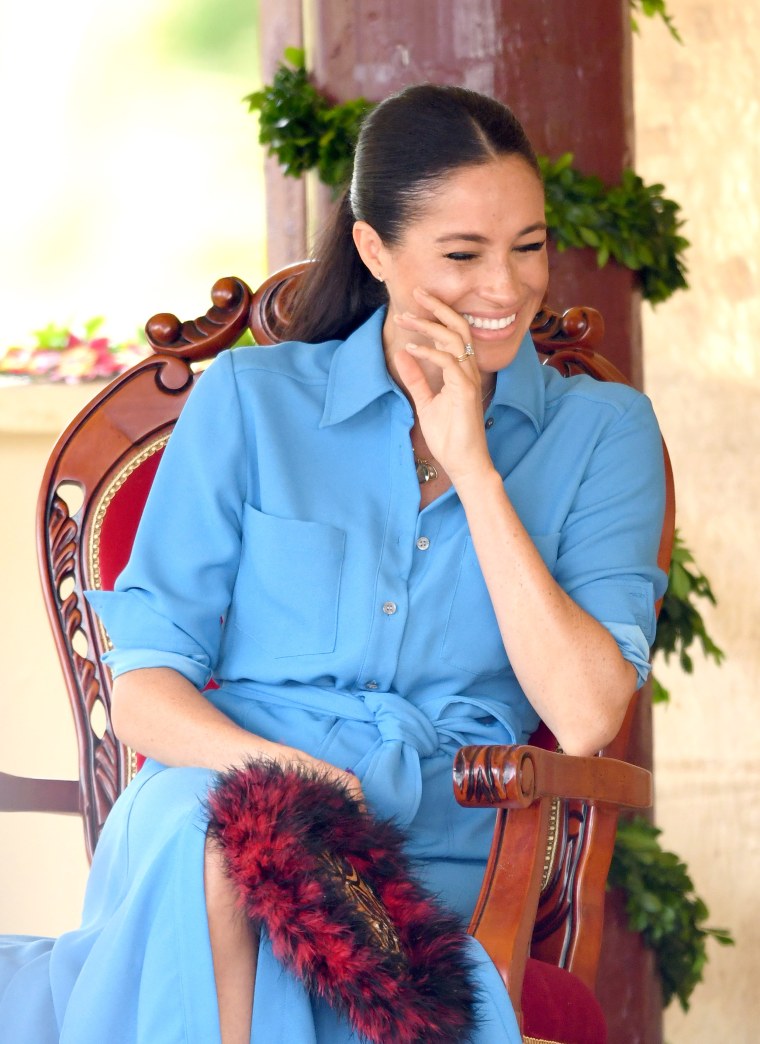 Much has been made about Meghan's visit to both Tonga and, just days earlier, to Fiji, two Pacific islands where the Zika virus is present.
Zika, which is transmitted through certain mosquitoes, is especially dangerous for pregnant women because it can cause serious birth defects. Meghan is pregnant with her first child, news that was announced just after the couple arrived in Australia last week.
Now back in Sydney, Harry and Meghan may catch a match of the Invictus Games, the Paralympic-style competition that the prince helped create for wounded veterans, which opened last week. The couple heads to New Zealand on Sunday.