This is some serious royal twinning!
The Duke and Duchess of Sussex recently stepped out in coordinating floral ensembles during their visit to Fiji, and royal style watchers immediately noticed something about the couple's look.
Their outfits were almost identical to ones worn by the Duke and Duchess of Cambridge back in 2012, when they visited the nearby Solomon Islands.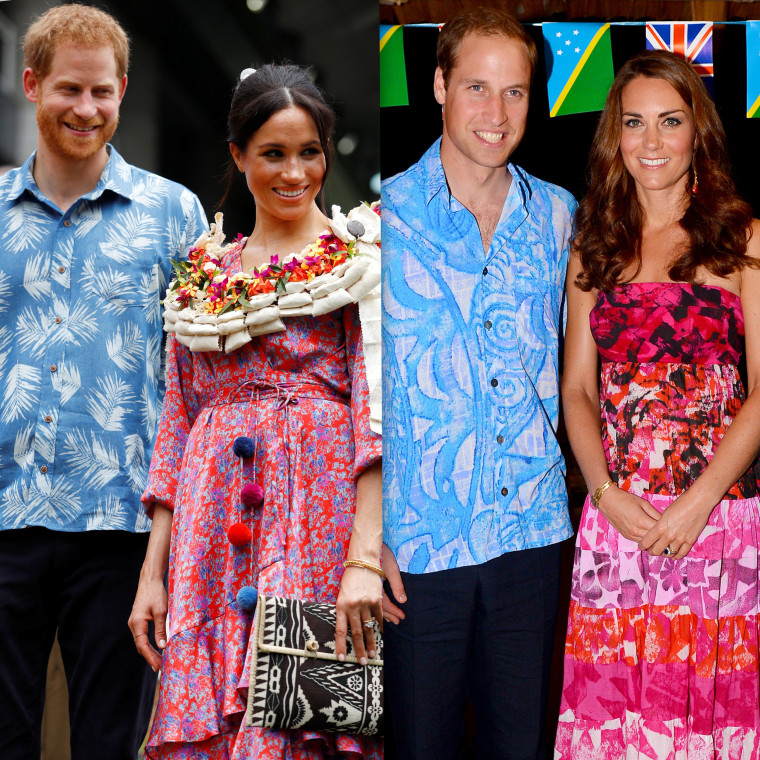 Prince Harry and Prince William wore very similar dark trousers and blue shirts with a tropical vibe, and both duchesses wore bright, floral dresses with touches of magenta and orange.
Of course, their looks were not 100 percent identical. Catherine, Duchess of Cambridge, wore a strapless dress, while Meghan, Duchess of Sussex, wore a more flowing dress with long sleeves.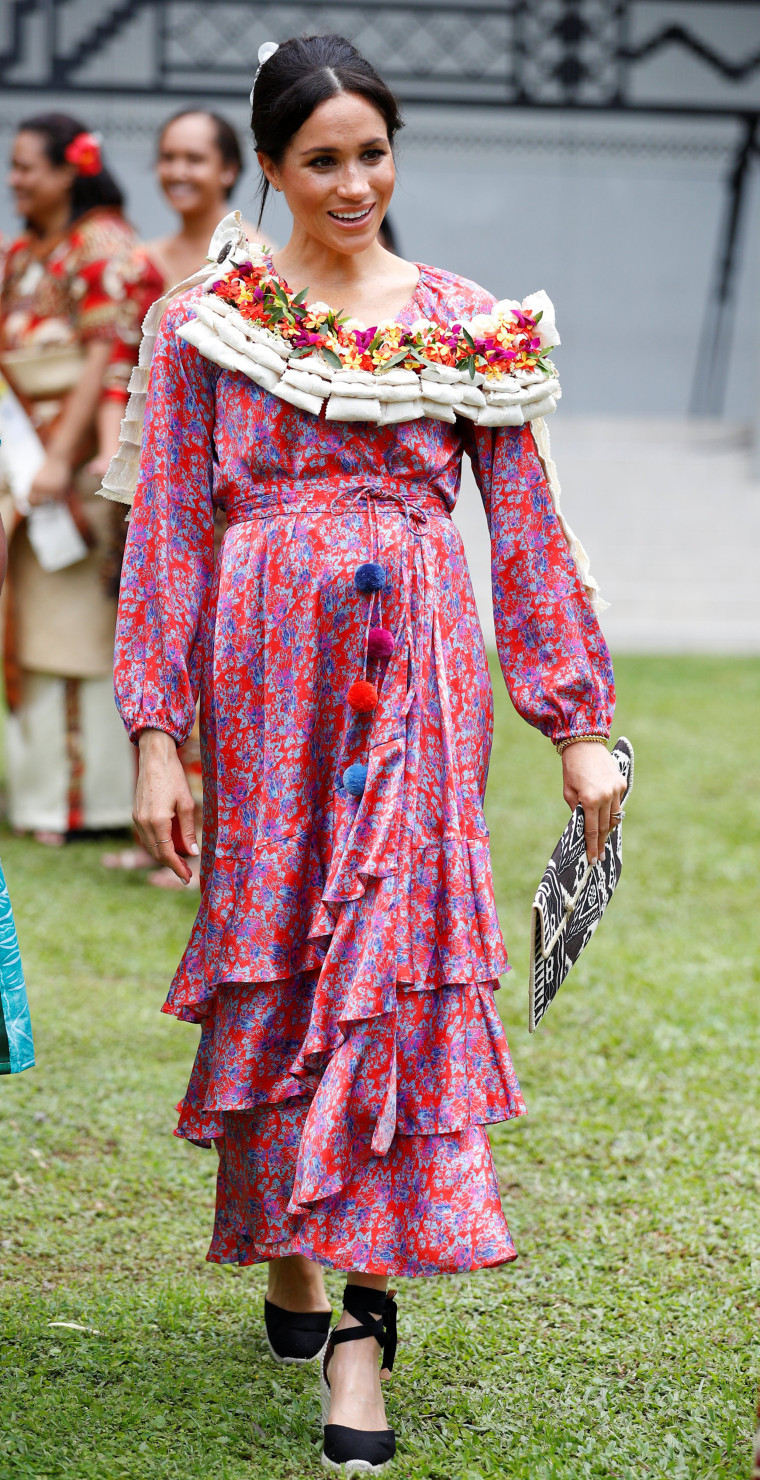 Her baby bump was just visible beneath the silk wrap dress by Figue. The more conservative cut of the dress was offset by whimsical details like a pom-pom waist tie and a hem of layered ruffles.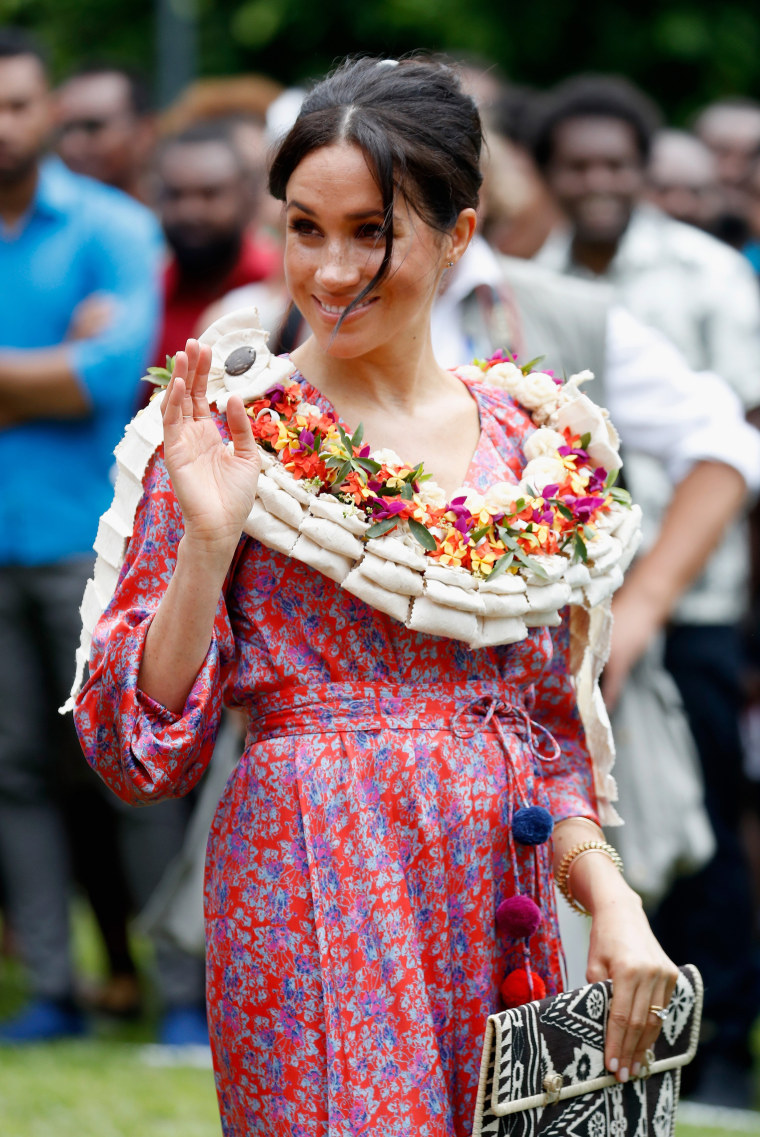 The duchess accessorized with a traditional flower garland as she visited the University of the South Pacific in Fiji's capital, Suva.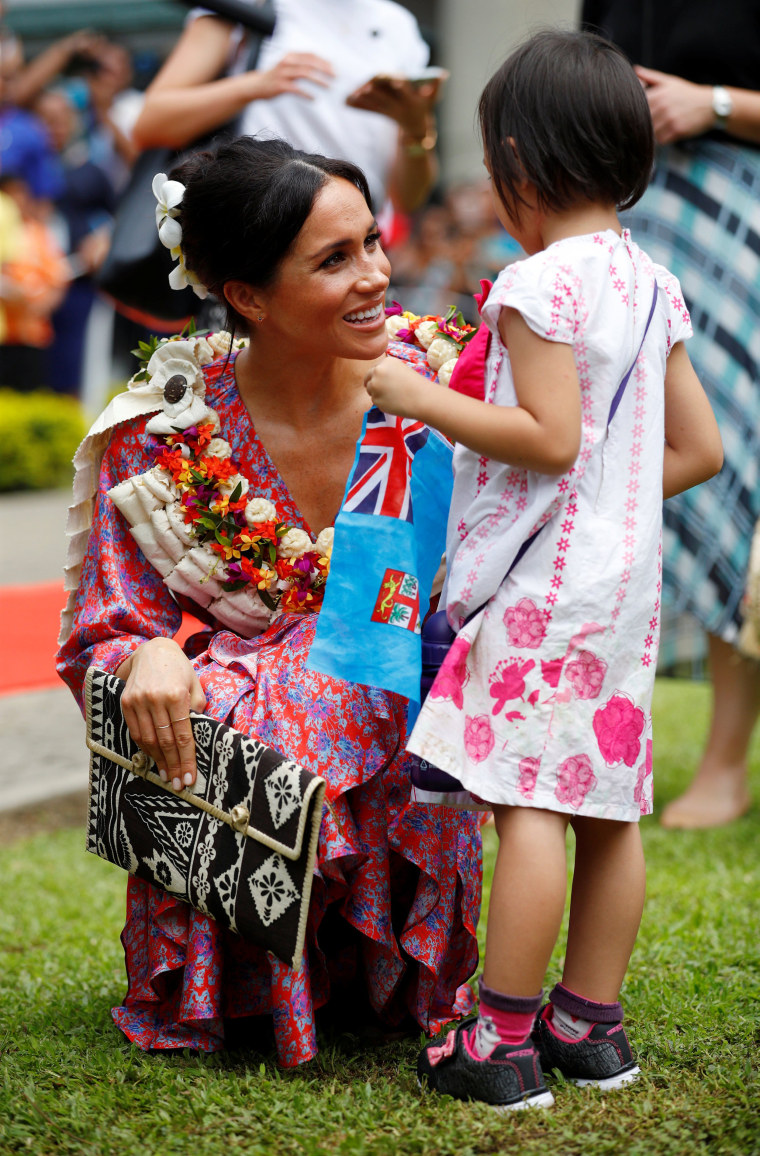 She also carried a clutch that was reportedly made by local female artisans, and she completed the look with her trusty Castaner wedges, which she has worn previously on the tour.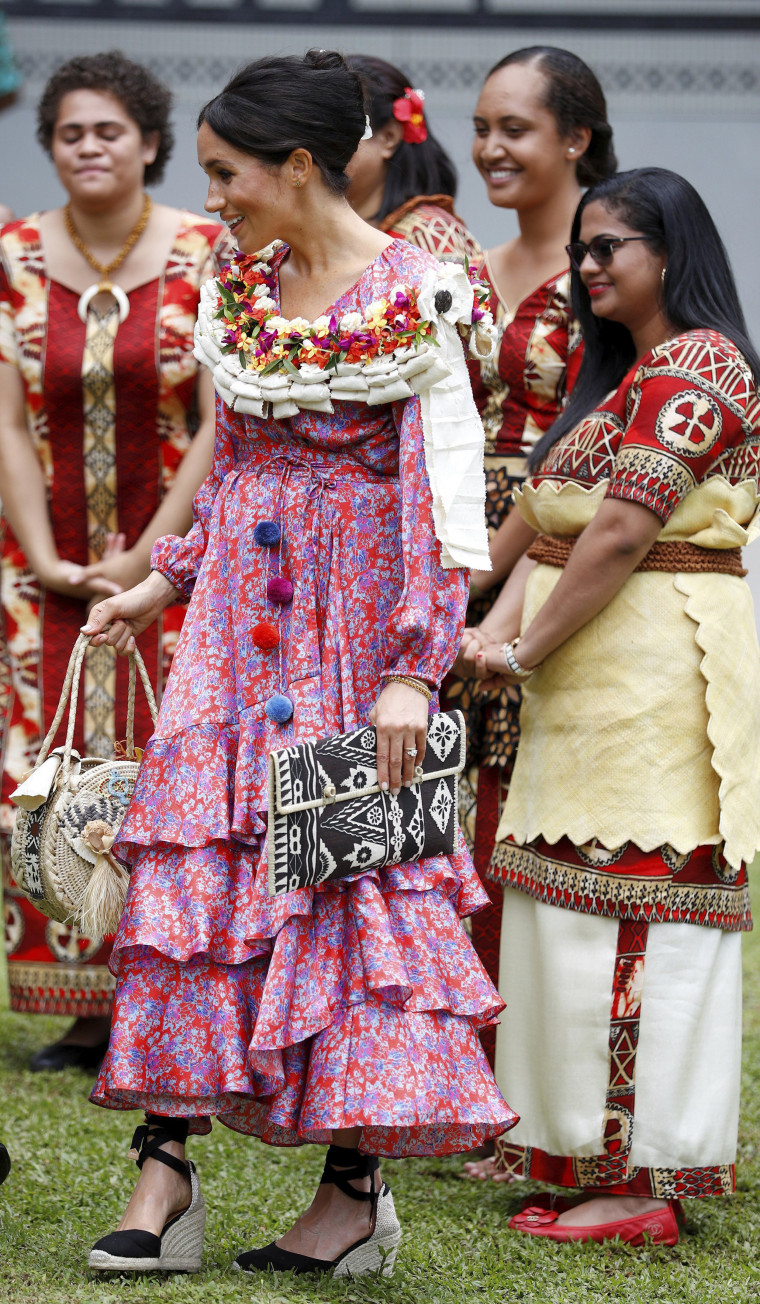 The Duke and Duchess of Sussex spent part of the day together, but they also had several solo engagements.
Prince Harry visited a local national park and also greeted Fijian and British veterans, while the duchess attended a morning tea, then visited a local marketplace to meet female vendors who have been empowered by the UN Women's project Markets for Change.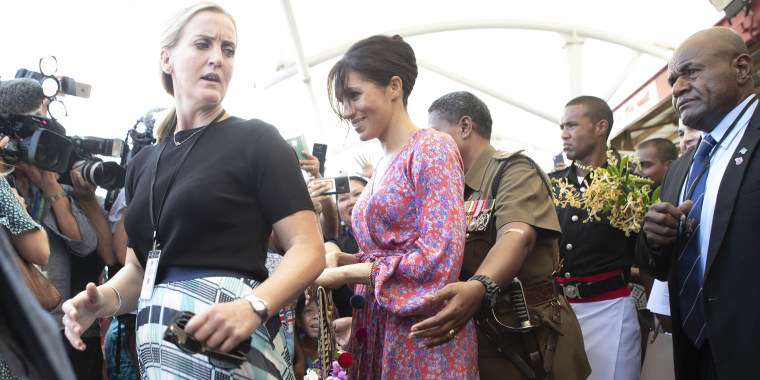 The duchess's market visit was cut short amid apparent security concerns, and she left the event after just a few minutes.
But she will undoubtedly step out soon with Prince Harry for their next engagement — and, who knows, maybe the couple will take some more style cues from their royal relatives back home!