Disney World has unveiled a lighthouse sculpture honoring a 2-year-old boy who was killed by an alligator while playing near a lagoon on its property last year.
The gold and blue lighthouse with two blue stars on it stands near the Seven Seas Lagoon beach outside Disney's Grand Floridian Resort and Spa, where Lane Graves was attacked last year.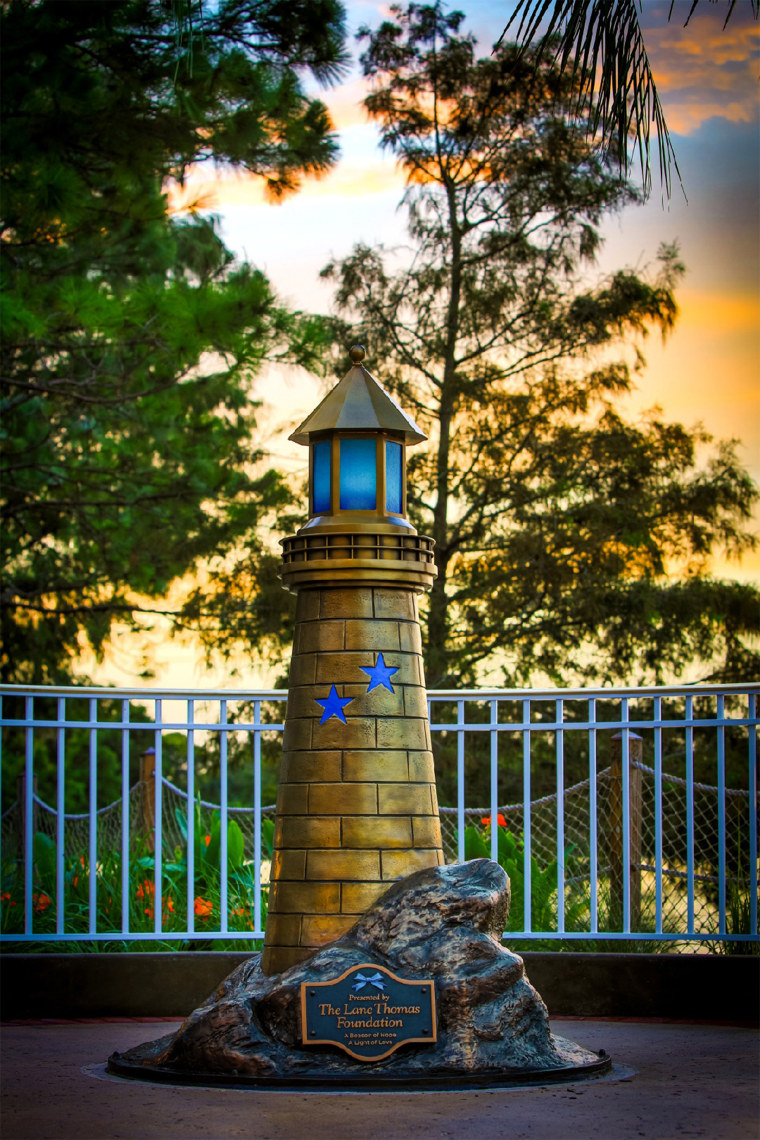 "We find comfort that so many people continue to remember our sweet boy, Lane, and we believe the lighthouse stands as a beacon of hope and support for families in the depths of despair,'' the family said in a statement to TODAY. "We will continue to honor Lane and preserve his spirit through the Lane Thomas Foundation."
The plan for a tribute, which was announced in June, aimed to have the lighthouse serve as a symbol for the Lane Thomas Foundation.
"The lighthouse sculpture has been installed to help spread awareness of the Lane Thomas Foundation, which was established to provide assistance and support to families whose children need organ transplants,'' a Disney spokesperson told TODAY.
The boy's parents, Matt and Melissa Graves, who live in Nebraska, formed the foundation to provide financial support for to families with children in need of organ transplants at Omaha healthcare facilities.
Lane was playing in the sand near the shoreline of a lagoon at the resort on June 14, 2016, when an alligator snatched him and dragged him into the water. The boy's father unsuccessfully fought to wrest him free of the animal.
In the wake of Graves' death, Disney has added signs warning guests of reptiles in its waterways and built a boulder wall along the edge of the Seven Seas Lagoon.
Follow TODAY.com writer Scott Stump on Twitter.