A year after an alligator killed a 2-year-old boy as he played on the beach of a Florida resort, Disney announced plans to add a sculpture to honor the toddler on its resort property.
Lane Graves had been vacationing with his Nebraska family and playing in the sand near the shoreline of Disney's Grand Floridian Resort and Spa on June 14, 2016, when an alligator suddenly appeared. The animal snatched the toddler and dragged him into the nearby lagoon despite attempts by the toddler's father to free the boy. Lane's body was recovered a day later.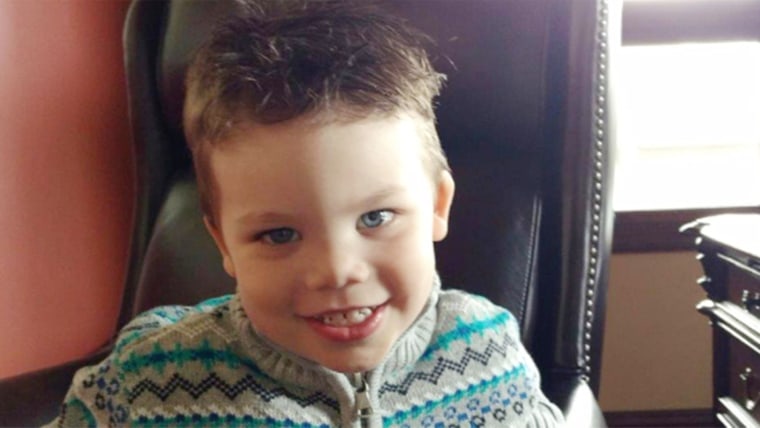 Disney released a statement Tuesday that it would erect a statue of a lighthouse, a symbol of the Lane Thomas Foundation, which serves as a "beacon of hope" for families in crisis.
"To provide continued awareness of the foundation and its mission, we've commissioned an original sculpture of the lighthouse the foundation uses as a symbol of love and hope, to be installed on our property this summer," George A. Kalogridis, president of Walt Disney World Resort, said in the statement released to the Orlando Sentinel.
Matt and Melissa Graves, Lane's parents, issued their own statement a few weeks ago, asking for privacy as the anniversary of their loss approached.
"We are aware of your heightened interest in our family. For now, we choose to continue to live quietly, with no current desire to speak publicly," the parents said. "Our hope is that you can appreciate and honor our wishes and refrain from attempting to contact us directly."
In the year since Lane's death, Disney has made numerous changes to increase safety for its guests. It added signs warning guests of reptiles in its waterways. It also constructed a boulder wall along the edge of the lagoon.