Tech startups are known for offering perks like catered lunches, happy hours and in-office massage. With notoriously long hours, though, they're not exactly known as family-friendly employers. But as companies expand and employees look to grow their families, some startups now cover in vitro fertilization costs for employees.
Including medication, consultation and IVF, total costs vary regionally but can often top $23,000 per patient per round, according to FertilityIQ, a website that crowdsources and verifies data on fertility treatment options. Many patients need multiple rounds of IVF to get pregnant.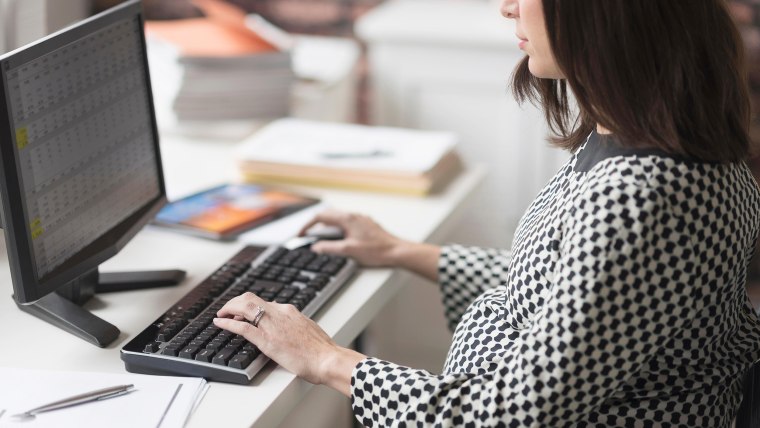 Pinterest will soon offer one of the most generous fertility benefits to its employees, reports a FertilityIQ study released today. Malorie Lucich, head of product communications at Pinterest, said the San Francisco-based startup began offering IVF benefits to employees in 2016 and increased the coverage to $20,000 this year. Starting in 2018, the image-search platform will cover up to four rounds of IVF per employee with no dollar limit.
"Our people team in HR is really good at talking to different teams and individuals," Lucich said. "They have their ears to the ground on what employees need. That's where the idea for the benefits initially came from. It's been the same case with the adoption benefit and the surrogacy benefit." (Those benefits will remain at $5,000 and $20,000 respectively, non-taxable.)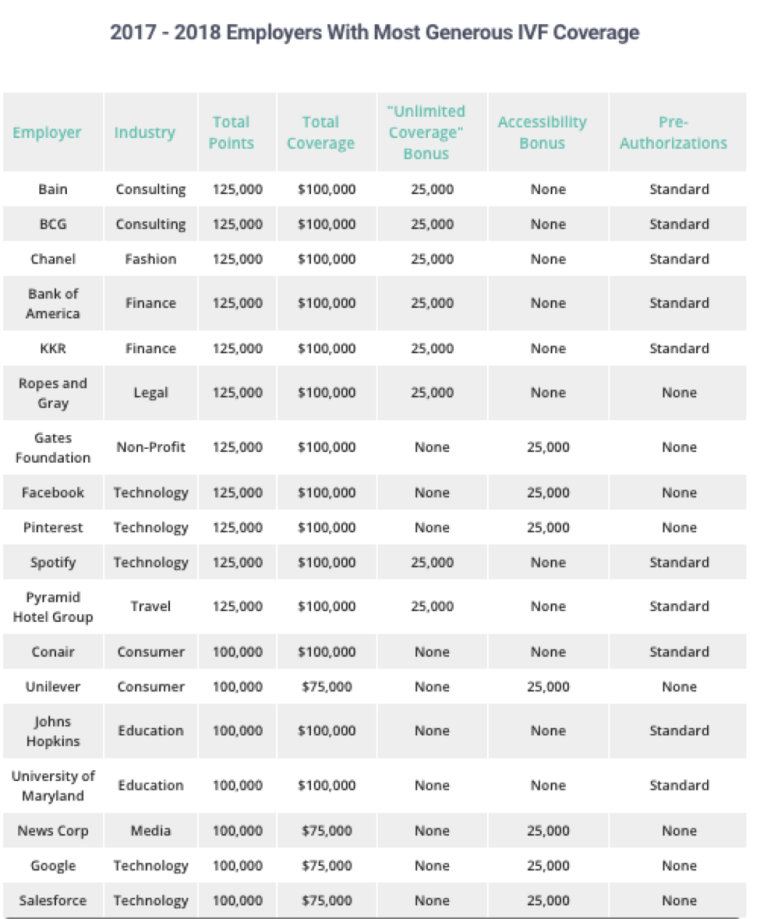 Pinterest, whose CEO Ben Silbermann is a father of two, also offers four months of paid parental leave to moms and dads, which they can take at any time over the course of a year, and a fifth transition month in which parents are only required to come in one day a week and receive full pay.
This is the second year FertilityIQ has compiled a report on employers offering IVF benefits based on users submitting copies of their employee benefits plans. Tech startups like Facebook and Spotify appeared high on the list in both years.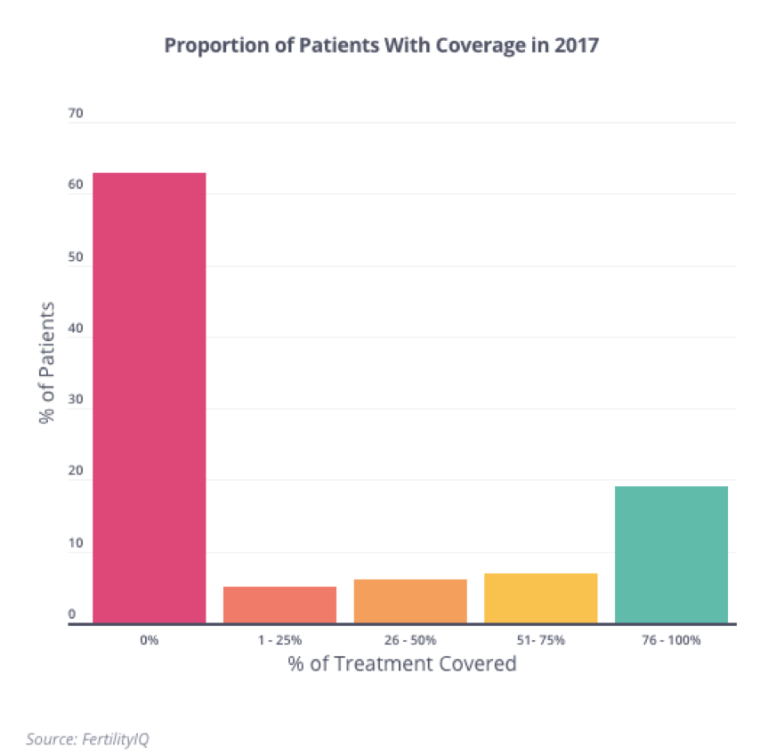 "What's special about the technology field is those packages are accessible," said FertilityIQ co-founder Jake Anderson. "With a lot of (employers, you have to) prove that you've been having six to 12 months of heterosexual sex." This policy can exclude single mothers by choice, lesbian couples and others who may need IVF to conceive, but Anderson said tech company policies tend to be broadly accessible without this stipulation.
Anderson is also heartened to see organizations outside of the tech industry covering IVF. "We've seen more companies add benefits or level up the quality of their benefits," he said. Two consulting companies, Bain and BCG, now offer unlimited coverage, and several large banks offer coverage, though their policies tend to require six to 12 months of heterosexual sex, according to FertilityIQ's report.
And while it's still a rarity in the nonprofit world, the Gates Foundation, the Ford Foundation and UNICEF now cover IVF, according to FertilityIQ's findings. Ditto for city governments; city workers, schoolteachers and police officers in cities like New York, Chicago and Baltimore may qualify for IVF benefits. Another surprise: Starbucks covers IVF for in-store employees, including part-time baristas.
"We strongly believe that patients need to know who has what benefits and what stipulations are involved if you're thinking you may need access to this," Anderson said. "If you're a woman on a job interview, there's no way you're going to ask this question."
While IVF can be expensive, Anderson feels that for employers "the goodwill that they get far outstrips the cost."
When FertilityIQ surveyed a subset of the 10,000 verified IVF patients in its database who had complete IVF coverage in 2017, 62 percent of the employees who had their IVF covered reported being more likely to remain in their job for a longer period, and more than half (53 percent) were more willing to overlook shortcomings of their employer. "That loyalty is real," Anderson said.
Lucich, who's expecting her second child, felt Pinterest's coverage of IVF, adoption and surrogacy, breeds a welcoming, family-friendly culture even for employees who don't need those benefits.
"It's a huge driver of helping me stay and loving where I work," she said.