In his 48 years, Tom Garden has held many roles, from CEO of his family business to soldier in the Israeli army. But it's his most recent role as single dad to a two-year-old son and 3-month-old daughter that Garden says has been the most challenging and rewarding.
But fatherhood almost didn't happen for the Minnesota man.
"Four years from 50, I thought I would never have a family," Garden told TODAY Parents. "I had been married to my business for 10 years so I was really never thinking about kids and I didn't have time to date or do anything else."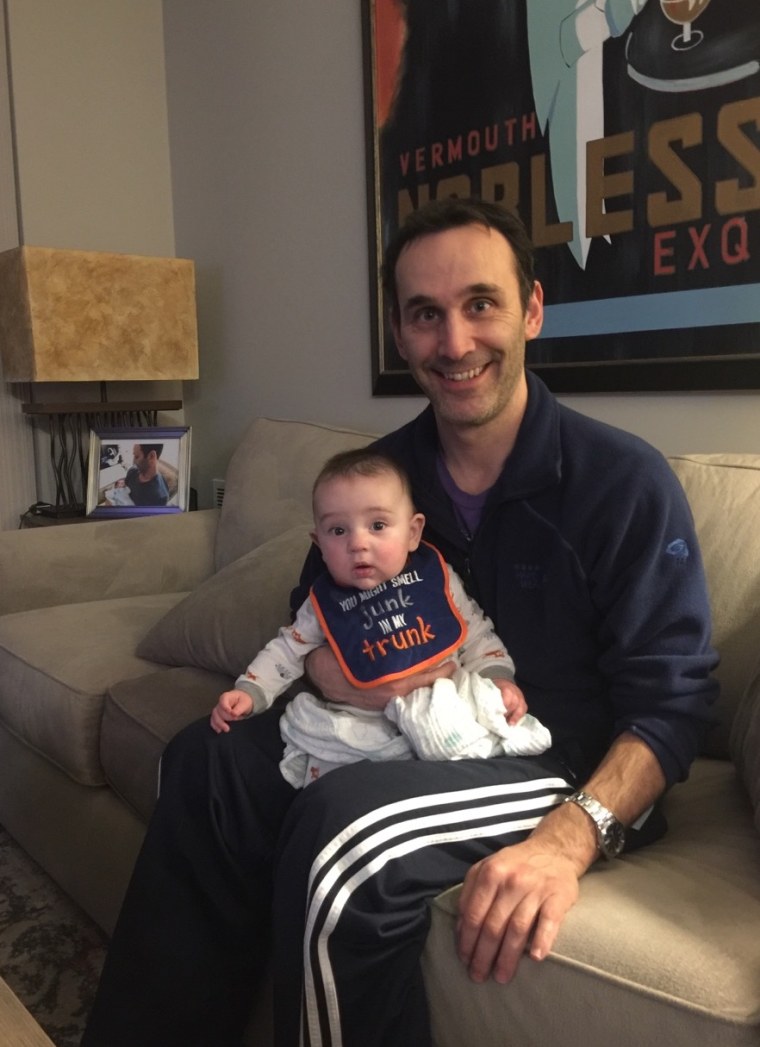 After a cousin pointed out to Garden that the family name would end with him, the then 45-year-old had a life-changing discussion about in vitro fertilization (IVF) with his mother, who offered to help him find a clinic.
The process was lengthy — Garden is Jewish and wanted an Israeli egg donor, then had to select a surrogate to carry his baby and go through extensive medical and psychological testing — but in June 2016, Garden welcomed his first child, Joseph, into the world.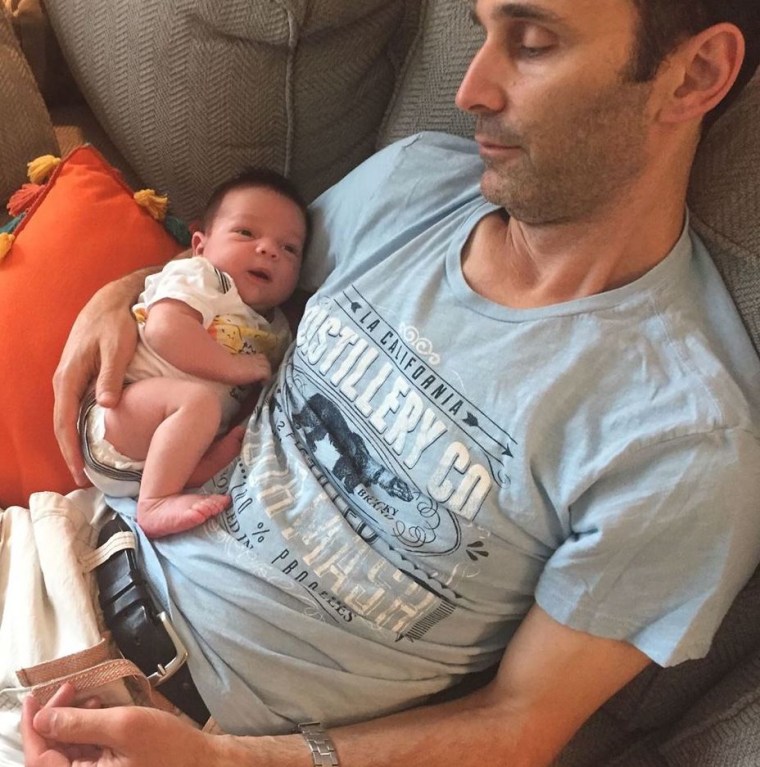 "I was petrified at first — I don't think I'd ever even held an infant before," said Garden, who enlisted the help of a doula for the first few months. "If you would have asked me three or four years ago if I'd have kids, I'd have laughed. I never thought I would be a father."
Garden's second child, daughter Tayla, was born in March 2018.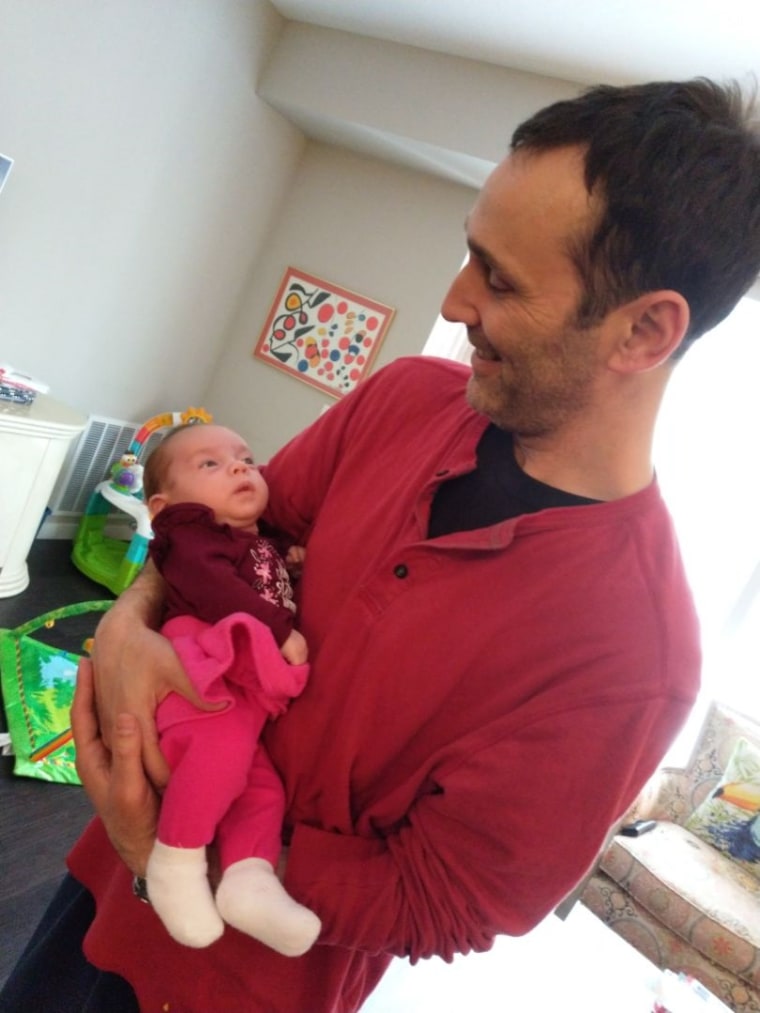 "Having the opportunity of being a father and giving love to two children is a blessing," Garden said.
Dr. Thomas Molinaro is a reproductive endocrinologist at Reproductive Medicine Associates of New Jersey (RMANJ,) the clinic where Garden went through the IVF process.
Molinaro says most single men have a mindset similar to Garden's, believing it's too late for them to become fathers, or thinking that without a female partner, parenthood is impossible.
"The reality is, stories like Tom's are not common enough," said Molinaro. "We don't see enough of it, and we know there are men out there that don't even know how to get started or that becoming a father is possible for them."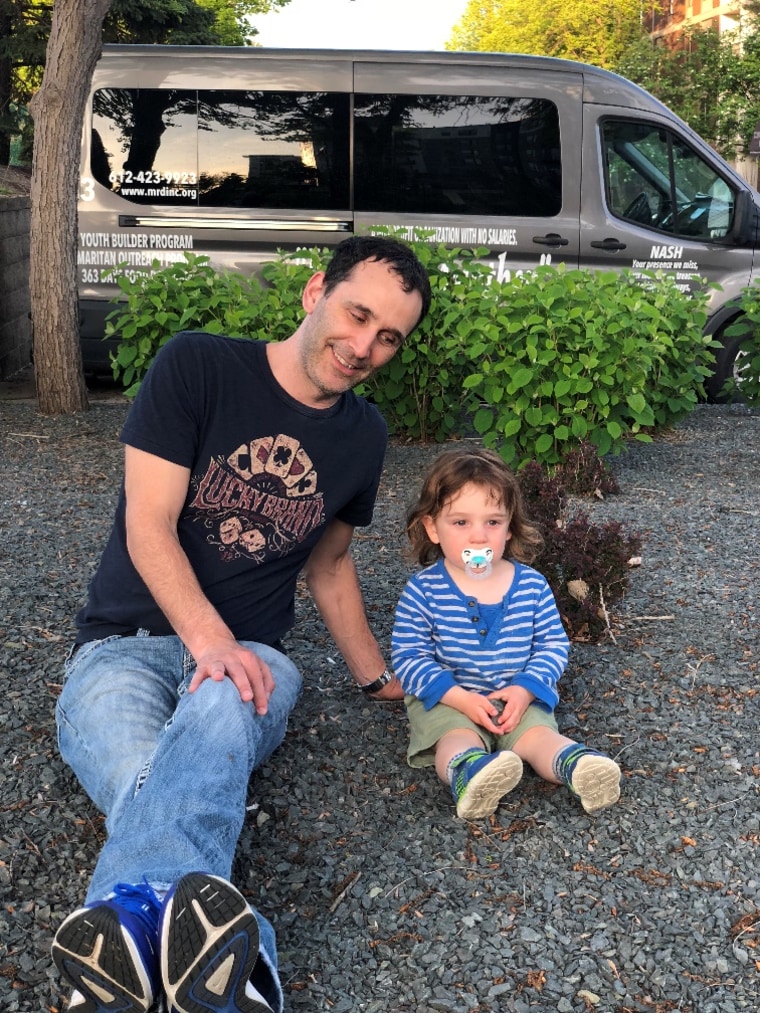 Molinaro says the process of becoming a parent is easier for single mothers, who already have a uterus and eggs, and only need the assistance of a sperm donor.
"For men, it's more complicated because you do need both an egg donor and a gestational carrier," said Molinaro, explaining that each component must come via a different woman due to legality issues and the need for surrogates to feel a degree of separation from the baby they are carrying.
Never miss a parenting story on TODAY.com! Sign up for our newsletter here.
Each year, RMANJ performs between 75 and 100 gestational carrier cycles. Of those cycles, only about 15 percent involve male patients without a female partner. But Molinaro says the numbers of single dads who are seeking out IVF treatment will continue to grow.
"I think all in all, the pieces are really starting to come together for men who would like to do it," said Molinaro. "It's a growing part of the infertility treatment world, and it's important to get the word out that this is something that's possible for single men. You don't have to have a partner."
Garden found an unexpected friend in the surrogate who carried both kids. He still calls her frequently to update on his children's development and ask for parenting advice.
He plans to have at least one more child and is considering the possibility of having a fourth.
"I have several viable embryos in storage," explained Garden. "I feel like I'm the father of multiple children, and as someone from a small family, that's a big deal."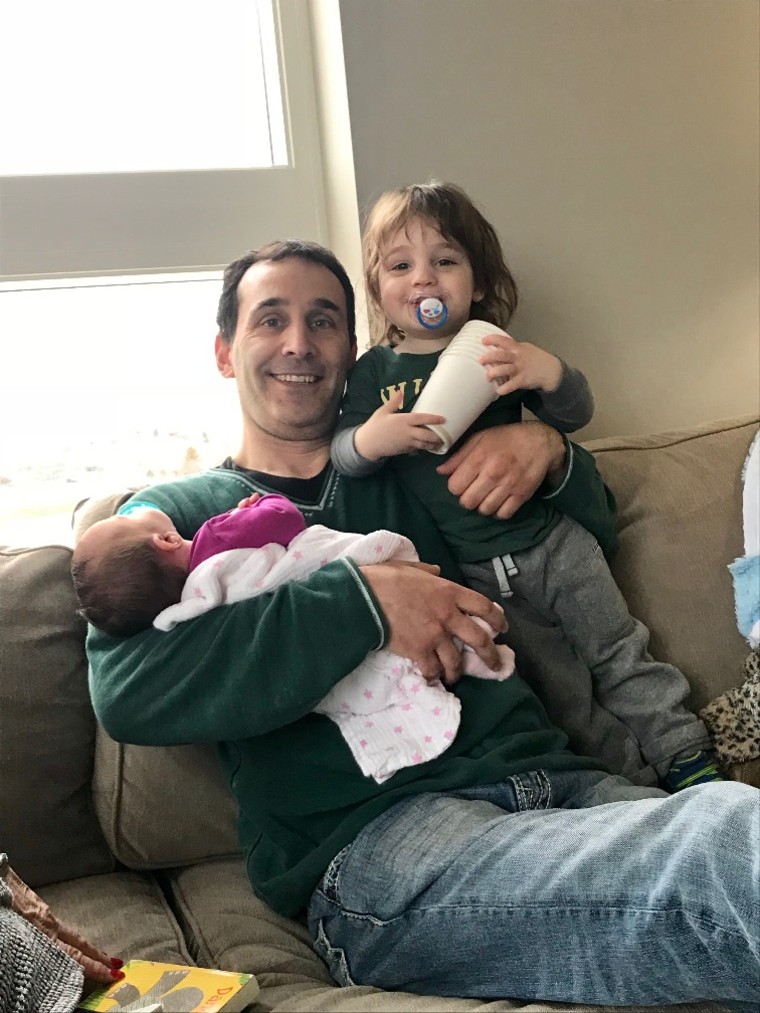 So what will Garden tell his children about the unique way they were conceived?
"I'm going to be honest and say they were brought here out of love," he said. "Maybe it wasn't the traditional way of man and wife, but they were brought here out of love and they are very special and they are here because their daddy loves them and wanted them."
Garden says he is thankful for the gift given to him by his medical team, his surrogate, and his anonymous egg donor.
"When I was a CEO, it got to the point where it didn't feel meaningful anymore and I was just empty," said Garden. "But being a dad — when Joseph hugs me — that's worth a billion dollars and that's what's meaningful in my life."
This story was originally published on June 15, 2017.