As the one-year anniversary of his wife's death approached, a North Carolina man decided to honor their enduring bond by passing out love letters he hopes will inspire others.
Hyong Yi, an assistant city manager, and his two children, Anna, 10, and Alex, 7, passed out 100 love letters in uptown Charlotte Friday in memory his wife, Catherine Zanga, who died from ovarian cancer exactly a year earlier.
Fifty of the letters were written from his point of view, and the other 50 from hers.
RELATED: Baby gets life-saving liver donation from 'Star Wars' fan
Many strangers were moved after receiving a letter and finding out Yi's story.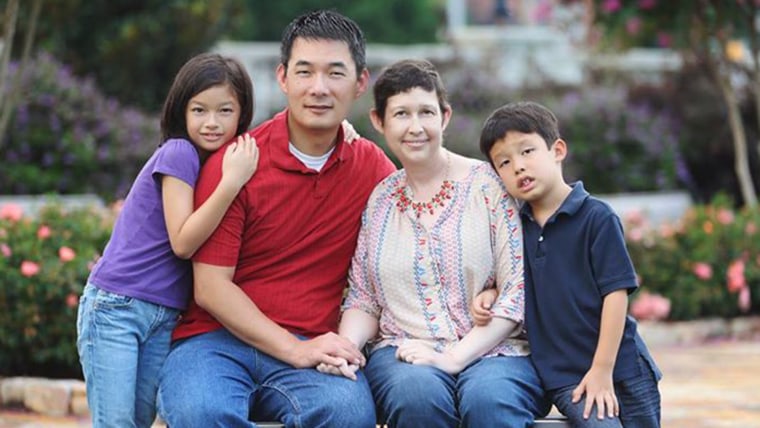 "My hope is that they will take a moment to reflect on the love in their life," Yi told NBC Charlotte affiliate WCNC.
JOIN US: 40 days, 40 ways to spread kindness this season with TODAY
"What I wouldn't give to have one more minute, even a minute to talk, hold hands, and I want people to take a minute and reflect on that. Sharing that with somebody they love."
Yi also started a Facebook page, 100LoveNotes, encouraging others to post a message to someone in their lives and share it using #100LoveNotes.
RELATED: When chemo nearly had this 5k runner beat, her sister carried her to the finish
Several commenters responded with heartwarming sentiments of their own.
Yi was devastated after losing his wife, but the love of his children helped him get back on his feet.
"It's been the hardest year of my life," Yi told WCNC.
"I really would've liked to have stayed in bed for an entire year. Anna and Alex were instrumental in getting my life back together again," Yi says of his children.
Part of the point behind the love notes project, he said, is to make sure Catherine will always be remembered.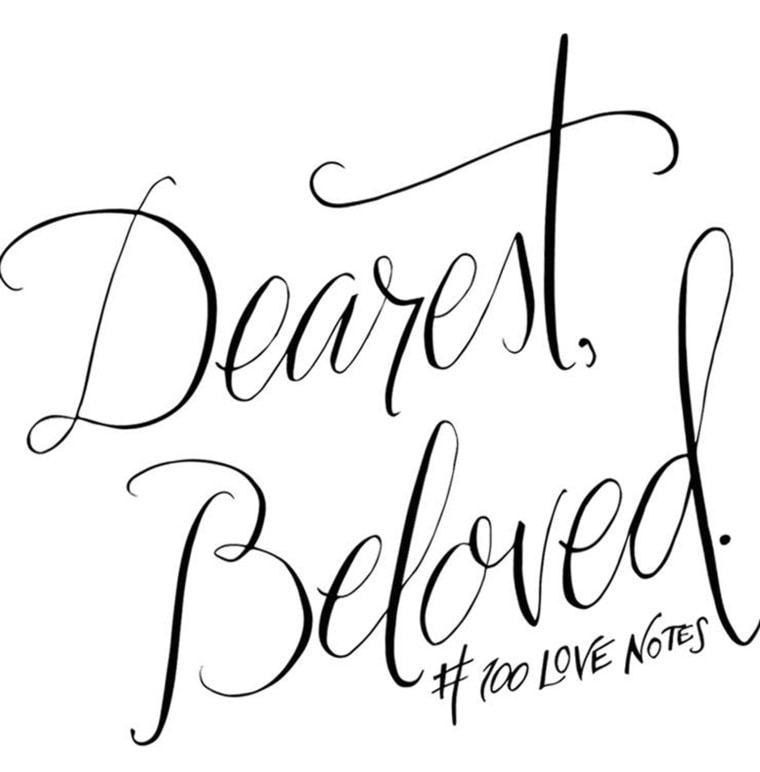 "She was just a great woman,'' Yi said. "I did not fully appreciate how great and wonderful, loving and caring and thoughtful she was until I didn't have it anymore."
Follow TODAY.com writer Scott Stump on Twitter.