Well, Shrek's dilemma of unwanted houseguests continues.
Airbnb has listed Shrek's Swamp — against his will — as a rental option in Scotland, the company announced Sept. 26. Booking requests open next month.
The property is complete with Shrek's bed, an outhouse and signs like "Beware, Ogre."
In its release, Airbnb said Shrek's friend Donkey will be "swamp-sitting" for the ogre and that he is "rolling out the welcome mat to host fairytale creatures of all kinds while he's there."
"Shrek's Swamp is lovely. Just beautiful. The perfect place to entertain guests," Donkey said in the company's release. "You know what I like about it? Everything. The overgrown landscaping, the modest interiors, the nice boulders, all of it. I can't wait for guests to experience this muddy slice of paradise for themselves."
Here's everything to know.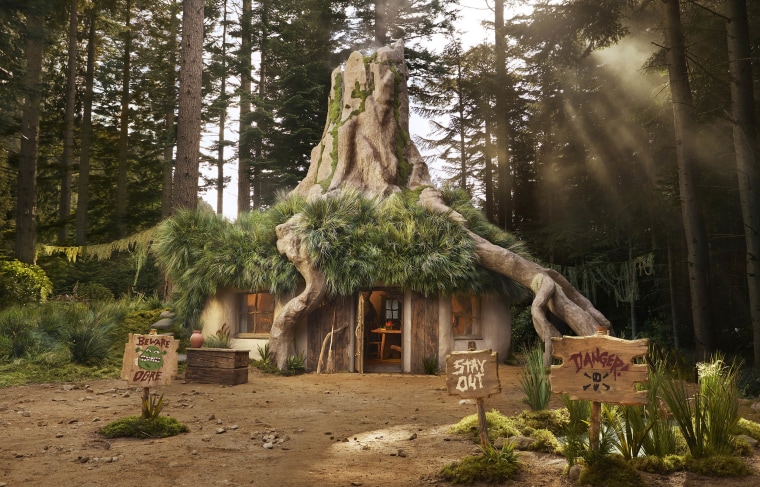 How to book a stay at Shrek's Swamp
Booking requests open Oct. 13 and will go live on Airbnb's website at 6 p.m. BST — or 1 p.m. ET. The listing notes the residence is in Highland Council, United Kingdom, and guests are responsible for booking their own travel to and from Scotland.
What to expect during a stay at Shrek's Swamp
The living quarters are located in the hills of the Scottish Highlands. Airbnb said in its press release that "this spectacularly secluded swamp-scape" includes "earwax candlelight," a place to gather with friends to "swap stories around the fire," fresh waffles in the morning and "the ultimate privacy of Shrek's trusted outhouse."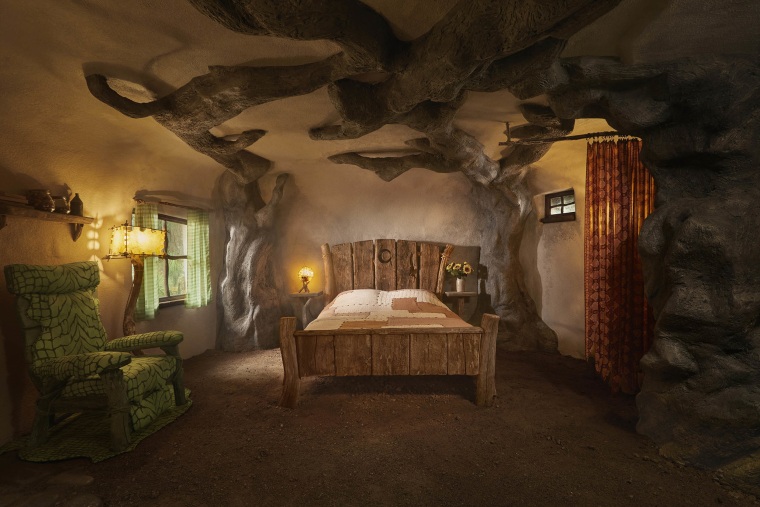 The listing for the rental says it can accommodate three guests in its studio space with two beds. Amenities include towels, bedding, soap, toilet paper and heat. The space, however, does not offer Wi-Fi, a washer, a kitchen, a TV, shampoo, a hair dryer or air conditioning. The bathroom is located 20 meters, or about 66 yards, from the main house "in a standalone facility," according to Airbnb's release.
The listing also says there are plenty of outdoor activities to partake in, which include "winding trails to explore, picturesque picnic spots under the endless conifer trees, and unobstructed skies perfect for stargazing."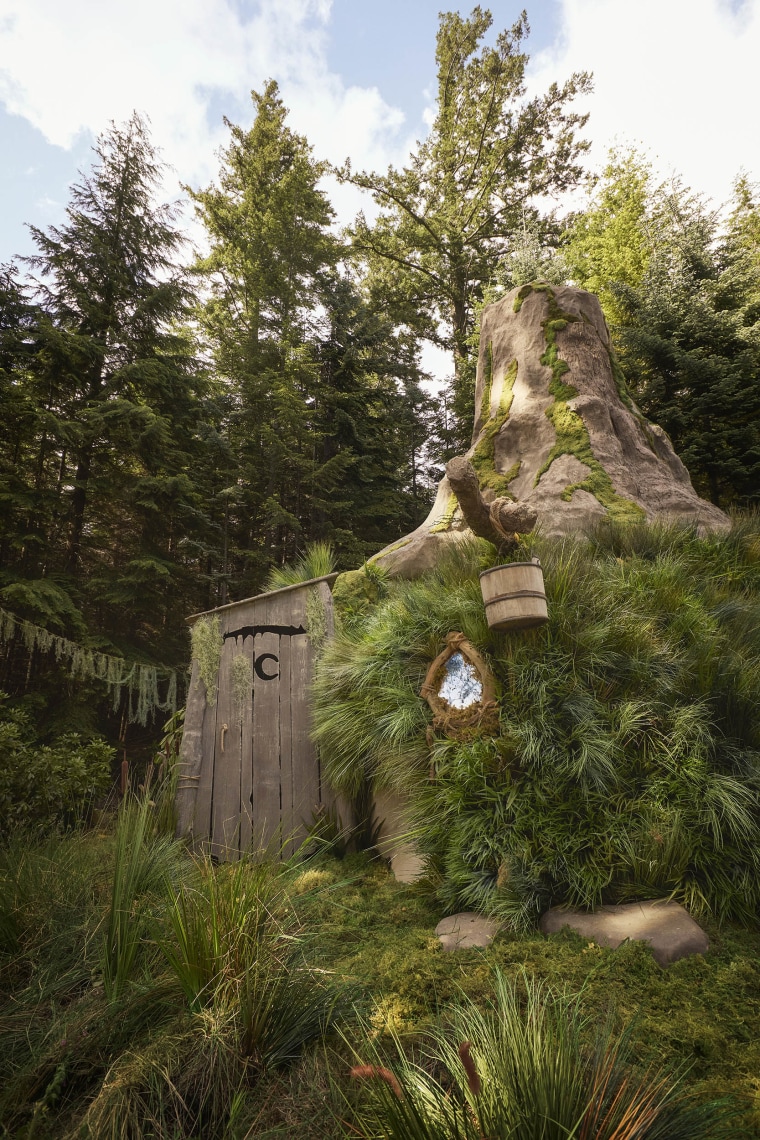 How much does it cost to stay at Shrek's Swamp?
Airbnb says in its release that requesting to stay at Shrek's Swamp is not a contest, but "for £0 a night — a nod to the priceless refuge Shrek's Swamp has provided fairytale creatures of all kinds — 'brogres' will be able to request to book."
Selected guests will receive a two-night stay for up to three people from Oct. 27-29.
As previously stated, guests will have to cover the cost of traveling to and from Scotland.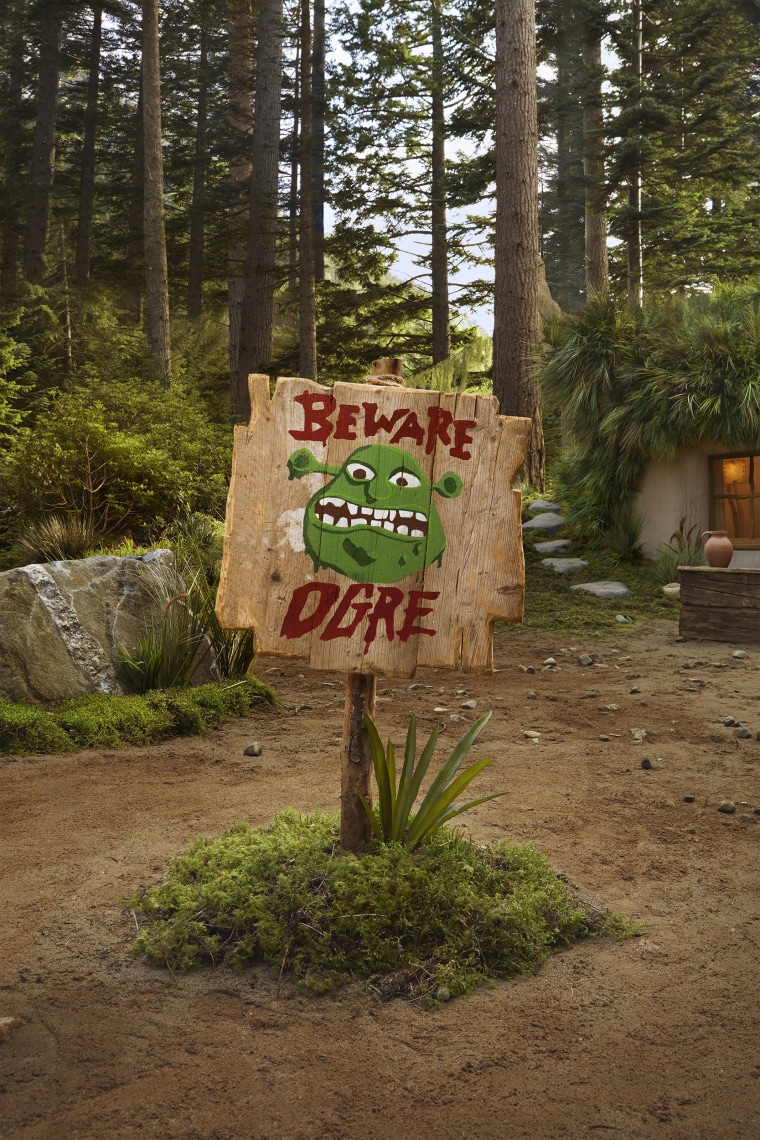 DreamWorks Animation's "Shrek" is a beloved franchise of four main movies in which the title character begrudgingly embarks on quests that end up opening his eyes, and his heart, to more. There are also a number of spinoffs and short films. "Shrek 5" is currently in the works, TODAY reported in April, with original cast members Mike Myers, Cameron Diaz and Eddie Murphy returning. But it's unclear how the ongoing actors strike and the recently ended writers strike have impacted plans.