No doubt this Beverly Hills, California, mansion belongs to Gwen Stefani — it's funky and chic, just like the singer.
But it won't be hers for much longer; that is, if someone has the funds to snatch up the property.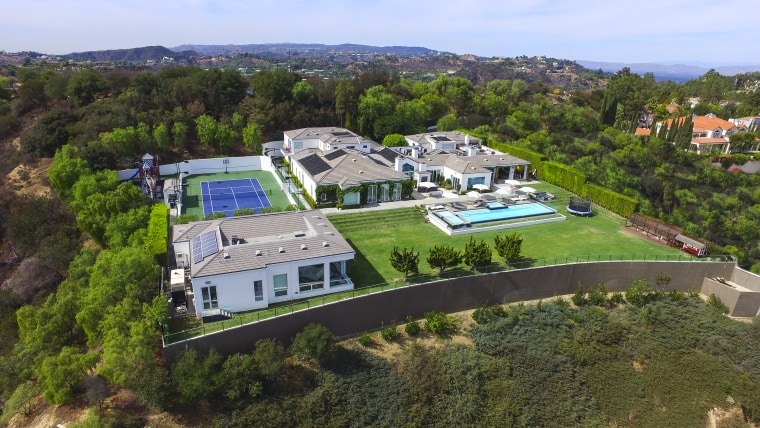 The home, which was on the market in spring of 2018 for $29 million with Westside Estate Agency has been relisted with Jade Mills Estates and got a nice little price drop to boot. Of course, the new listing price of $25 million is still a good chunk of change.
Not only does the prospective new owner need to have the cash, but they should also have an open mind when it comes to home decor. After all, it's the place Stefani used to share with her rocker ex-husband, Gavin Rossdale, and their kids. It's dripping with the superstar's colorful style.
The seven bedroom home — which once belonged to Jennifer Lopez — was decorated by Kelly Wearstler, who is known for her celebrity clients and bold ideas.
And the ideas are certainly bold in this house.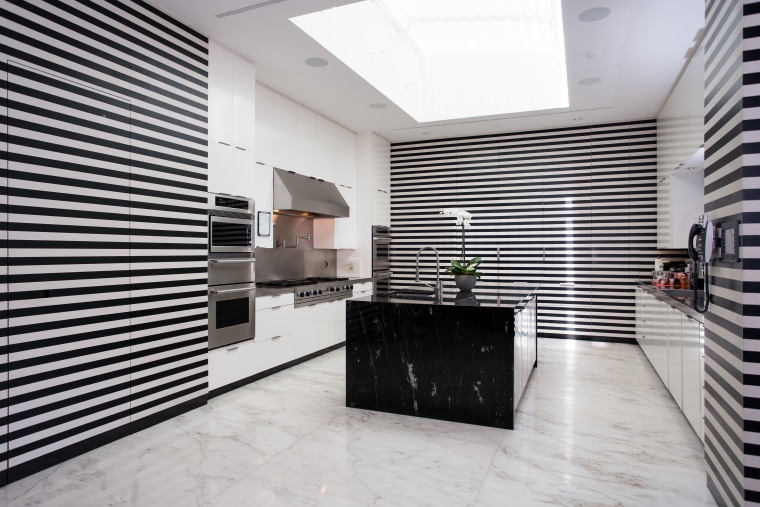 The kitchen feels like an optical illusion with its black-and-white striped walls. A large skylight tops the center island while sleek white cabinets provide plenty of storage. An adjoining breakfast area features a leather banquette.
In the living room, there's a jaw-dropping view of the San Fernando Valley from the floor-to-ceiling windows along with an elegant black marble fireplace that passes through to the dining room.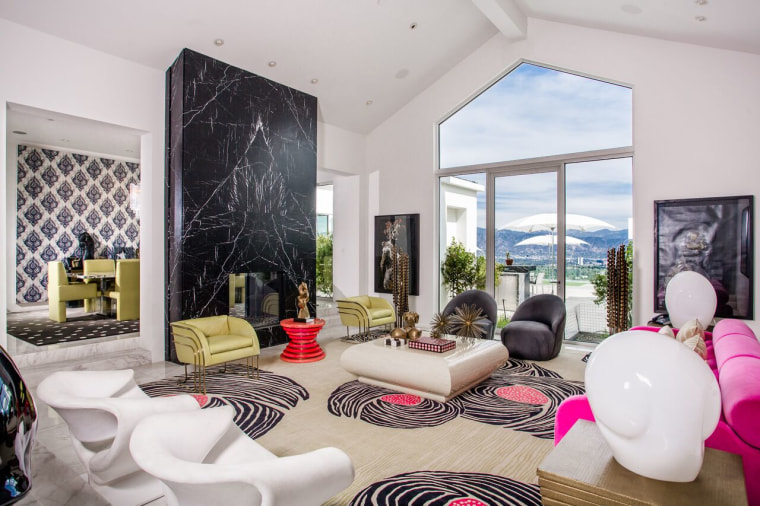 The family room is decked out with a pair of curvy, white leather sofas and hot pink bucket chairs. An abstract black-and-white painting decorates the back wall.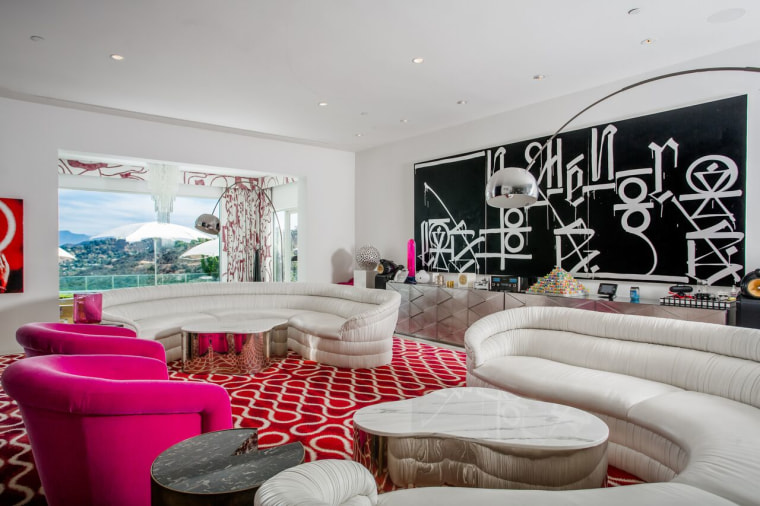 Each bedroom has its own unique design and luxury bathroom.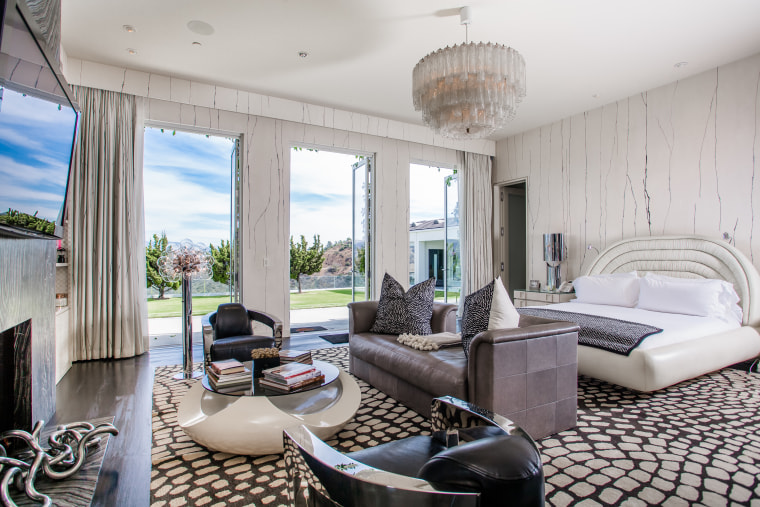 If the home feels like a fancy, artsy resort, it's certainly got the amenities for it. The house features a bright and airy gym plus a media room.
Once outside, there's plenty of fun to be had on the property with the lighted tennis court, infinity pool, children's playground and outdoor living area and kitchen.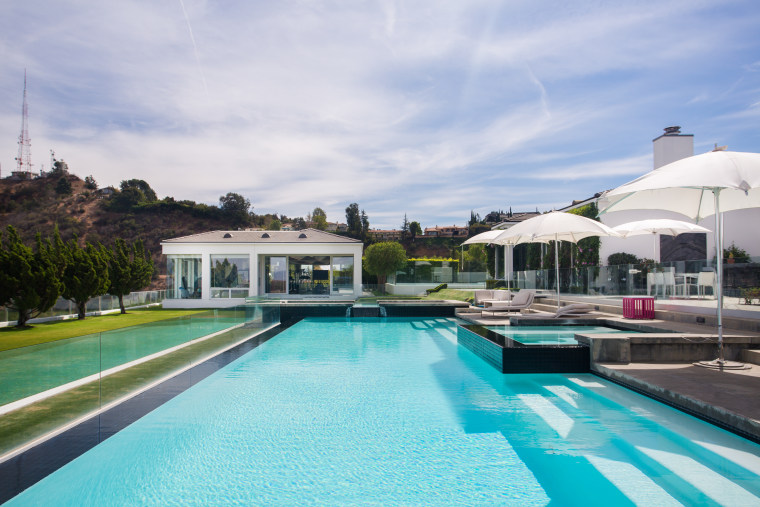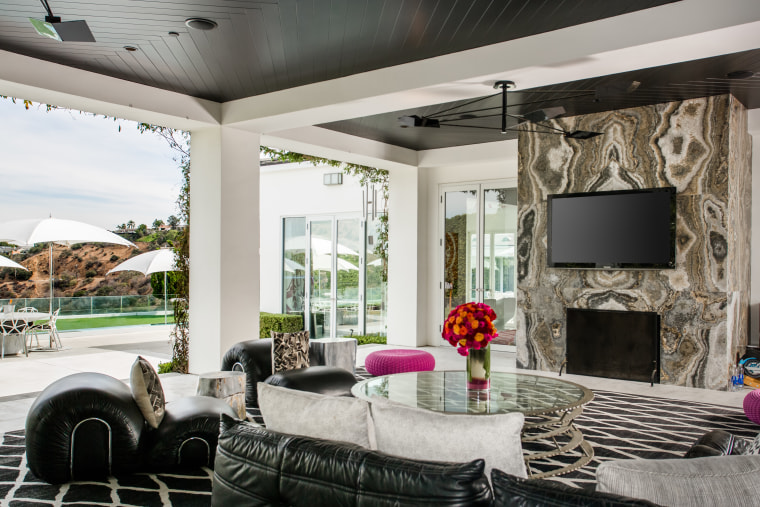 See more pictures of this funky, glam house at Jade Mills Estates.
This story was originally published April 20, 2018.