Blake Shelton might be Gwen Stefani's biggest fan these days, but long before he met the woman who would become his girlfriend, he had a love interest who was absolutely obsessed with that woman.
The country crooner shared the "weird" story with Stefani in private, and on Wednesday night, she shared it with the world.
"He did tell me that he dated a girl for like three months who had my face all plastered over her whole bedroom," Stefani confessed to Jimmy Kimmel. "So, that's kind of weird, right?"
Well, it's not nearly as strange as the prank Kimmel then suggested she should play on her partner.
According to the host, Stefani could make it all come full circle if she'd just find pictures of that long-ago ex-girlfriend and plaster her own walls with the shots.
"Oh, my god!" the 48-year-old laughed. "That's so gross."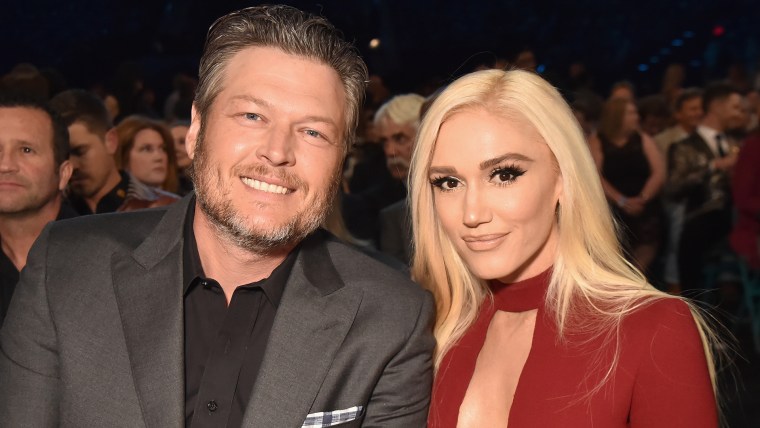 While, back in the days of dating that Stefani-loving young lady, Shelton certainly got a good look at his girlfriend-to-be, he didn't get to listen to much. In fact, shortly after he and his former fellow "Voice" coach started dating, he admitted he didn't know her music well at all.
"Like a month ago, she flew into Oklahoma and I was driving to pick her up at the airport, and I was flipping through XM radio," he recalled during a interview with "Late Night" host Seth Meyers. "I stopped on this song and I was like, 'Well, that voice sounds like Gwen. What in the hell is this? How do I not know this?'"
The song in question? Only one of No Doubt's biggest hits, "It's My Life."
Needless to say, he's since learned more of her tunes — and he's learned that he already knew some of them. Sort of.
"I've always known, 'Hey Baby,'" he said. "I didn't know she sang that freakin' song!"