Calling Esther Williams.
You've seen infinity pools that add a touch of Palm Beach-chic to luxury condos and five-star resorts. Now comes the "Sky Pool," an outdoor swimming pool dangling 10 stories above London.
The vertigo-inducing pool will connect two residential buildings at Embassy Gardens, which is being built along the historic River Thames that cuts through the heart of London.
RELATED: Lifestyles of the 1 percent: What do you get on a $100,000 cruise?
Swimmers will be able to look through the transparent pool — which will be 82 feet long, 16 feet wide and 10 feet deep — at the bustling city life on the streets below.
A "sky deck" will include a bar, a spa and bird's eye views of the Houses of Parliament and the London Eye, the city's giant landmark Ferris wheel.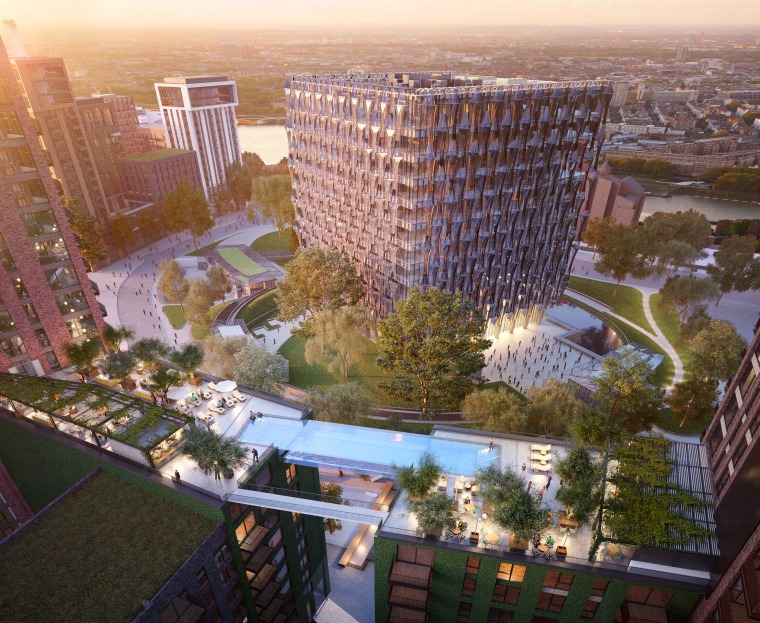 British firm Ballymore Group is partnering this second phase of Embassy Gardens with Eco World. "The experience of the pool will be truly unique," Ballymore Chairman and CEO Sean Mulryan said in a statement. "It will feel like floating through the air in Central London."
RELATED: The world's top 10 castle hotels from Scotland to South Africa
Indeed. Residents would be forgiven if they feel a bit nervous about doing the backstroke in a giant aquarium with all of London watching. But just imagine the acrobatics that 1950s MGM star Esther Williams could have done in this pool.
Prices of the apartments, which will be released to the market starting next month, start at 602,000 British pounds, or about $944,000.