Following her split from ex-husband Gavin Rossdale, Gwen Stefani lost her songwriting mojo — but fortunately, she rediscovered it when she found love with fellow singer Blake Shelton.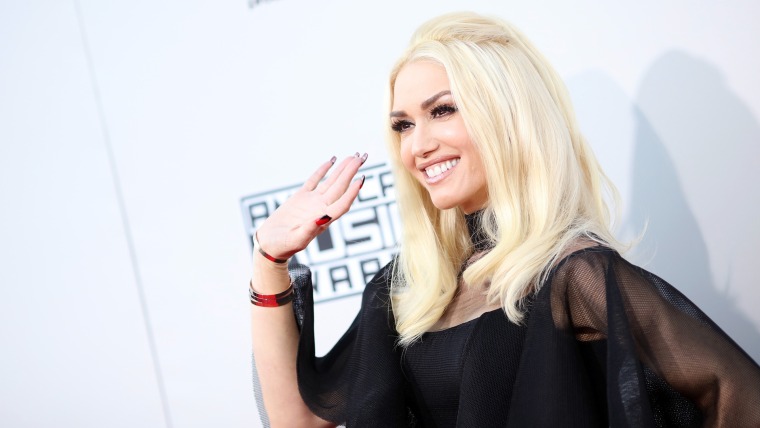 Stefani opened up about that relationship in a new interview with Vanity Fair. Asked if she was in love these days, Stefani replied, "Yeah, for sure. I don't really want to go into that relationship, and God knows what's going to happen. But I feel like I'm in an amazing songwriting place; instead of being closed off, I'm thinking about positivity and how I can do something creative. I'm just doing what I want to do. It's so incredible to be in that zone. I'm always looking for the next song, and now I don't have to be insecure or write about heartache."
RELATED: Gwen Stefani says 'Make Me Like You' is about Blake Shelton
Stefani revealed she found it difficult to write songs while she and Rossdale parted ways. "I was so scared and insecure and thought it was over for me," she said. "I think the hardest thing I did was to get out of bed and go to the studio."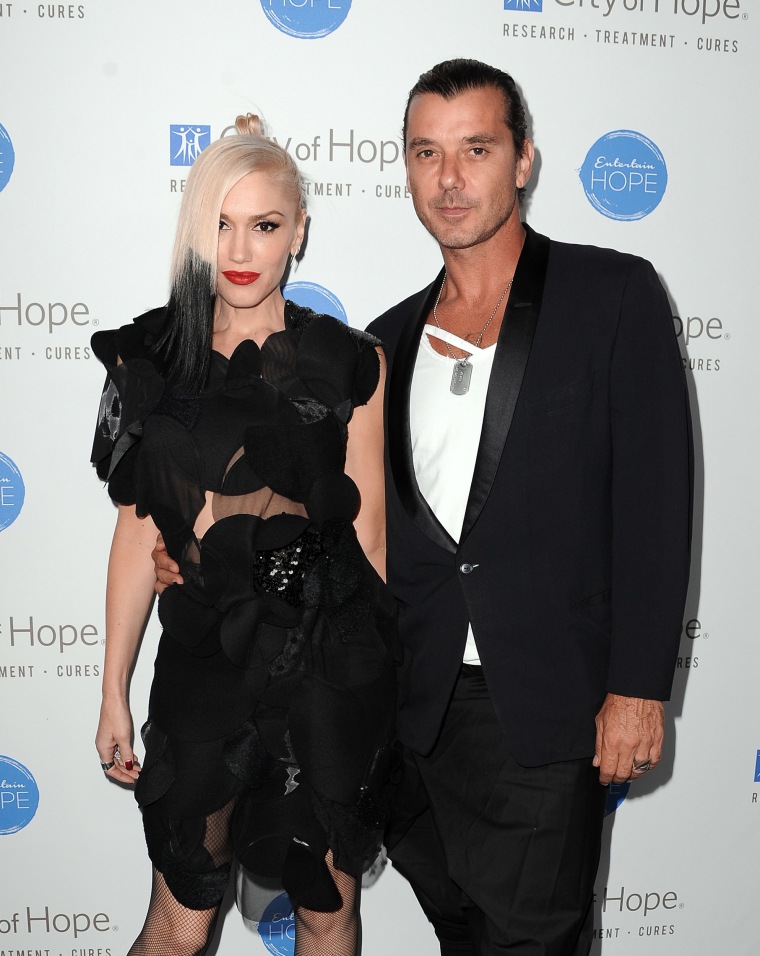 But once she did, the end of the marriage fueled her follow-up single, "Used to Love You."
She told the magazine, "I went through a real period of anger, but I felt like this song was almost like a forgiveness song. It's admitting, 'I used to love you and now I don't.' I opened this channel to writing again — it was me being honest, being real."
RELATED: Gwen Stefani's emotional 'Voice' performance brings coaches to their feet
The No Doubt singer-turned-solo artist asserted that before her relationship with Shelton, a fellow coach on NBC's "The Voice," she'd only experienced two romantic relationships in her entire life. "When I met [No Doubt bassist] Tony [Kanal], I was only 17, and I instantly was obsessed," Stefani, 46, said. "It was the only relationship I had really ever had. And when we broke up, I met Gavin. I was so naïve; I never even lived with a guy."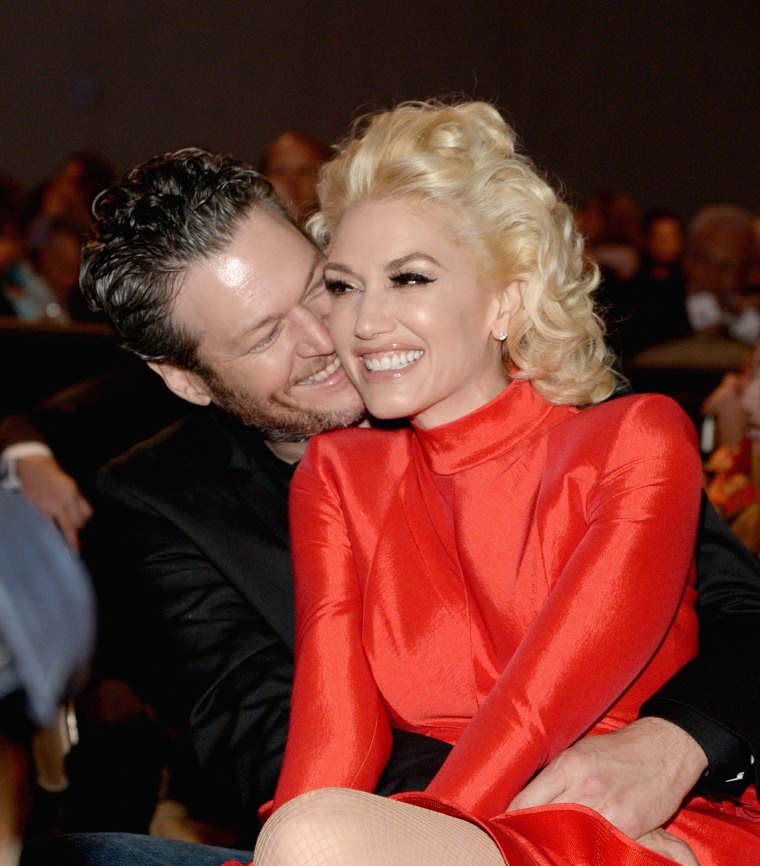 Facilitating that introduction to Shelton was the invitation for Stefani, a mother of three, to join "The Voice" as a coach while coach Christina Aguilera prepared to give birth to daughter Summer. "[After] you've had a baby, you can't wait to get your life back — to get back to me," Stefani said.
RELATED: Gwen Stefani and Blake Shelton did some serious canoodling at pre-Grammys party
While she's had professional and personal reasons to smile of late, Stefani doesn't claim to have an ideal work-life balance. "There's always been days when it doesn't really work out," she said. "Sometimes I'd get physically ill from the guilt of wanting to please everyone — that's my nature—I hate anyone to be unhappy. But I think my spiritual journey is to have had these weird relationships and write music that people can somehow relate to. I've never had a record that is almost all about being happy and in love."
Follow TODAY.com writer Chris Serico on Twitter.