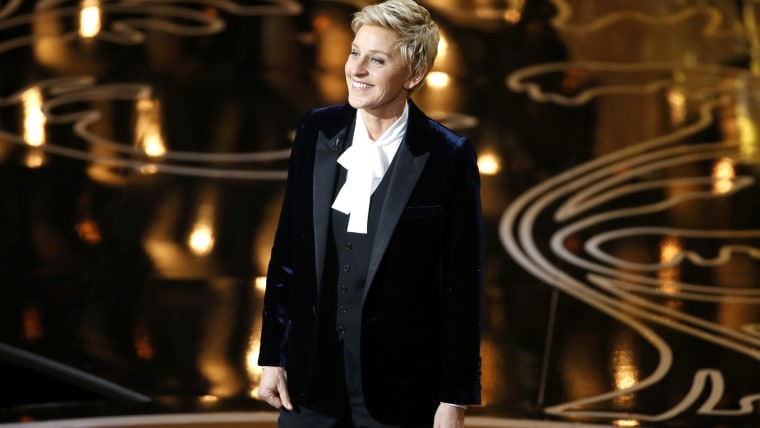 It seems a hit daytime talk show, 51 Emmys and three New York Times bestsellers aren't enough for Ellen DeGeneres. Now the iconic comedian wants to go from appearing on TV in your living room to furnishing it.

The 56-year-old host of "The Ellen DeGeneres Show" is partnering up with J. Christopher Burch, the founder of C. Wonder and CEO of Burch Creative Capital (and also the ex-husband of famous clothing designer Tory Burch) to create and sell E.D., a lifestyle collection designed by Ellen herself. 
"I already get to be inside people's living rooms with my show," the TV host said in a press release. "Now I get to be in their kitchens, in their beds and in their pants. Wait. That's not what I meant." 
The line will feature products in categories like home goods, clothing and pet accessories. The company will also include many top retail and brand experts in leadership positions, including Janet Grove, chairman and CEO of Macy's Merchandising Group and Michael Francis, the chief global brand officer for DreamWorks Animation. 
"I'm so excited to work with Chris and our incredibly talented team on this new venture," DeGeneres said. "I've always wanted to launch a line of home goods, clothing and accessories."
But don't throw away your old stuff yet. The first collection of home items won't be launched until the holidays, while a full collection launch is slated for spring 2015. 
A website for the brand will be launched soon, according to the press release, but in the meantime, we can still enjoy Ellen lighting up our homes the way she always has.