Cheryl Burke is sharing a vulnerable message about her mental health journey.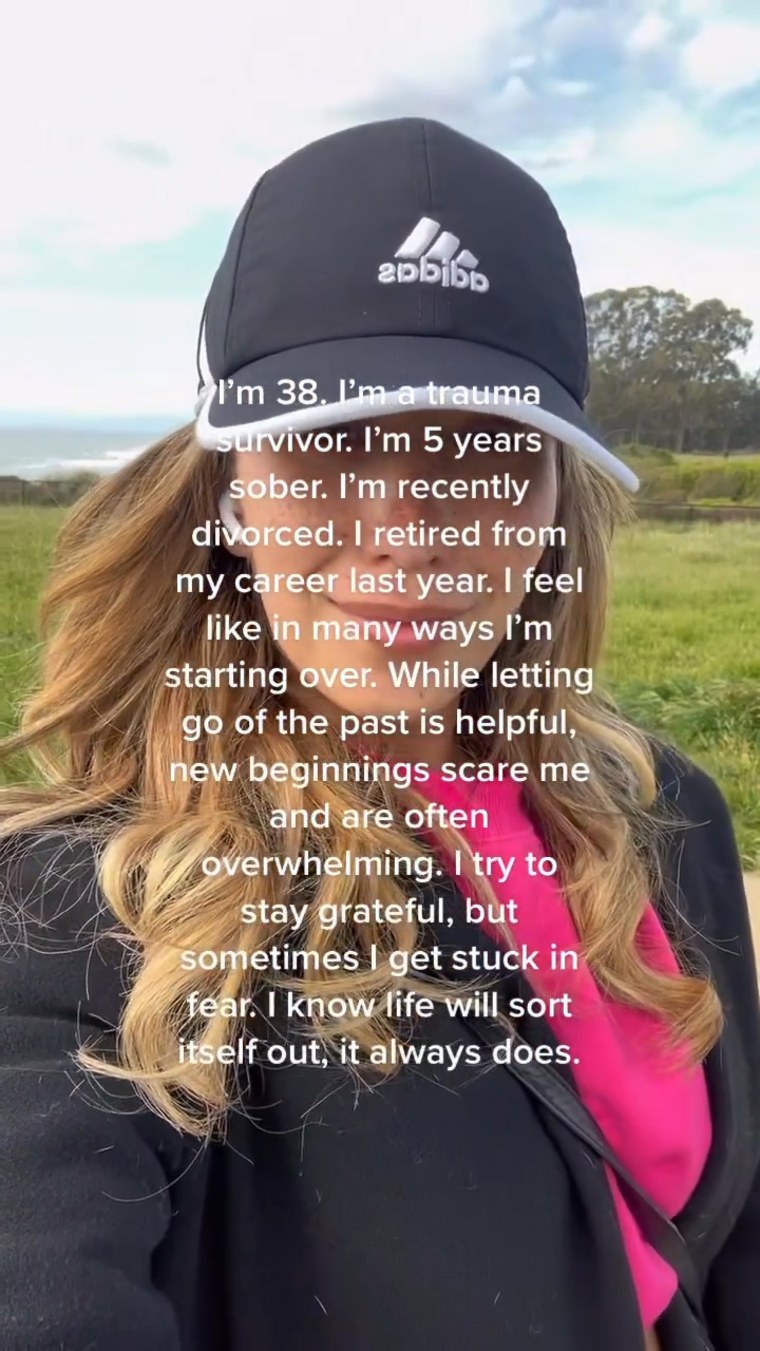 "I'm 38. I'm a trauma survivor. I'm 5 years sober. I'm recently divorced. I retired from my career last year. I feel like in many ways I'm starting over," the former "Dancing With the Stars" pro wrote on Instagram, layering the message over a video of herself looking at the camera with a field in the background.
"While letting go of the past is helpful, new beginnings scare me and are often overwhelming," she continued. "I try to stay grateful, but sometimes I get stuck in fear. I know life will sort itself out, it always does."
She also reflected in the post's caption that "life can be so simple but so complicated at the same time."
Burke's life has transformed in more ways than one over the past few years.
In November, she retired from "DWTS" after 26 seasons as a pro partner on the dancing competition show.
Announcing her departure on Instagram, she said she was looking forward to focusing more on "mental health advocacy."
"I am excited about the idea of evolving, about being challenged in new ways … & I'm ready to face the uncertainty (though it's scary as sh**) of what the future holds," she wrote.
In February 2022, she also filed for divorce from husband Matthew Lawrence after nearly three years of marriage.
As she mentioned in her recent Instagram post, Burke is also celebrating five years of sobriety after coming to terms with her longtime alcohol addiction.
"I'm definitely an alcoholic and addict. Absolutely. Yes, 100%," the dancer said on Elizabeth Vargas' "Heart of the Matter" podcast in 2021, adding that she had once been a "functioning drunk."
She said she even relied on alcohol to numb her emotions.
"It was survival mode constantly, seven days a week for me. I needed to just to get through this day," she said.
Burke's recent post drew plenty of support from her former "Dancing With the Stars" colleagues and other celebrities.
"Onwards and upwards babe! You got this," fellow pro dancer Peta Murgatroyd wrote in the comments.
"DWTS" champion Emma Slater also chimed in with a loving message, telling Burke she "can do anything," and former pro dancer and host Brooke Burke shared her support, writing, "Hi beauty. I see you. I hear you."
Sam Champion, Burke's partner in her final "DWTS" season, also share a heartfelt message.
"This path isn't easy or always pretty, but you are moving forward ❤️," he wrote.
Paris Hilton, who has opened up about her own story of healing after trauma, also told Burke in the comments that she was "sending love and light."