Babies across the country are sporting tiny red hats for National Wear Red Day, thanks to knitters and crocheters with a big heart!
After TODAY published an article in November spotlighting the American Heart Association's and The Children's Heart Foundation's call out for volunteers to create the cute bonnets for babies born in February, designated as American Heart Month, the project saw a huge uptick in donated hats.
Volunteers produced more than 213,000 hats to share with 880 hospitals across the country, or more than twice as many hats as were collected last year, Alexson Calahan, a spokeswoman for the American Heart Association, told TODAY. "It's grown our program significantly," she added. "It's really amazing to see the generosity of so many crafters."
The project, dubbed "Little Hats, Big Hearts," helps spread awareness about congenital heart defects — which affect about 40,000 babies born in the country each year, according to the Centers for Disease Control and Prevention — and heart disease.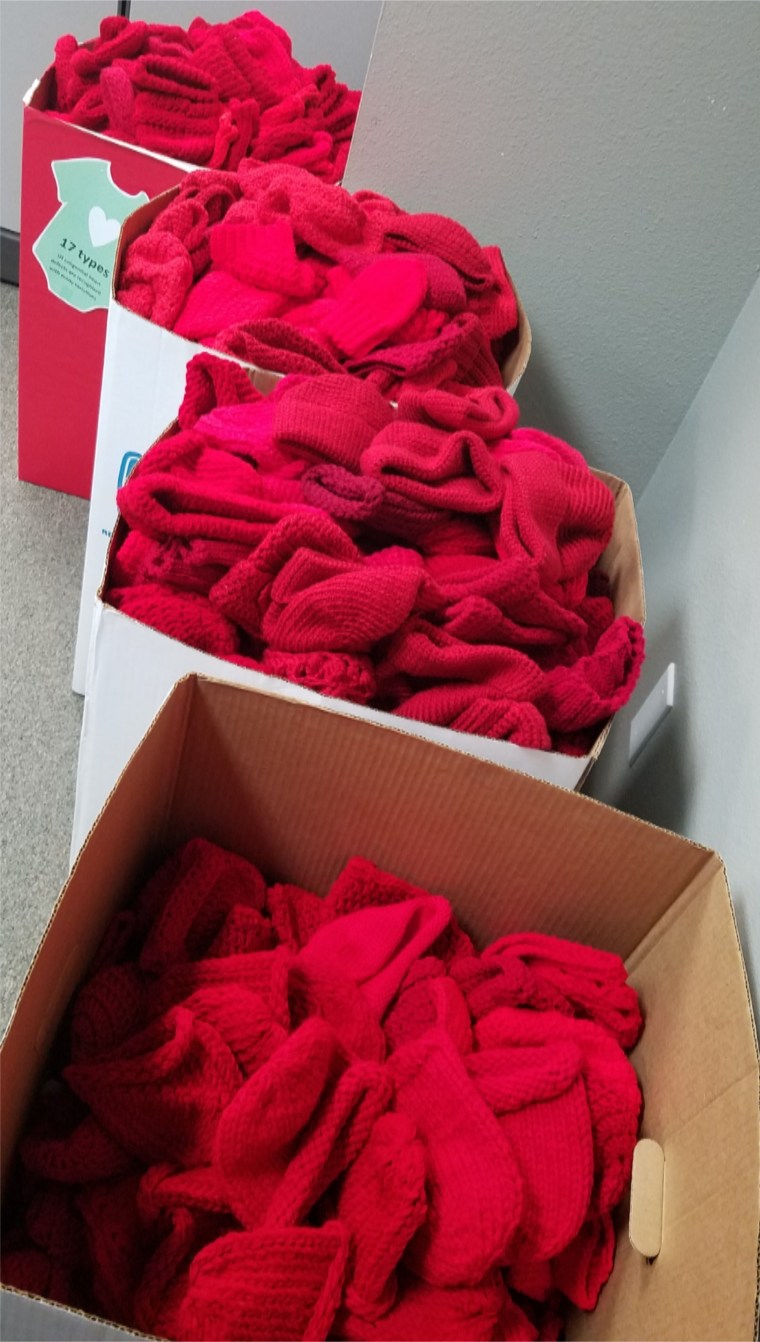 This month, the cute accessories are being handed out to infants in hospitals around the country.
Some of the American Heart Association volunteers involved with the project have first-hand experience with congenital heart defects.
"When I was 28 and pregnant with my first child, I was diagnosed with Wolff Parkinson White syndrome, a heart condition that I was born with," said Jill Barr, the current Mrs. Iowa. "Since then, mine and my family's heart health has become a priority, and I am honored to be helping raise awareness through Little Hats Big Hearts."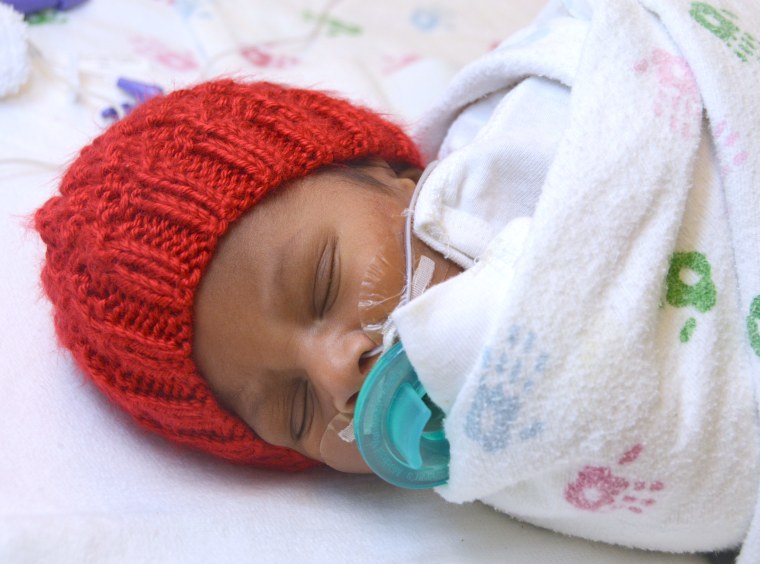 Organizers are no longer accepting hats in most locations because it takes some time to process, wash and package the bonnets, but they encourage you to visit the project's website to learn more, donate yarn and contribute next year. You'll find the contact information, plus hat patterns for preemies or full-term babies.
"Little Hats, Big Hearts" started in 2014 in Chicago and quickly expanded nation-wide. Looking at the cute results, it's not hard to understand why!