Tiny handmade red caps are transforming infants into petite ambassadors for a good cause all this month.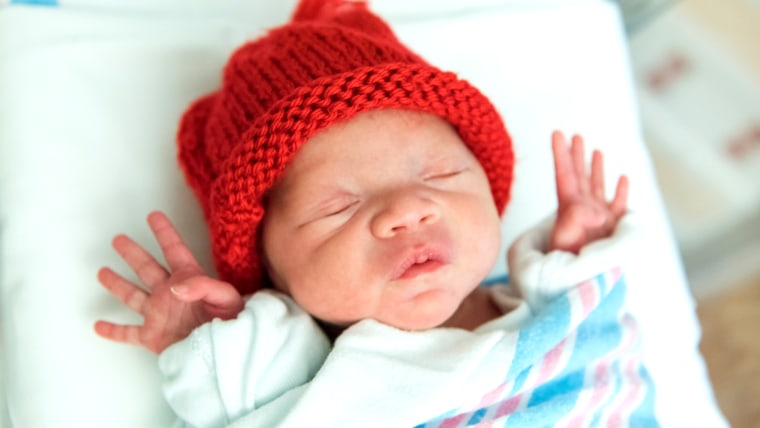 Many babies born across the U.S. in February — designated as American Heart Month — will receive the cute accessories as part of the "Little Hats, Big Hearts" project, which draws attention to heart disease.
Hundreds of volunteers knitted or crocheted more than 90,000 caps for 460 hospitals in 33 states, said Anne Schullo, who coordinates the project at the American Heart Association.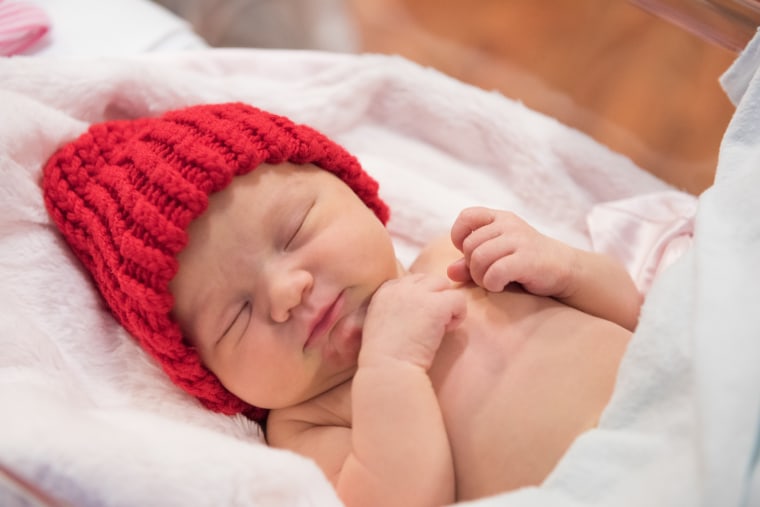 "The program has helped others emotionally and raises awareness around the No. 1 killer of Americans and the No. 1 type of birth defect," Schullo told TODAY Parents.
Some 40,000 babies are born with congenital heart defects in the country each year, or almost 1 percent of U.S. births, according to the Centers for Disease Control and Prevention.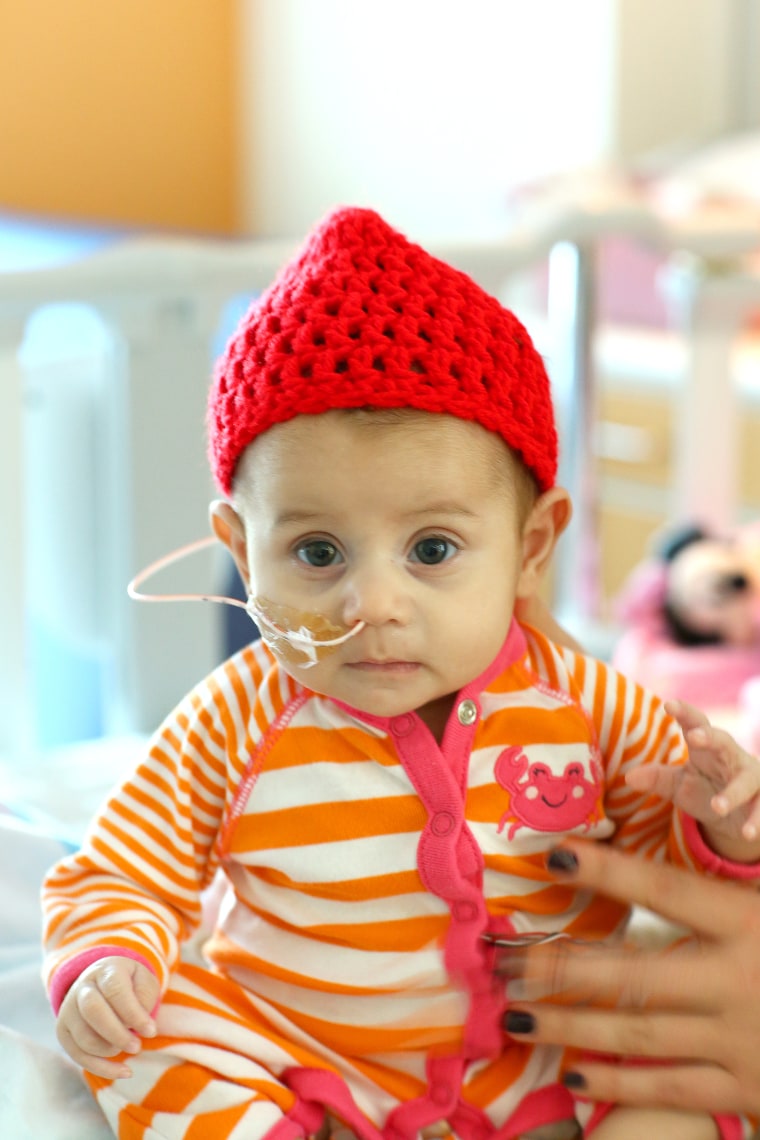 Congenital heart defects are a leading cause of illness and death among infants with birth defects, though many affected babies are now living longer and healthier lives, the CDC notes.
Related: Knitting loss into love: Tiny red hats raise heart health awareness
Some of the "Little Hats" volunteer knitters have a personal connection to the cause.
"One woman was waiting in a hospital for her heart transplant and making hats to help her pass the time," Schullo said.
"Another wrote us that her granddaughter was born with half a heart and now is a flourishing 16-year-old. They (said) it is their way of giving back and saying thank you to the hospitals and researchers that have made medical advancements to save their loved ones' life."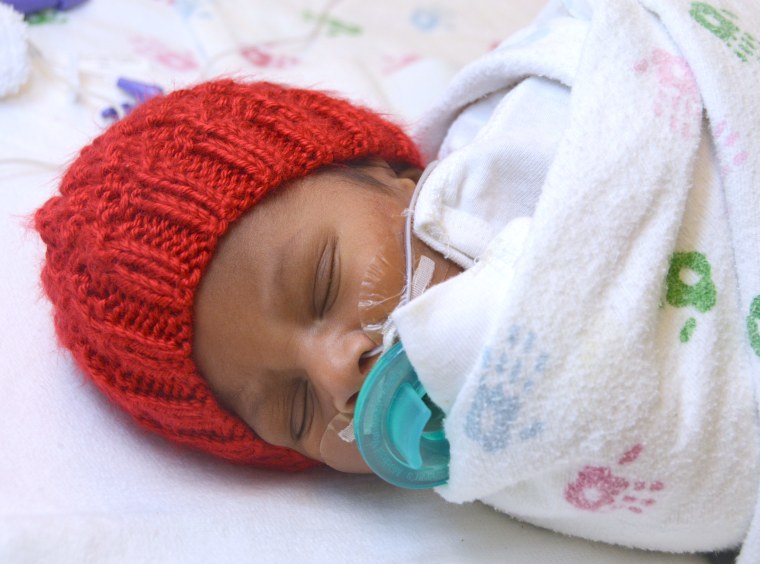 When Schullo and her team were passing out hats on the cardiac care floor of a local children's hospital last year, they let the parents know that other heart patients and family members knitted the caps. When one of the dads found out, he told them it felt like his family wasn't alone in this difficult journey.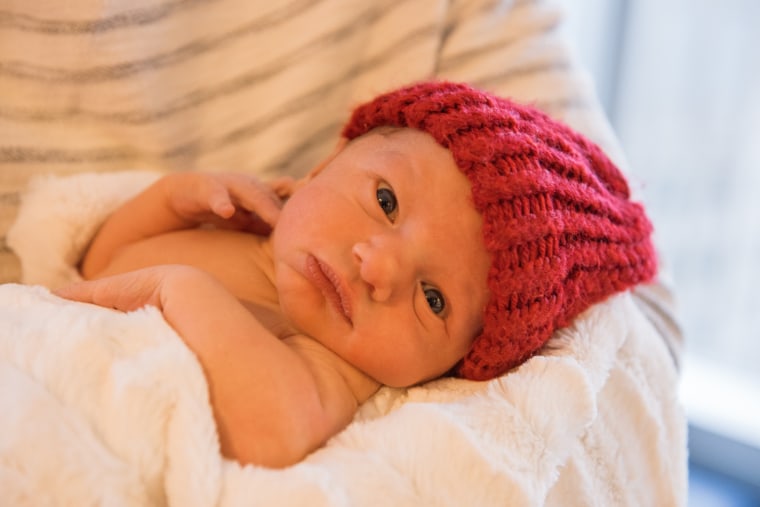 The project has expanded in a huge way since it started in 2014 in Chicago, when it collected 300 hats. Organizers are "thrilled" to have so many volunteers donating their knitting and crocheting skills.
If you'd like to volunteer or donate yarn for next year's effort, visit the project's website.
Here's a look at more February babies wearing tiny red hats for a good cause: