These are definitely steps in the right direction!
Fewer than two days after his surgery, Al Roker showed his adoring TODAY audience that he's already back on his feet and even walking (with a little help).
"I'm feeling great, thanks to this terrific team here," he said, acknowledging everyone at the Hospital for Special Surgery in New York City. "The only way to get out of here is when [my physical therapist] says I can walk."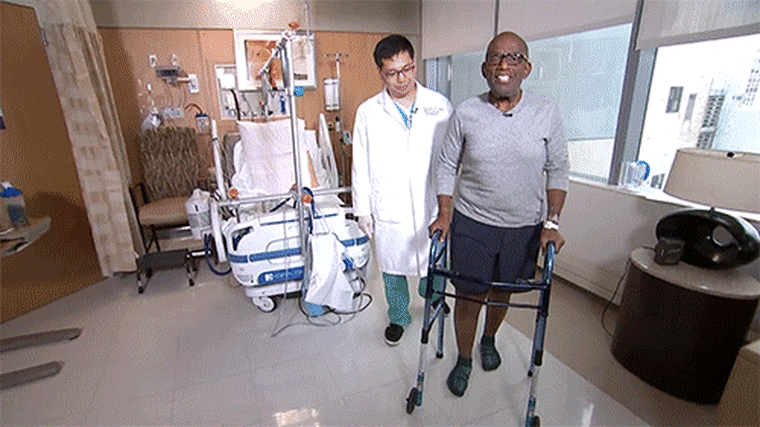 MORE: Al Roker checks in from the hospital after knee surgery
And there he was! Not exactly off and running, but moving impressively well.
But this was an all-too-familiar situation for Al, who had surgery 15 years ago on his left knee, which needed help after a car accident and battles with his weight. "Due to complications, I was in the hospital for 11 days," he reported. "And after some tough rehabilitation, back on the air after a month."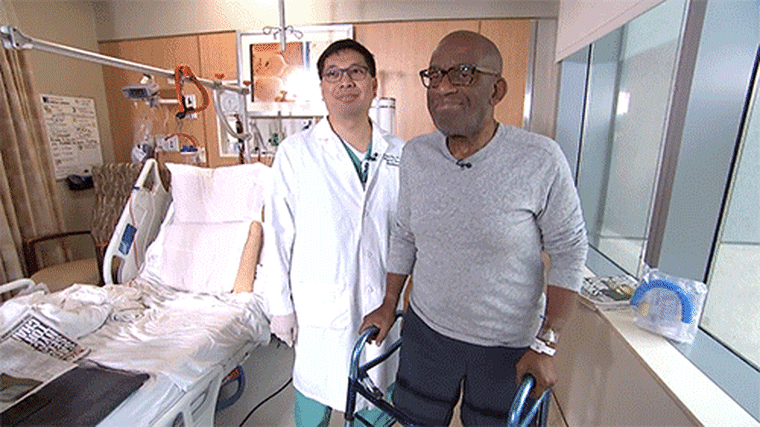 Having knee surgery isn't uncommon these days, noted Al's surgeon, Dr. David Mayman. "You're in a generation of people that have been told all their life, 'Stay active, stay fit, go to the gym, work out,' so people are wearing their joints out earlier," said Mayman.
Al was prepared for a difficult surgery on his right knee, but as it turns out, 15 years — and no complications — make a big difference. The procedure took just over an hour, and the next morning Al reported it was "tough getting out of bed." But while recovery will take some time, we're pretty sure we should be seeing him back before the end of the month!
MORE: Get better, Al! Roker set for knee surgery, away from TODAY for 2 weeks
Or maybe not: At one point Al (who can now use a cane for balance) slipped by saying he'd be back "May 24." Oops! Well, we know he's got a lot on his mind right now.
Keep on keeping on, Al! We're all rooting for you!
Follow Randee Dawn on Twitter.