If you've ever dreamed of eating a stack of pancakes as tall as you are in one sitting, well, now's your chance.
On Aug. 1, IHOP announced it would be celebrating its 65 years of flapjack-flipping existence by offering a number of exciting anniversary offers.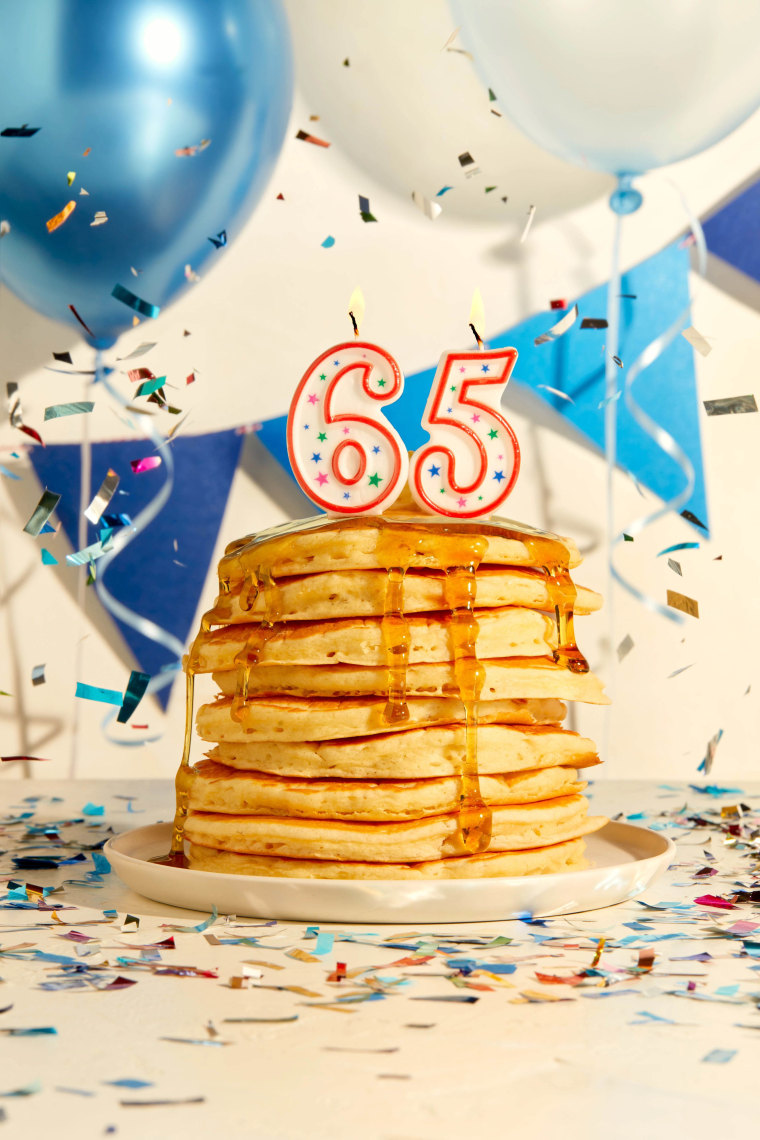 The range of deals, which are now available until Aug. 27, include a kids-eat-free deal, a special International Bank of Pancake (IHOP's rewards program) offer and more, including, of course, the pièce de résistance: all-you-can-eat pancakes for $5.
The news was first revealed on IHOP's social media channels on July 31 using a sentient syrup bottle to share the news.
In addition to the all-you-can-eat pancakes deal, which is dine-in only and available for a limited time at participating restaurants, there's a kids-eat-free (with adult entrée purchase) deal from 4 p.m until 10 p.m. every day. Also, delivery through IHOP's website, iPhone or Android app will be $0.65 in honor of its birthday. Lastly, folks who join the International Bank of Pancakes will get a free Pancake Combo after their first purchase.
A couple of quick caveats: In addition to the all-you-can-eat pancakes deal being dine-in only, it's not valid with the chain's 55+ menu, omelettes or kids menu items. The deal is valid per person, per order and includes Buttermilk Pancakes only.
IHOP is also celebrating its anniversary by tapping a celebrity that happens to be the same age: Kevin Bacon, who turned 65 on July 8. We see IHOP is trying to reduce their "Six Degrees of Kevin Bacon" to one degree, and we respect that.
According to IHOP, fans will be able to catch noted pancake lover Kevin Bacon on social media via TikTok as he shares how guests can get in on the chain's anniversary deals. Interested parties can follow along with on the brand's TikTok or by following the hashtag #Pancakes4Kevin.
"We are on a mission to serve more joy to our guests every day, and what better way to do that than by celebrating IHOP being a leader in breakfast for 65 years with our iconic pancakes at the center of it all," said Kieran Donahue, IHOP's chief marketing officer, in a press release. "This anniversary moment deserves a special guest, and we are thrilled to have Kevin Bacon join us as we deliver a dining experience filled with IHOP classic favorites and innovative new flavors all wrapped up in limited time value deals. Our 65th anniversary is a gift for everyone!"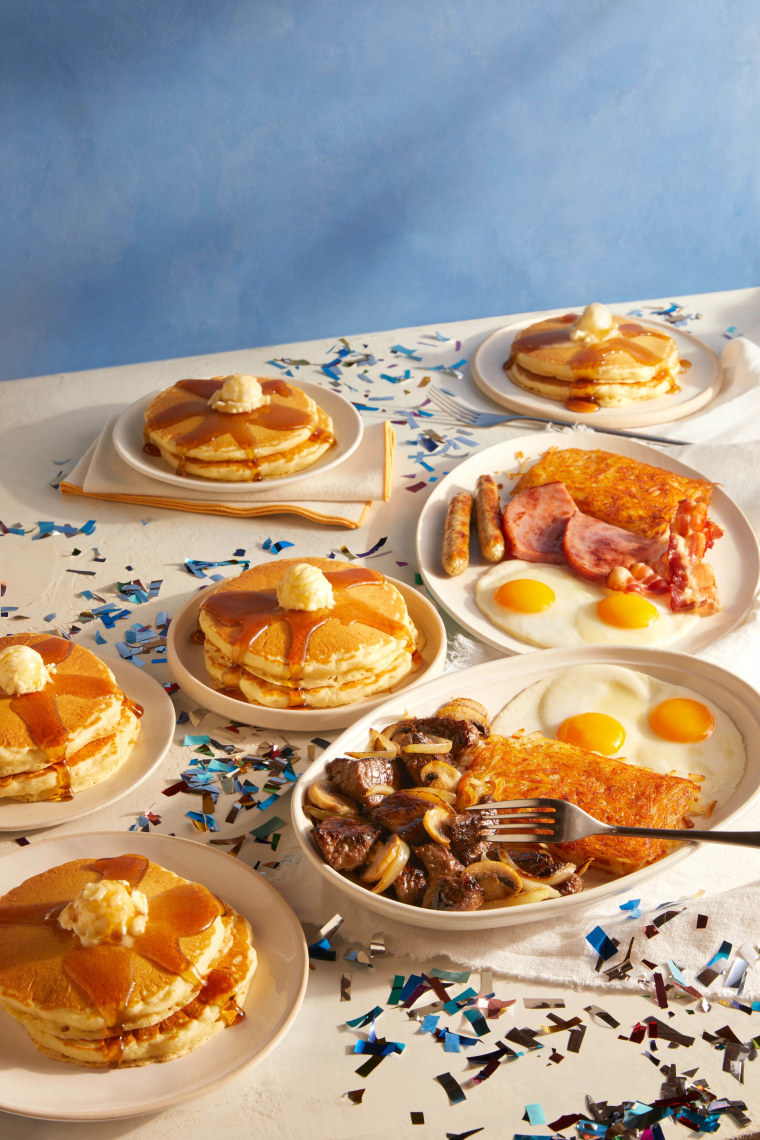 IHOP has been celebrating its 65th milestone all year with deals like these, including welcoming back the Rooty Tooty Fresh 'N Fruity Combo for a limited time, and more.
Last year, the chain offered the same all-you-can-eat deal, except at a tad more expensive $5.99. This year, you can save that 99 cents for yourself, and still have more pancakes than you can shake a fork at.