For Kevin Ford, the Burger King employee who went viral in 2022 for never missing a day of work after 27 years, the past year has been one of unimaginable highs and, yes, a few lows.
"People don't realize what I was going through when all this happened to me," Ford tells TODAY.com. He says he was in the middle of separating from his wife at the time. "We're divorced now. But I was devastated. For my whole life, really, I was either with my wife or my kids. So this is the first time I was ever alone."
Ford's life changed forever last year when, in June of 2022, a video posted on Reddit that showed him receiving a gift from management for his dedication to the job went viral.
The gift from HMSHost, the company from which Burger King hires, included a Starbucks reusable tumbler, a bag of Reese's candy, pens and two rolls of Lifesavers and other items. Ford, who expressed his gratitude in the video he originally posted on Instagram garnered quite the response online, with many feeling he deserved more.
The response to Ford's humility and grace in the now-viral video led his daughter Seryna to start a GoFundMe so that the 55-year-old could travel to see his grandkids. She set a simple goal of $200, but his story inspired thousands of people around the world to donate, far exceeding the initial goal.
At the time of Ford, Seryna and his grandchildren's emotional family reunion on TODAY that same month, the GoFundMe was at over $250,000. Actor David Spade also became one of the top donors, giving Ford $5,000, with many others donating $27 — one for each year of service.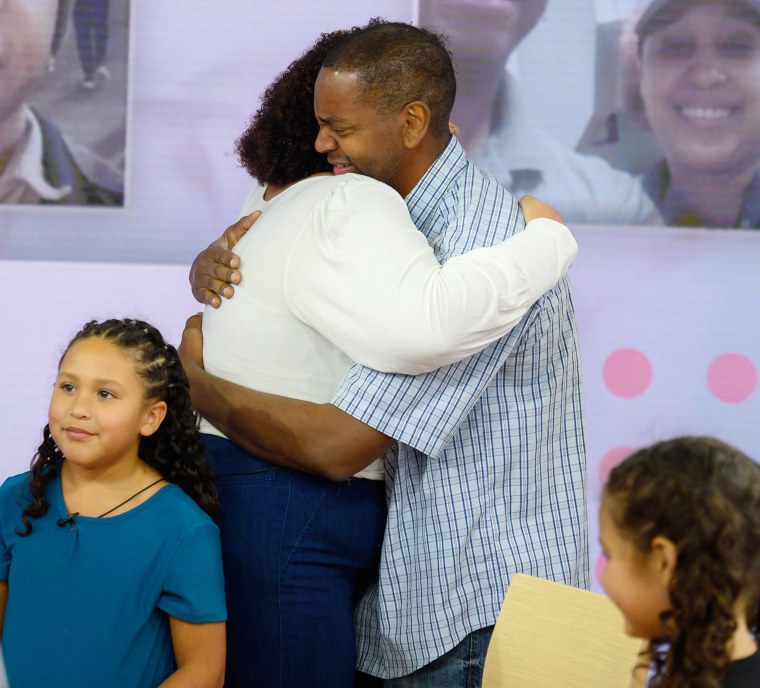 Ford says that to many folks' surprise, he spent the day with his family but flew back home to work right after being on national television.
"I went back to Vegas, got off the plane, I had clothes on my car and I went to work," Ford says. "I didn't want to miss that day of work."
And he says he still hasn't missed a shift to this day.
But his story doesn't end there. Moved by his story, people kept donating, and by the Christmas season, when TODAY's Joe Fryer caught up with him via video feed Dec. 28, 2022, the GoFundMe had hit $389,000. In addition to donating money, there were some who heard his story and gifted him with experiences.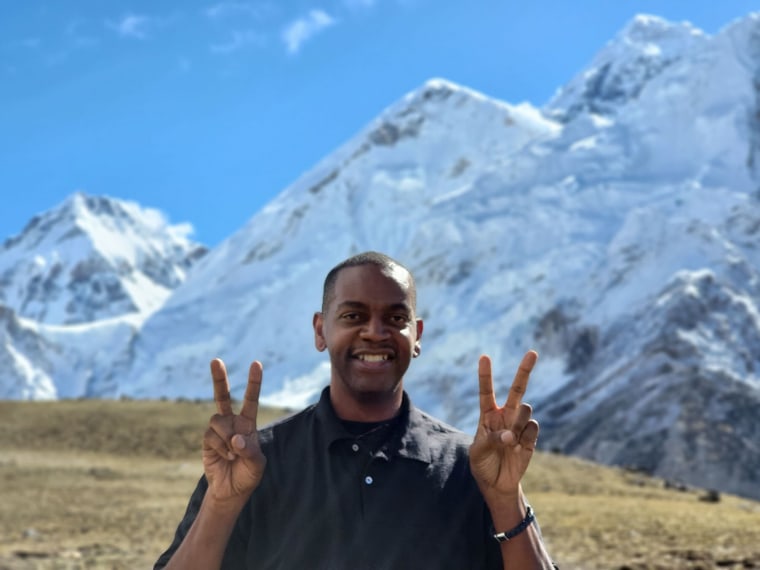 Abhit Pyakurel, founder of organization Gratitude Power, gifted Ford with a trip to Nepal, where he was able to see Mount Everest.
"I barely ever been on a plane before," Ford says of flying both to New York for his TODAY apperance and later flying for 20 hours to the South Asian country. He says both trips were a new experience and a dream come true. "When you go out on that mountain and you're in its presence, it changes you forever."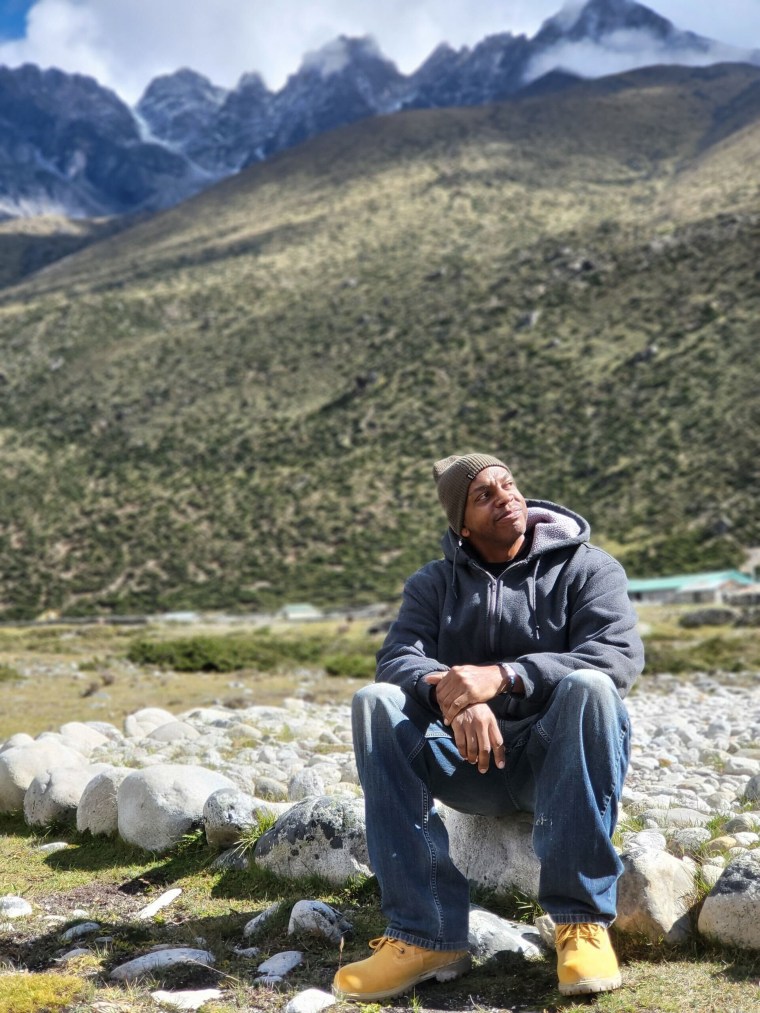 Now, nearly 14 months after the world first heard his story, his GoFundMe has reached a life-changing $422,000.
"I have four daughters and three grandkids, so I've given them some," Ford says. He says he gave Seryna a large portion to use for herself and her children. "She got herself a house. I ain't even got no house yet."
But he is, in fact, upgrading his life in various ways with the money he received. "I put most of it toward retirement and my future. You know, I never had money before — and so I really didn't have no money like this. But I had a dream car, and I bought that."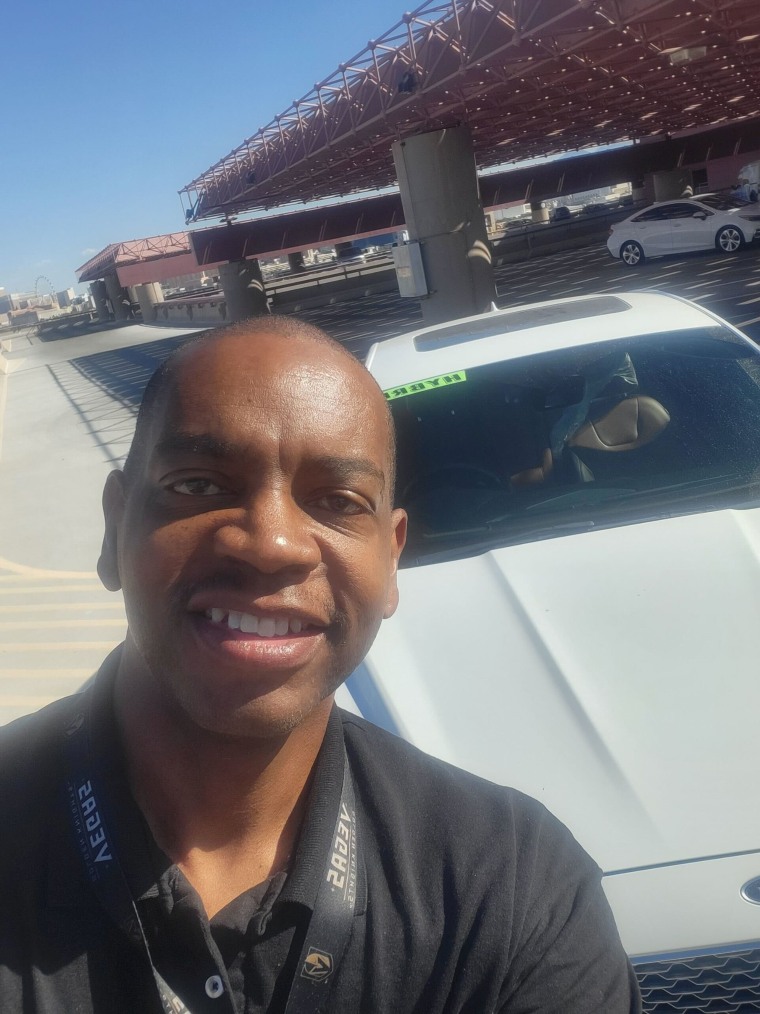 In the past year, the hardworking grandfather has spent time reflecting on why folks continue to show him love.
"There's a lot of ugly going on right now. There's a lot of tragedy with all the things that you see on the news daily, and I think for once people just want to be a part of something beautiful. And believe you me, this is so beautiful," Ford says. "I think they just see a hard working man or woman and they just want to contribute to something nice. They realize I'm out there like them, busting my butt at whatever I'm doing. America grinds."
And to those who assume he's taking the money and retiring to Florida, Ford says he still has some time before he considers that.
"A lot of comments assume that I'm retiring. They just say, 'Enjoy your retirement,'" Ford says with a chuckle. "I don't have plans on retiring yet!"