I always remember this dish because it was one of those dishes that [my mom] brought that her mother made.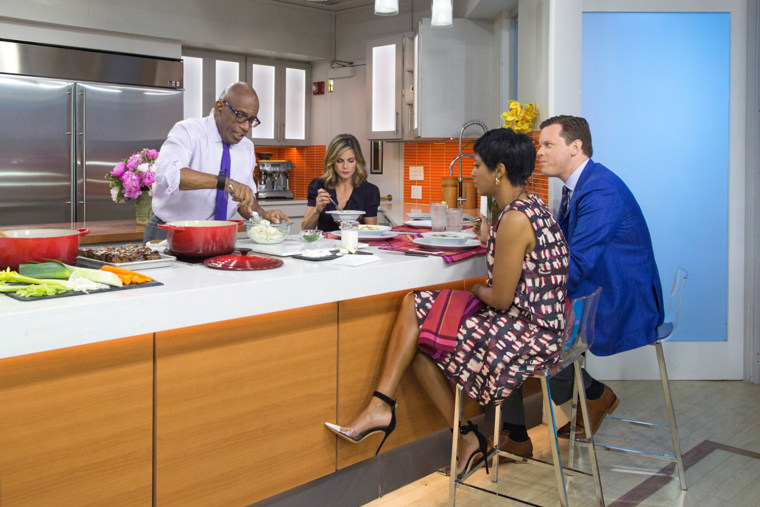 My mom was tiny, and for most of my childhood she weighed almost nothing and looking back on it, I realize why — because she never sat down to actually eat. She was always getting up and getting food and getting seconds for people. She was never sitting, eating. She was a wonderful loving person.
It's a big, heavy honkin' meal. The meat was good but the dumplings…we would try to sneak in and get extra dumplings… that's the best part, the dumpling absorbs the juice and the meat and the fat and it's just so very good.
And there's one added ingredient we like to put in as well, oh yes, a bottle of wine. Red. Hearty. Something that you'd use in hand-to-hand combat.
This is a stick to your ribs meal. But there's vegetables in there, there are vegetables, it's healthy, kinda. Mmm. Just like mommy used to make.