Chef Joel Gamoran cooks up two of his best kid-tested and approved recipes.
He prepares oven-fried shrimp coated with herbed breadcrumbs and a creamy, cheesy take on polenta that uses every part of the corn, even the cobs.
This recipe is super simple, plus it uses ingredients that normally get thrown away, including stale bread and parsley stems.
One of our kid judges, Michael, said, "I like it. I think the shrimp has a good texture, and the polenta, I've never tried it before but I think I'm gonna have it again."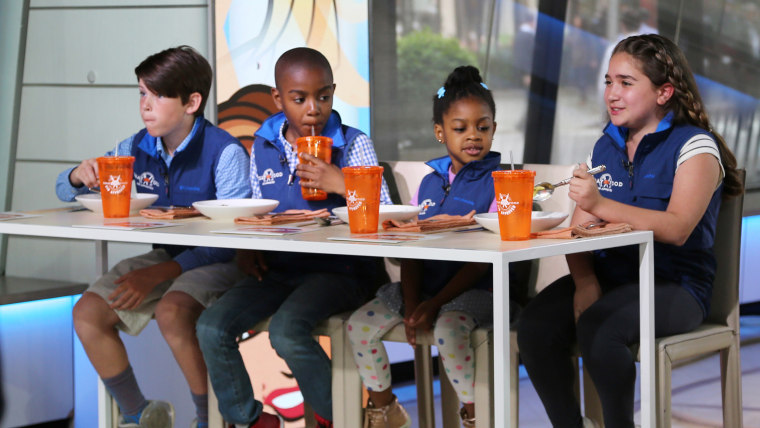 Siblings Samuel and Dylan both said they liked the shrimp and the polenta together in one bite better than each separately.
Olivia showed off her rather refined palate: "I like the shrimp because it's crispy, and the polenta's really sweet, which is good."
This creamy polenta uses every part of the corn from the kernels to the cob.
If you like those kid-friendly recipes, you should also try these: