People have dunking Oreos in milk since the beginning of, well, the Oreo. But now, the brand behind milk's favorite cookie wants fans of the sweet treat to get a little buzz with that signature cookies-and-cream flavor.
Thanks to International Delight, Oreo-flavored iced coffee is officially a thing.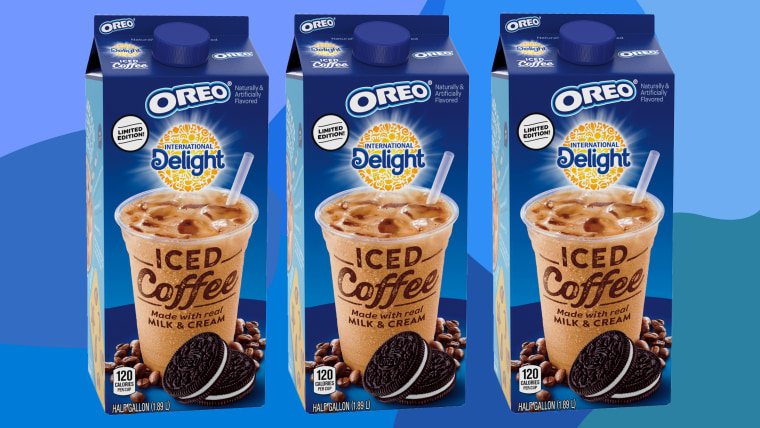 You don't even have to walk into a coffee shop to pick up the new brew.
The limited-edition Oreo Iced Coffee is now available at select Walmart stores across the country and retails for about $3.56 — that's less than one grande coffee at Starbucks! Currently, the iced coffee comes in half gallon containers. Of course, you could just crush up some cookies, add some half-and-half to your favorite cup of joe and let sit in the fridge for a bit, too.
So what's really in this drink?
It's made with milk, cream, plus natural and artificial flavors, a rep for International Delight told TODAY Food. For a sweet drink, the calorie count isn't that high: it rings in at 120 calories per cup. In comparison, a cup of plain 2 percent milk has 124 calories.
The Impulsive Buy, was among the first to break the news about the coffee on Instagram and then made a suggestion to the company.
"Okay, now that this is out of the way, perhaps it's time for an International Delight Oreo Coffee Creamer. I don't want to be shackled by the set amount of creamer in this iced coffee. I want to be free to add as much Oreo coffee creamer to my coffee or to just drink straight up Oreo coffee creamer. Give that to me, International Delight."
If you've ever drowned your coffee in one of International Delight's coffee creamers, then you probably understand what The Impulsive Buy is talking about. (Editor's note: I'm personally obsessed with the French vanilla creamer, which makes a cup of joe taste like coffee ice cream.)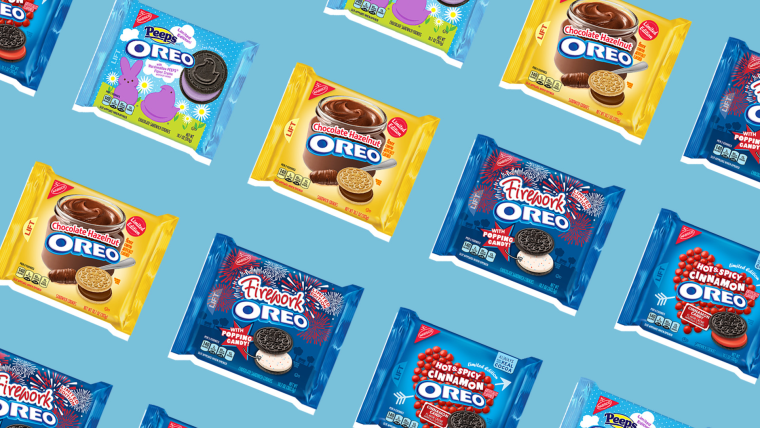 That dream will soon be made a reality. According to the company's hotline, an Oreo creamer is slated to come out on July 9.
Soon, anyone will be able to wake up to milk, cookies and coffee — hot or cold.