As the saying goes, not all heroes wear capes.
A Croissan'wich coupon crusader was essentially handed a big win in her battle against Burger King, after accusing the fast food chain of upcharging customers with their 2-for-1 Croissan'wich deal.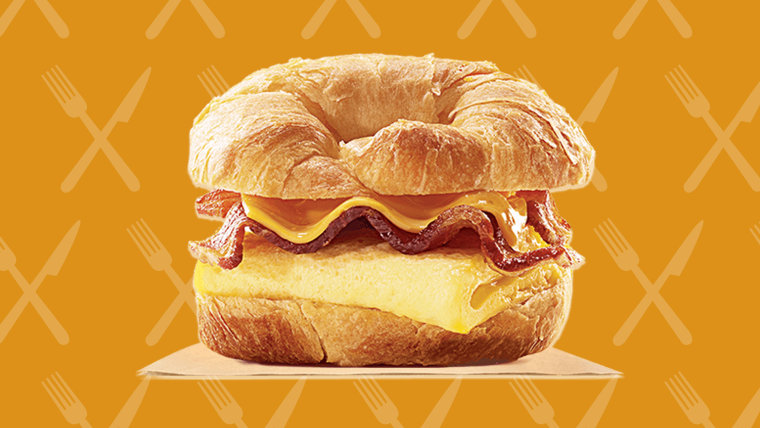 In May, Koleta Anderson of Upper Marlboro, Maryland hired an attorney to file a class-action suit against Burger King, alleging that the company was actually inflating prices when customers used a buy one get one free coupon to purchase the breakfast sandwiches.
While Burger King continues to deny any wrongdoing and the court did not rule that any party was right, a settlement has been reached in the case. And other customers can share in Anderson's triumph.
As part of the settlement, Burger King will pay $5, or provide $2 gift cards, to you if you "purchased two or more modified Croissan'wich breakfast sandwiches (without egg, cheese and/or a meat) from a Burger King restaurant, redeemed a BOGO coupon in connection with the purchase, and paid more than the amount that restaurant was charging at the time for a single, unmodified, higher-priced Croissan'wich you ordered" between Oct. 1, 2015 and May 19, 2017.
Anderson alleges she first noticed a problem in March, when she used a BOGO coupon and was charged $3.19 pre-tax for a sausage, egg and cheese Croissan'wich (and was given another sandwich "free" as part of the deal). But when she went back to buy a single Croissan'wich without a coupon, she was charged just $2.16 before tax.
Knowing that's not how BOGO coupons should work, Anderson decided to try this move at several other Burger Kings and found the same pattern. Her lawyer hired an investigator to check it out at additional Burger Kind locations, and even the Miami Herald tried the same move and confirmed there was a coupon conundrum.
If you think you're among those customers who overpaid (kudos if you can actually remember exactly what you've eaten over the last two years), you'll need to file a claim in order to receive the funds from the Whopper chain. You can go here to find a valid claim form, which you must file by Jan. 19, 2018.
Looks like you shouldn't mess with true lovers of breakfast sandwiches.