Our editors independently selected these items because we think you will enjoy them and might like them at these prices. If you purchase something through our links, we may earn a commission. Pricing and availability are accurate as of publish time. Learn more about Shop TODAY.
When faced with a pint of delicious ice cream, there are two options I always weigh: dig in like an animal with the first spoon I can find ... or attempt to have some dignity by scooping it into a bowl. Usually the former wins, but sometimes the ice cream is so frozen solid that I have to wait for it to melt anyway — but of course I want it immediately!
Thankfully, I discovered the ultimate ice cream scoop that can glide through the firmest of frozen desserts — as well as freezer burn — and create the most perfectly rounded orbs of ice cream in the process.
Zeroll 1012 Original Ice Cream Scoop with Unique Liquid Filled Heat Conductive Handle, $16 (usually $19), Amazon
Zeroll ice cream scoops are also available at Walmart for $21, Bed Bath & Beyond for $18 and Sur la Table for $20.
I first learned of the magic behind the Zeroll Original Ice Cream Scoop while reading "Jeni's Splendid Ice Creams at Home," written by ice cream artisan Jeni Britton Bauer in 2011. In the food world, Britton Bauer is the preeminent American ice cream expert and no one knows more about how to make ice cream, and serve it, than she does.
"Nothing beats a Zeroll scoop," she wrote.
Then, I saw that it had a 4.5-star rating on Amazon, so I had to try it for myself — and everyone was totally right! This thing rocks.
Here's why I think it's the best ice cream scoop:
1. It glides through any ice cream.
I think one Amazon user put it best by writing "this thing cuts a rock-hard block of ice cream like it was a warm knife through butter." She wasn't kidding! I've yet to find an ice cream that the scoop can't coerce into a pretty little ball.
"This is important because American ice cream is served colder and harder than other frozen desserts, so it's hard to scoop," Britton Bauer told TODAY Food. "I call this style America hard-body ice cream."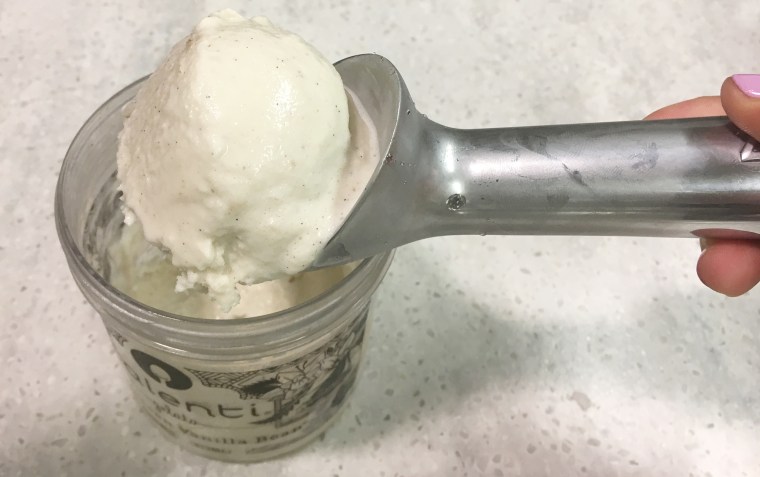 2. There's voodoo magic in the handle.
OK, not really. But "the handle is filled with a liquid that transfers heat from your hand to the aluminum scoop, which cleanly releases the ice cream from the metal and melts just the right amount of ice cream to create glide when you scoop," Britton Bauer said.
3. It creates perfect balls of ice cream.
Serving ice cream to friends and family is super easy thanks to this handy tool that rolls up picture-perfect spheres. I use the 1012 model at home, but there are six different models of the Zeroll scoop and each one creates different sized balls of ice cream.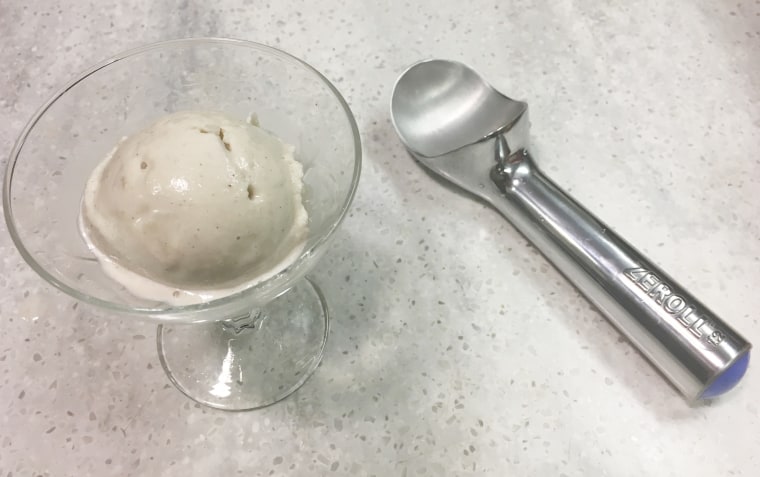 4. You don't have to dip it in hot water.
The scoop releases the balls without the need for any warm water. Here's a cute fun fact: "It's actually not called a scooper in the ice cream biz ... it's officially a baller," Britton Bauer told TODAY Food.
5. No other scooper compares.
It's been seven years since Britton Bauer first declared her love for the scoop and she's still such a big fan that she continues to use them in all of her ice cream shops. "It's the best scooper, by far," she said. "In my experience, a disher, the scoop with a lever and spring, doesn't work well for ice cream."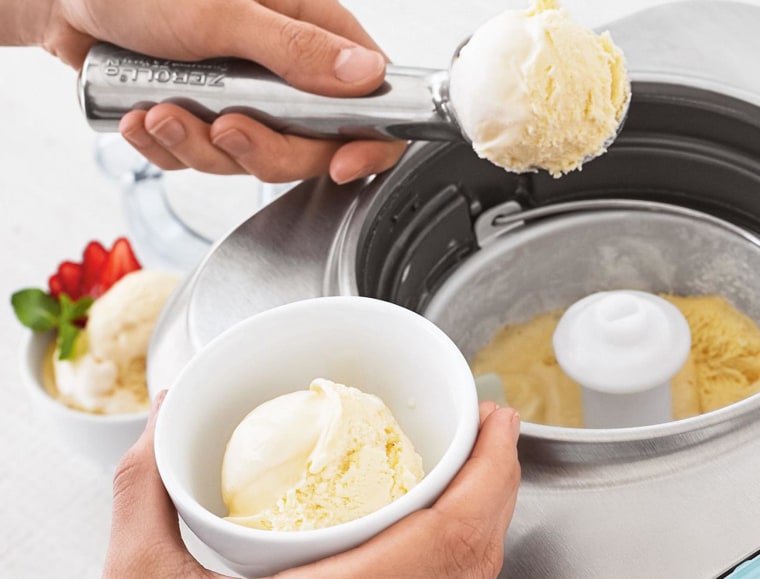 6. It's a true work of art. Yes, really.
"It was designed in Ohio and it's on permanent display at the Museum of Modern Art in New York City because it's an important piece of mid-century American design," Britton Bauer said.
Now, all you need is one of your favorite pints!