It's about to get even easier for a generation of pampered of avocado lovers to enjoy a delicious piece of creamy avocado toast.
A British company has just started selling avocados without pits as a way to reduce the risk of people slicing themselves while trying to cut open the fruit. In case you were wondering, doctors say "avocado hand" (as this hazard is labeled) is real — and they're seeing more and more cases as the fruit's popularity continues to rise!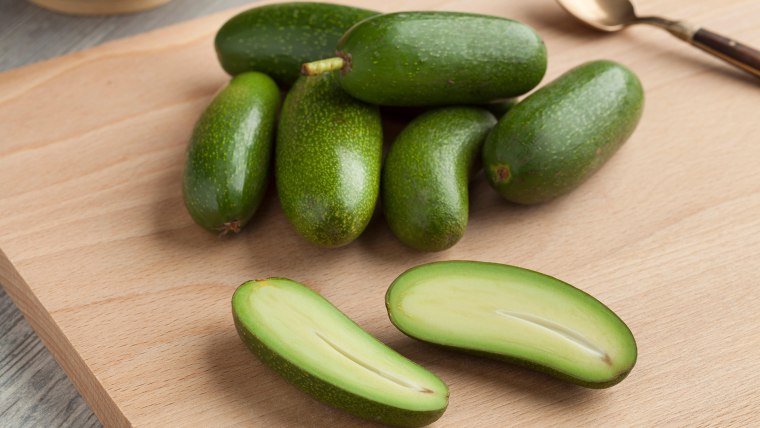 But avocado toast and guacamole-loving Americans shouldn't get too excited just yet: The seedless fruits are only available across the pond through U.K. retailer Marks & Spencer (M&S). The "cocktail avocado," as the chain is calling it, is smaller and more elongated than traditional versions available in the U.S. like Hass, and they usually measure just 2 to 3 inches in length. In another incredible innovation, the skin of this avocado is smooth and you can actually eat it.
"This amazing fruit has been on our radar for a couple of years and we're very excited to have finally been able to get hold of some for our customers to try," M&S food technology specialist Charlotte Curtis said in a statement.
The seedless avocados are the result of an unpollinated avocado blossom that develops without a seed. The fruit is grown in Spain and available only during December, when they are usually sent to food markets in Paris — but M&S was able to obtain a limited supply this year for select stores.
"So make sure you get them while you can," Curtis said. "They're perfect for snacking and lunch boxes as they can be eaten whole but can also be used for a beautiful garnish or in a salad.
"My top tip is to try them deep fried," she added.
You might expect such a novelty to be pricey but M&S stores are selling packs of its cocktail avocados for roughly $2.50 each.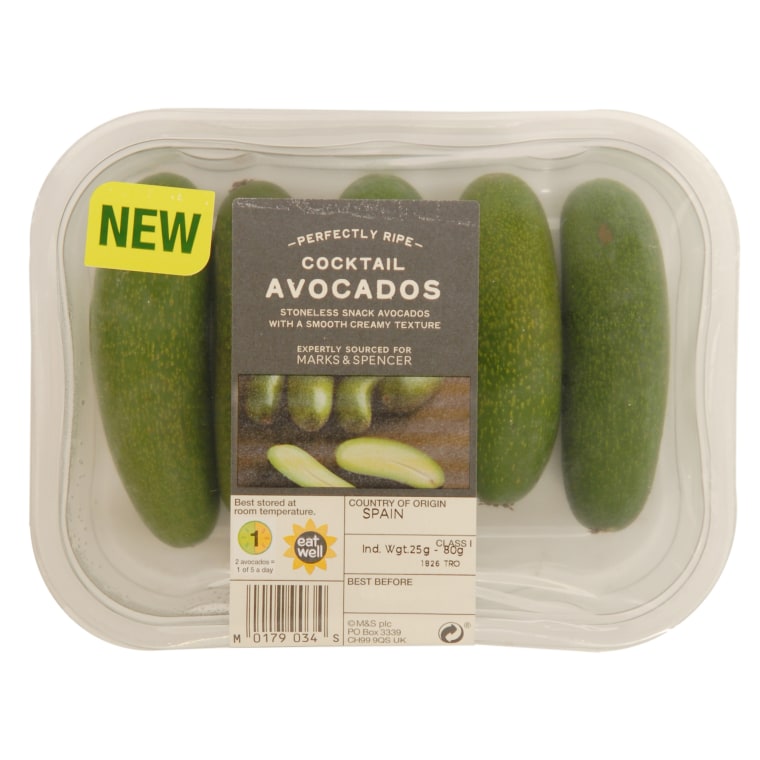 No word on when, or if, the cool-looking avocado will ever make its way to the U.S. where Americans are just as obsessed with the fruit. Avocado toast has become a brunch-menu essential and photos of "avocado lattes" (yes, people were really serving coffee in avocado skins) blew up social media earlier this year.
Small, seedless avocados might be fun to eat but earlier this month, a woman in Hawaii made headlines after she spotted what may have been the biggest avocado ever while out on a walk.
Pamela Wang is now waiting to hear back from Guinness World Records to find out if her 5-pound fruit is the world's largest.