With Super Bowl Sunday fast approaching (aka one of the year's biggest food holidays), it's a good time to brush up on your avocado-cutting skills before preparing any large tubs of dip.
During the 3rd hour of TODAY this week, TODAY senior food stylist Ashely Holt showed Al Roker, Sheinelle Jones and Craig Melvin the proper way to cut an avocado open. Holt demonstrated how some careful knife work and safe spooning will ensure that your game day is filled with guacamole — and not any last-minute visits to the emergency room.
Since avocado consumption has steadily increased over the past decade, avocado-related injuries are on the rise, according to the New York Times. No one authority currently keeps stats on injuries by ingredient, but many medical professionals are anecdotally noticing an increase in incidents involving the beloved green fruit.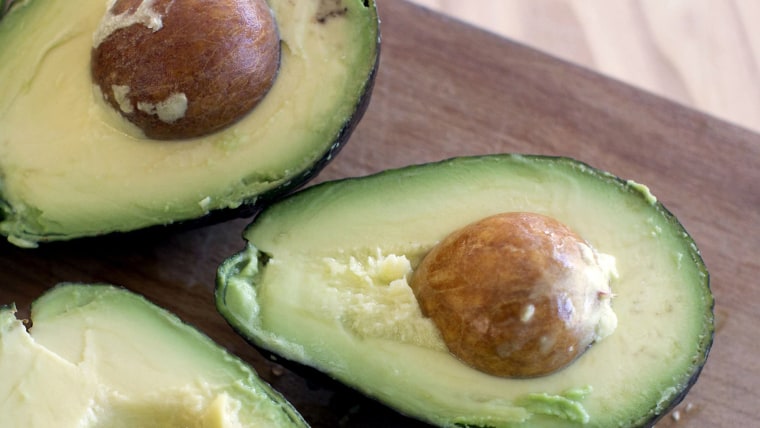 Today, Americans eat more than 4 billion avocados a year. That's a steep climb from the roughly 1 billion consumed back in 2000. From coast to coast, people simply just can't get enough guacamole and avocado toast.
NBC News medical correspondent Dr. John Torres, an emergency room physician, told TODAY Food that while he does see avocado-related injuries, he personally has not seen a big upswing recently. But, he added, they can be really bad when they do happen.
"Most come about when someone is preparing guacamole, and [the cuts] can be deep," Torres said. "Avocado-related injuries are more common than most people think, and the resulting lacerations to the hand can be nerve-damaging."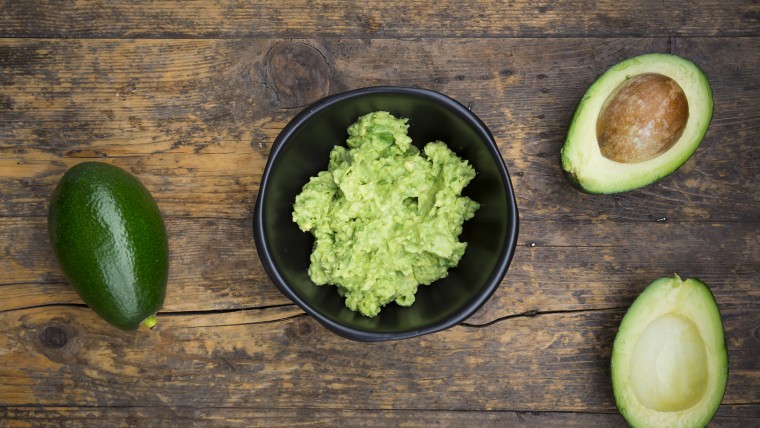 So how can you safely prepare avocados with their odd shapes and tough skins? Here is Holt's fully vetted method for cutting an avocado:
1. Put a dish towel under your cutting board. Or use something similar, like a wet paper towel, to prevent any slipping.
2. Lay the avocado on its side. Make sure you're using a ripe avocado, it will be softer. If the avocado is super firm, try one of these tips to ripen is faster. Also, don't forget to wash your avocado first.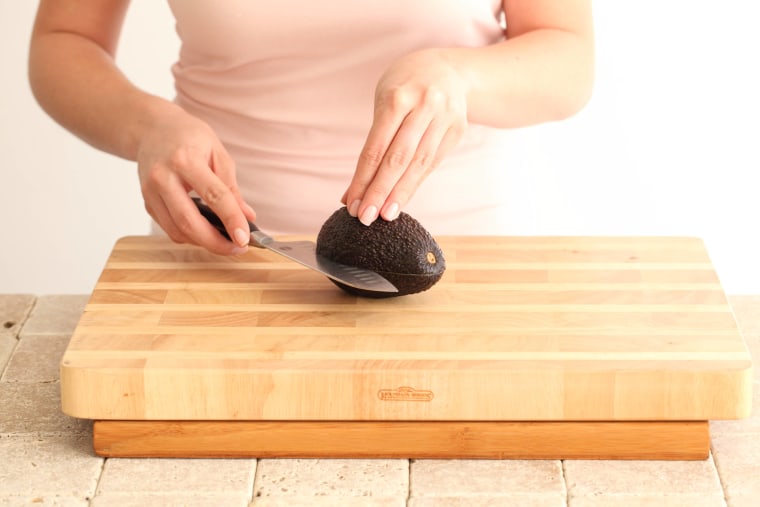 3. Hold the avocado securely with one hand on top. Keep those fingers out the way.
4. Slowly but deliberately cut lengthwise around the seed. Use your other hand to slice it all the way around the seed, starting at the narrower end. Rotate the fruit around to get the other side. Ensure both sides are fully separated before moving on.
5. Twist and rotate. Use a big spoon to scoop out the seed and, depending on what you're making, you can scoop out the flesh with a spoon or use a knife to chunk it up then scoop out the chunks.
Alternatively, there is another technique for removing the pit — and no, it's not using a knife to hack it out, which is a "common mistake" and "isn't the safest way," a spokesperson for the California Avocado Commission told TODAY Food.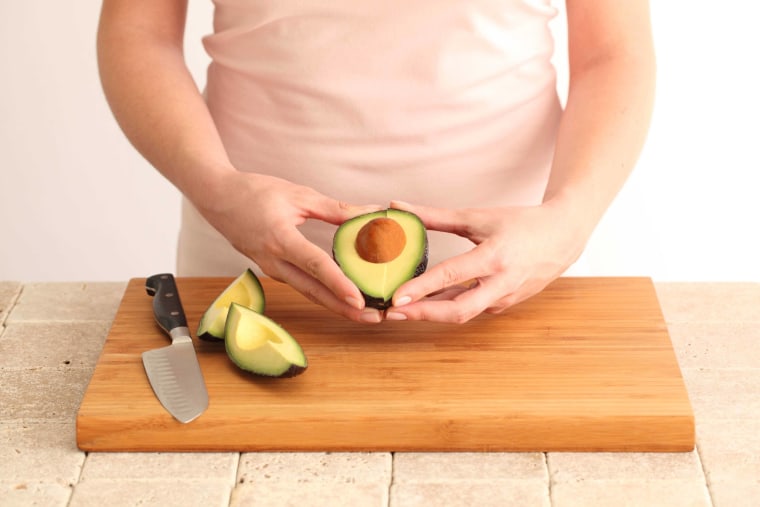 After slicing the avocado in half, rotate it on its side 90 degrees and slice it in half again, creating four quarters.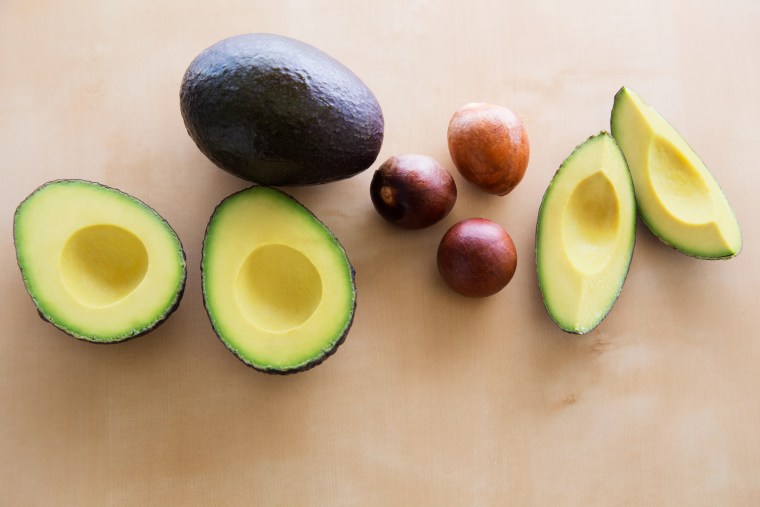 This method also makes it pretty easy to just peel off the skin. If you just scoop the avocado out of its shell, you may be leaving some extra delicious green flesh behind.
Now, of course, there's a totally different way to avoid avocado hand altogether this year.
In honor of Super Bowl Sunday, Wholly Guacamole will be giving 54 guac-loving fans ready-made guacamole for a year. The contest is being called "Avocado Hand Insurance," because, well, you might need it. Wholly Guacamole will announce the winners on or around Feb. 4 by direct message via Twitter.
To enter the sweepstakes, fans just have retweet the brand's post about avocado hand before Monday, Feb. 3.