Spring is only a few weeks away, ladies!
The warmer weather can be great motivation for getting in shape and according to the latest trend, that includes our faces, too.
That's right, there are workout routines and products that claim to tone your facial muscles. According to some dermatologists, like Dr. Doris Day, it's worth incorporating into your routine.
"Face massage and muscle stimulation through face exercise is beneficial and has [an] impact on the aging process or overall appearance of the skin," Day explained. "When you make a facial expression, positive or negative, your emotion follows that expression. A lot of people have poor 'facial posture,' like frowning, puckered lips, furrowed brows, etc."
So, would you try it?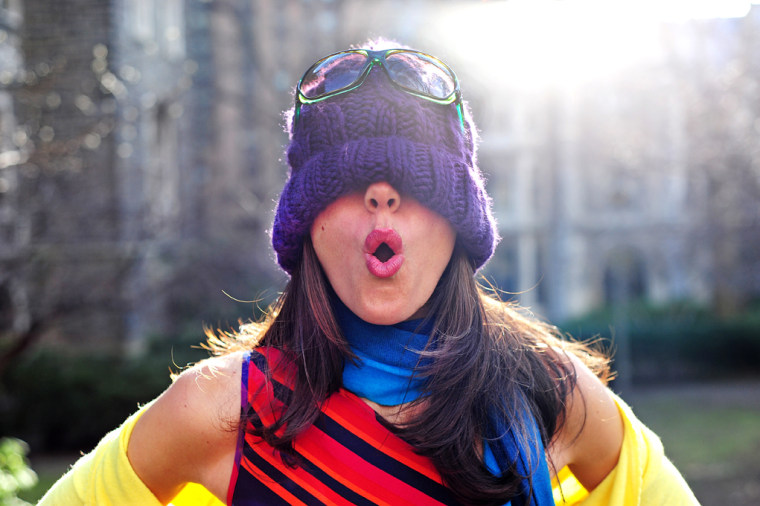 Face Love Fitness has developed a series of facial exercises to improve circulation, skin firmness and tone, according to its site, which recommends these specific moves for certain ages:
If you're in your 20s, try this to get started:
1. Create a resistance platform under your chin by putting hands together in a flat fist. Squeeze every muscle in your face, squint eyes, pucker lips and tuck chin to chest while platform provides resistance. It's helpful to keep arms and elbows tucked. Hold for five counts.
2. Alternate with the opposite exercise by opening widely. Release platform, lift eyes up, eyebrows up, mouth wide open and chin slightly lifted. Hold for five counts.
3. Repeat both exercises, alternating each for 3-5 sets.
RELATED: The biggest skin-care dilemmas women face in their 20s — and how to fix them
For girls in their 30s, try this simple lip exercise that can plump your pucker and address those fine lines:
1. Place index finger vertically on lips, pucker lips with maximum effort and hold for five counts.
2. Next, open mouth as wide as possible while turning lips inward wrapping around teeth. Hold for five counts.
3. Repeat both exercises, alternating 3-5 sets.
Hey you forty-somethings, this exercise is designed to lift your face by strengthening weakened muscles around your eyes:
1. Place pads of fingers just under eyebrows pushing up firmly.
2. Open eyes and attempt to squint, closing only halfway with tension. Hold for five counts.
3. Repeat 3-5 times.
RELATED: 7 skin care myths that need 'clearing up'
Now, let's add a few products into the mix.
For your face:
First, for any of these products to actually seep in and do their jobs, we have to exfoliate! "Exfoliation is the single most important daily treatment for more beautiful, glowing, younger and healthier looking skin," said Dr. Neal Schultz, dermatologist and host of DermTV.com, who added that moisturizing is key.
Here are a few great products to try.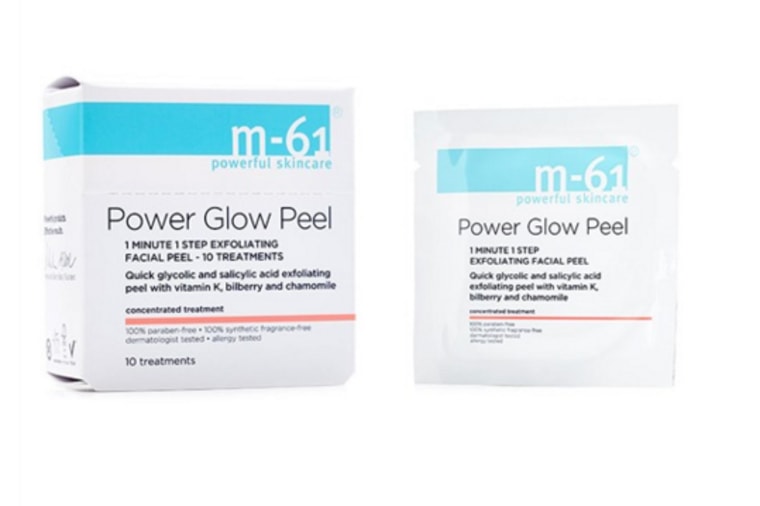 M-61 Power Glow Peel, $28.00, Bluemercury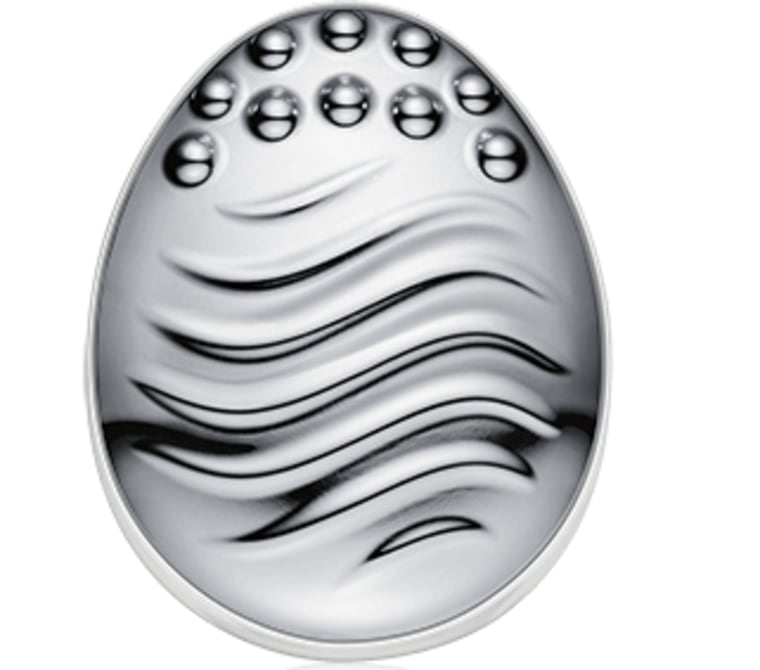 Sonic System Massaging Treatment Applicator, $35.00, CLINIQUE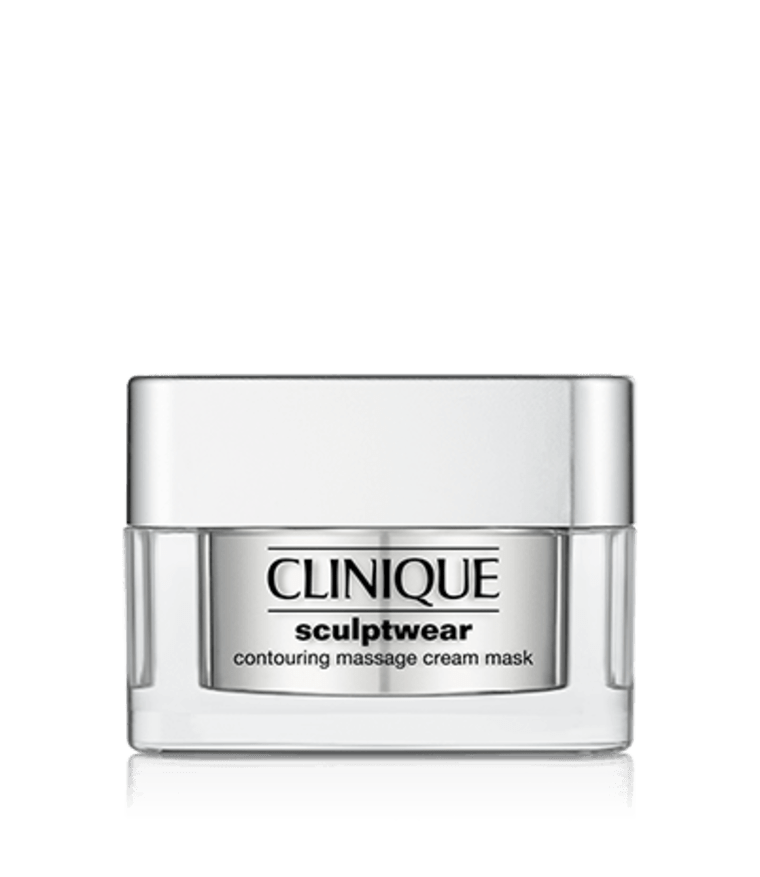 Sculptwear Contouring Massage Cream Mask, $44.50, CLINIQUE
For your neck and chest:
"It's important to give the décolletage just as much attention as you would your face," said NYC-based dermatologist Dr. Dhaval Bhanusali. "First, use a gentle exfoliating cleanser on the area. If you're using one on your face, you can simply extend it all the way down to your neck and upper chest area. By doing this, you are removing a layer of dead skin and prepping your skin to absorb active ingredients quickly."
Finish it off with an anti-aging cream — even better if it's specifically formulated for your neck and chest area!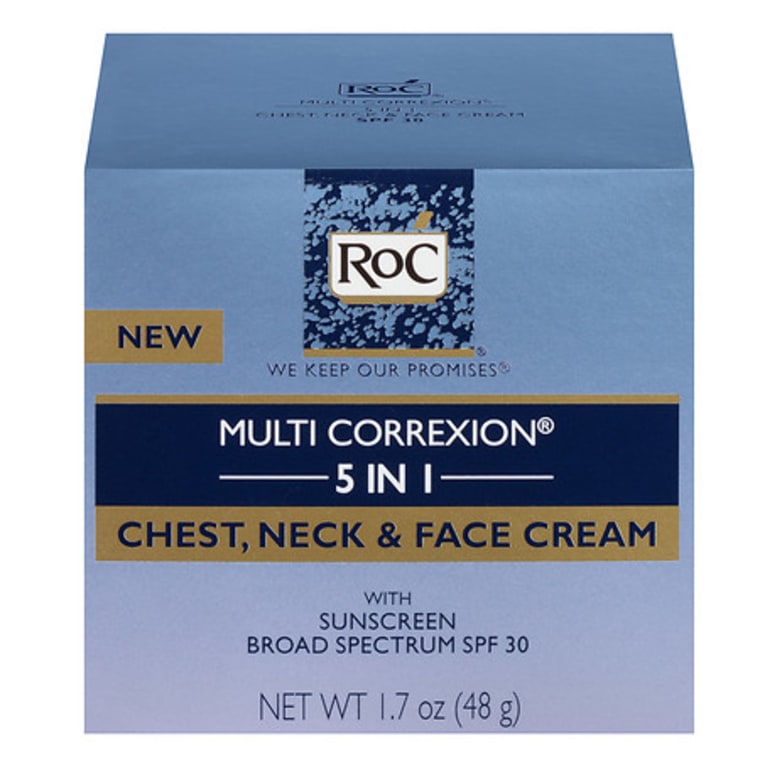 RoC Multi Correxion 5 in 1 Chest, Neck & Face Cream with SPF 30, $27.99, Walgreens
RELATED: TODAY investigates the movement natural makeup and skincare products
For your eyes:
And you can't forget about the eye area. As a quick and easy fix for fine lines, Dr. Schultz suggests something almost everyone already has in their medicine cabinets: Vaseline! It's inexpensive and effective for a temporary fix for fine lines, he said.
"Rubbing the eye area firmly for five minutes with Vaseline (or any lubricant) temporarily takes away fine lines for a few hours," he explained. Sounds like a perfect trick before a special night out!
For another option, try this tropical-smelling eye balm from Yes to Coconut.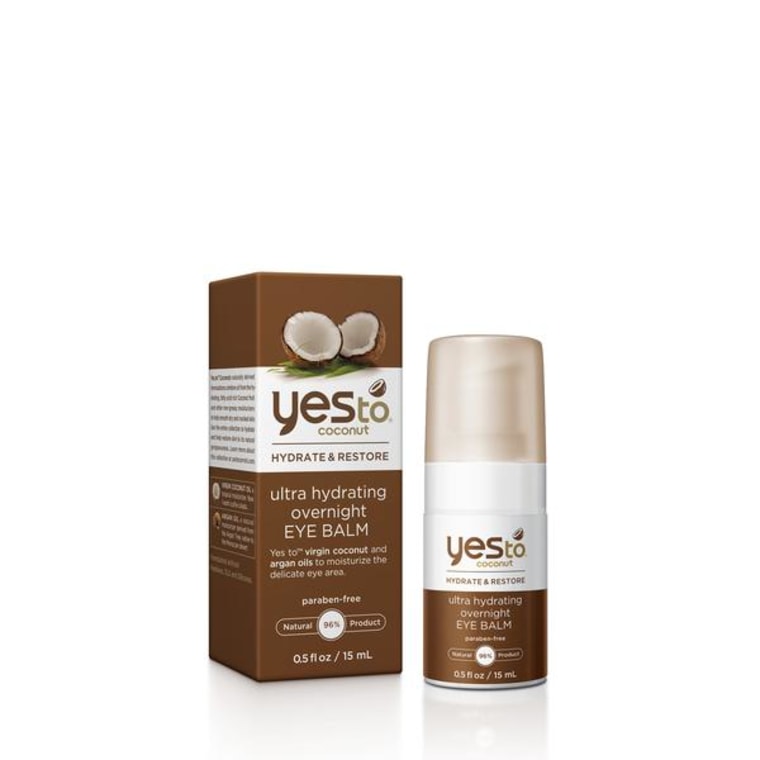 Yes to Coconut Ultra Hydrating Overnight Eye Balm, $15.99, Yes to
Phew, what a workout.
Christine Bibbo Herr is the fashion, beauty and fitness expert behind nycpretty.com.