I've always wanted to be Rapunzel. Not the part about being rescued by a handsome prince, I just really wanted her impossibly long hair.
However, nature hasn't been kind to me in that regard. Month after month, year after year, I'd wait for my hair to grow long. It simply never did, even though I've been religious about using luxurious hair products and taking my daily biotin supplement. OK, I do have to take some responsibility for destroying my locks with a barrage of chemical treatments. Eventually, I had to face the fact that I would never become a fairy-tale princess.
The struggle's been real.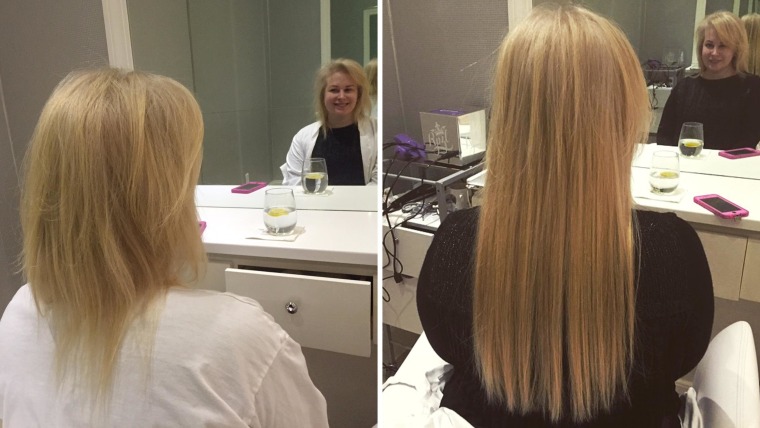 A few years ago, I started to hear whispers of a new solution: hair extensions. But as much as I wanted to test them out, they were always prohibitively expensive. As a starving writer, it's hard to reconcile the choice between great hair and the ability to buy dinner. (Not that I haven't favored my locks once or twice, mind you.)
Enter RPZL, an express extensions salon and blowout bar that opened its first location in New York City earlier this month. Much like how Drybar made walk-in blowouts affordable and accessible, RPZL is the first salon offering easy, same-day extensions. Normally, customers need to come in for a consultation, order their hair, and come back a week or so later for the actual application.
"We have the hair on demand so no more going to salon and coming back a few days after to get your hair done," said RPZL senior stylist Azzy Parsiani.
I was immediately attracted to the idea of instant gratification, but also the fact that the technicians don't use heat during the application. The extensions are applied with a tool that looks sort of like the purple glue gun used for arts & crafts projects. Instead of those long waxy sticks, however, the guns contain keratin glue applied via ultrasound, which helps maintain the integrity of the hair. Everyone has heard scary stories about friends who had nightmare experiences, but this process ensures no burning, no breakage, no mess and no fuss. Perfect for me since I absolutely didn't want to damage my hair any further!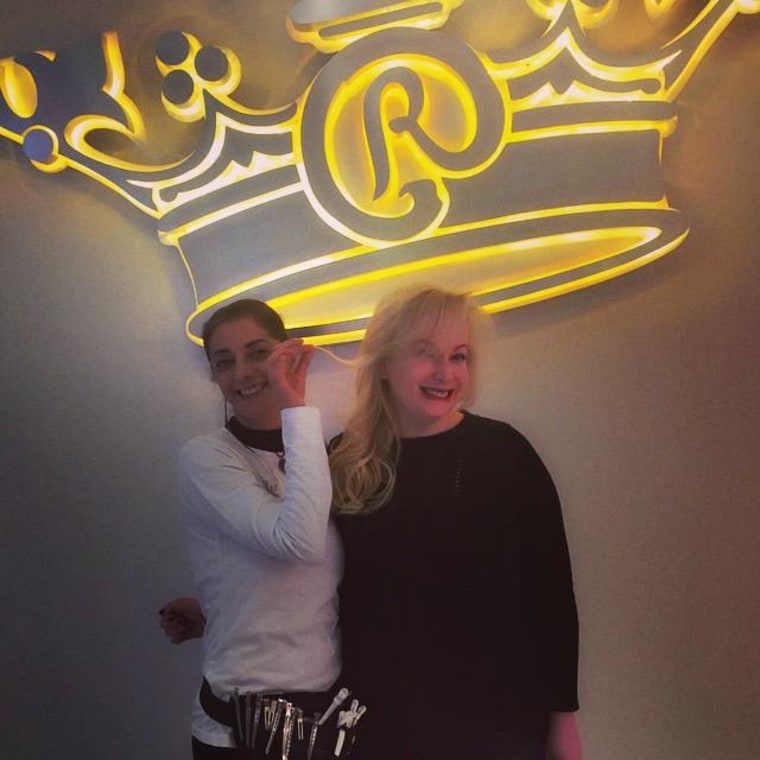 RPZL is able to offer these instant locks because they've cut out the middle man by making their own extensions. They don't have to buy it from a distributor (which keeps costs down) and they have every shade on the planet available any time you walk in. For someone with my typically hard-to-match complexion, it's a dream come true.
"I've had a few clients who were so happy that they can finally afford having extensions for the first time," said Parsiani. "One of them was in tears when she left. She never thought she could look like this in the past!"
As for the cost—it's still not cheap. The casual extensions pursuer can try clip-ins for $250, while tape-in extensions (which last around six weeks) are $350. I opted for the keratin bond extensions that start at $550 depending on if you get a full or half head, and last around four months. While that may sound expensive, I've done the research in my Rapunzel-hair pursuit; the prices at RPZL are a fraction of what you'll find anywhere else in the city, plus the added convenience and awesome results.
The best extensions don't look like extensions, they look like you were born with gorgeous hair. Parsiani matched my own color (no easy feat) with a blend of three warm shades of blonde. In the end, I looked like I had gotten beautiful highlights without getting any color at all.
(Note: Color isn't actually an option. RPZL only does extensions and blowouts—that's why they are so good at them!)
Best of all, I've been getting compliments all day and I can still totally afford dinner. Even if my prince comes, it won't be him who rescued me—it'll be my new extensions!