There's nothing quite like discovering one of your everyday (read: overlooked) essentials can go on double-duty to solve another issue.
That's why we almost lost it when we learned through Reddit that something as basic as a Tide laundry detergent bottle cap will work as a glorified makeup brush cleaner.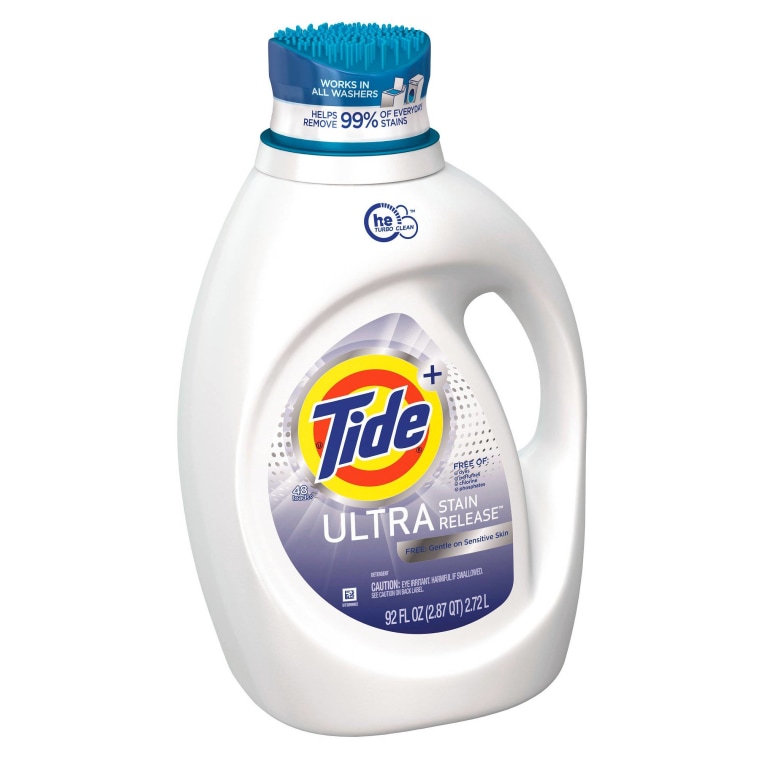 User alixehd posted to the Makeup Addiction forum to brag about the multitasking purchase, as first reported by Refinery29. The cap was developed to break up fabric stains, but those textured bristles are quite similar to what you'd find on a silicone brush-cleansing mat.
"If anyone is like me (not willing to shell out for an overpriced soft plastic item and unmotivated to DIY), this is a cool purchase as everybody should eventually purchase laundry soap, I cleaned my brushes by softly rubbing them on the textured surface and it worked like a dream," the Reddit user wrote.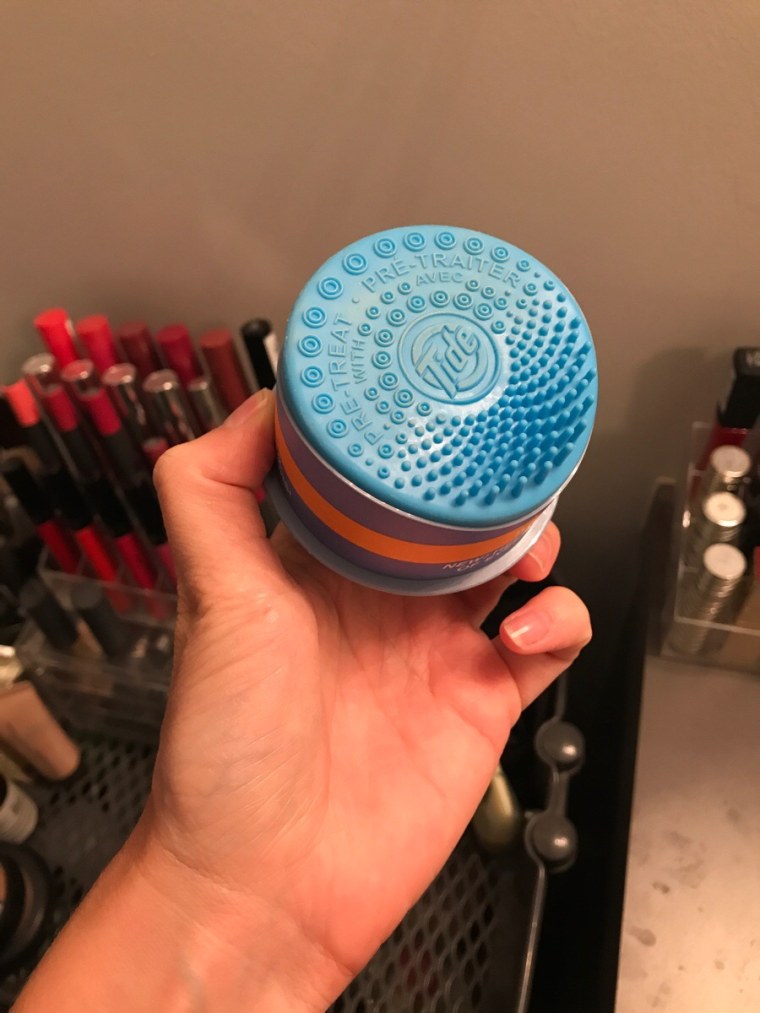 Was Tide onto something long before some of the biggest beauty brands? All we know is that you can scoop up a bottle of double-duty Tide for around $13, while designer silicon mats typically ring in at$15 or higher. And that's not including the detergent or the sturdy grip the cleansing cap provides. Clean makeup brushes + clean clothes for half the price = a beauty lover's dream.
Hot tip: TODAY Style reached out to Tide and the brand confirmed that they'll be transitioning the brush caps from the Tide Ultra Stain Release, replacing them with regular caps — so move fast. "If customers are still interested in receiving the pre-treat cap, they can call customer service and they have a few available in the meantime," a rep shared.