The 1995 movie Clueless is full of unforgettable scenes, but there's one that often stands out in minds (now that slip dresses and '90s fashion is back in such a big way). It's the moment when Cher descends the staircase to meet her date, Christian, who is talking with her dad.
"What the hell is that?" her dad says, upon seeing her barely-there outfit.
"A dress!"
"Says who?"
"Calvin Klein!"
RELATED: Shop it now! 30 fall coats as sleek as they are cozy
The dress in question is a simple white mini dress with spaghetti straps, not unlike the myriad of similarly unfussy, streamlined slip dresses we're craving right now. Over the course of about a year, slip dresses have become ubiquitous — they come in virtually every color and print you could think of — and at every price point, too.
We know what you're thinking: Slip dresses are so summery, why should I buy one now? Well, by layering a T-shirt or bodysuit underneath and a cardigan on top, you'll be ready (and incredibly on-trend) for the season. Worn with timeless black pumps and some fun jewelry, a silk slip dress can become your go-to for upcoming holiday parties.
Below, shop 23 stylish slip dresses you'll wear all year long.
RELATED: The 1 thing you need to make your old handbag look new again
Mini
The mini slip dress is both a sassy going out choice for evening (with block heels and a choker, if you want to go full Cher Horowitz) and a funky layering piece for daytime (with tights, ankle boots and a menswear-inspired cardigan). We've found an option for everyone: from cozy velvet choices to shimmery metallic fabrics, floral prints and even some picture-perfect plaid.
1. Ten Sixty Sherman Floral Slip Dress, $46, Nordstrom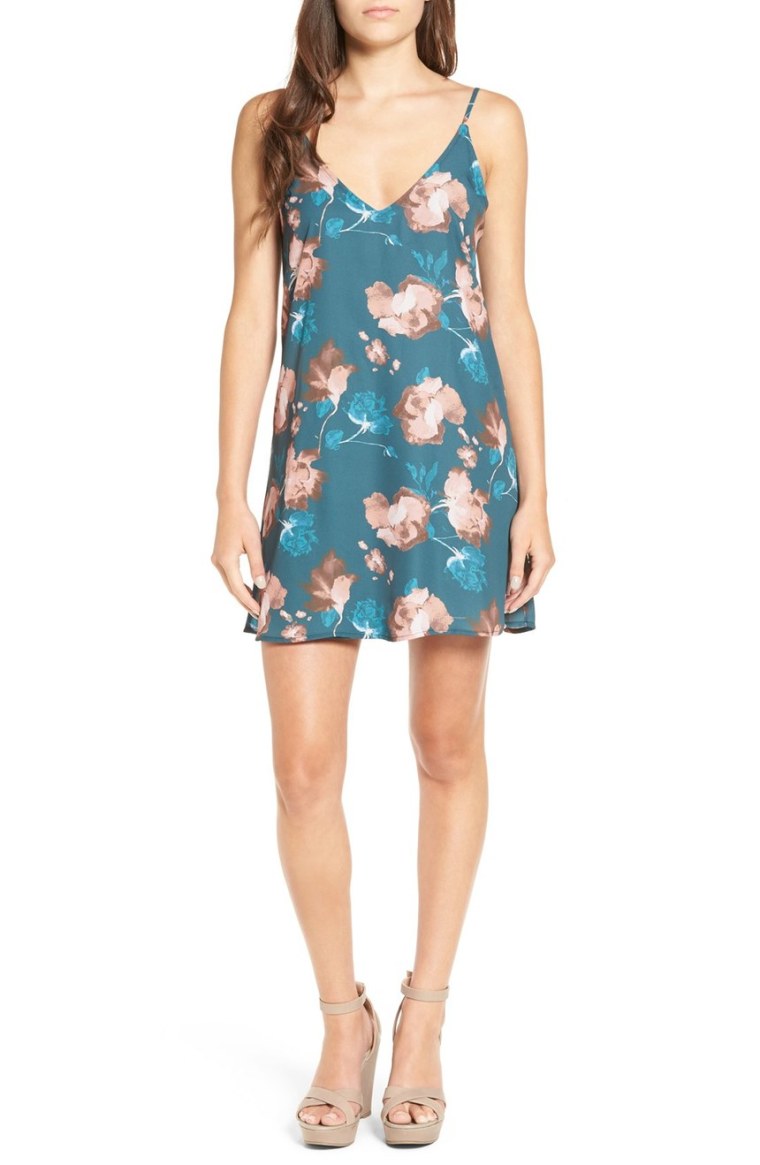 2. Soft Fabric Dress, $46, Mango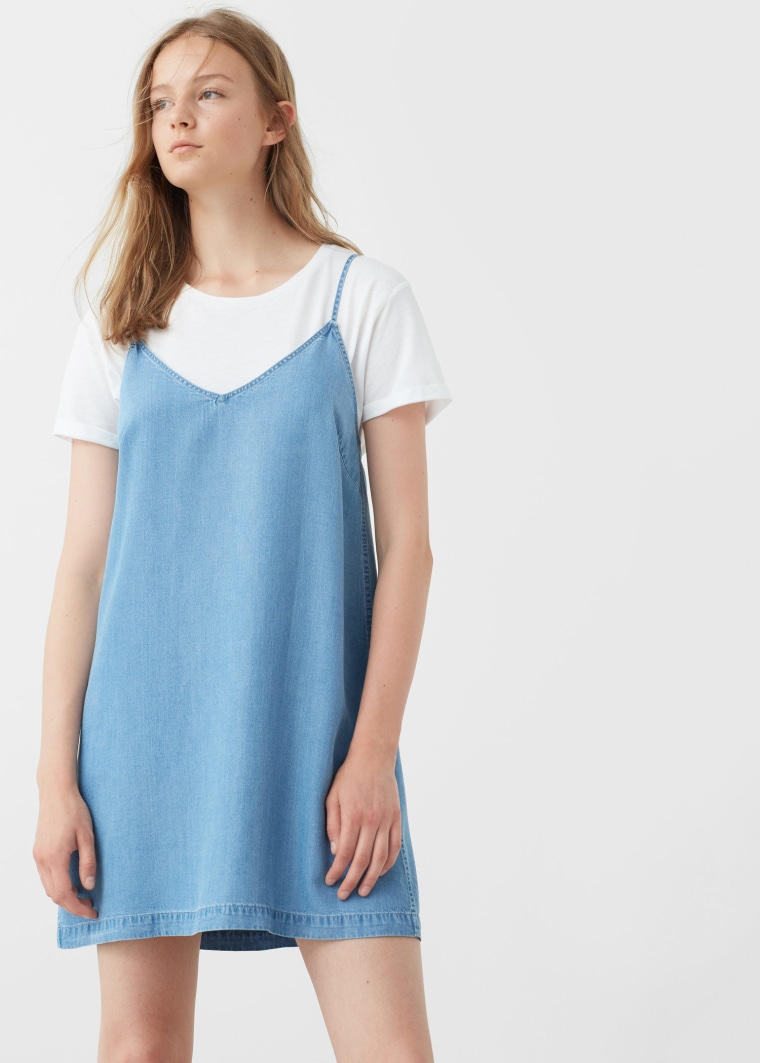 3. Boohoo Hammed Satin Slip Dress with Chiffon Hem, $32, ASOS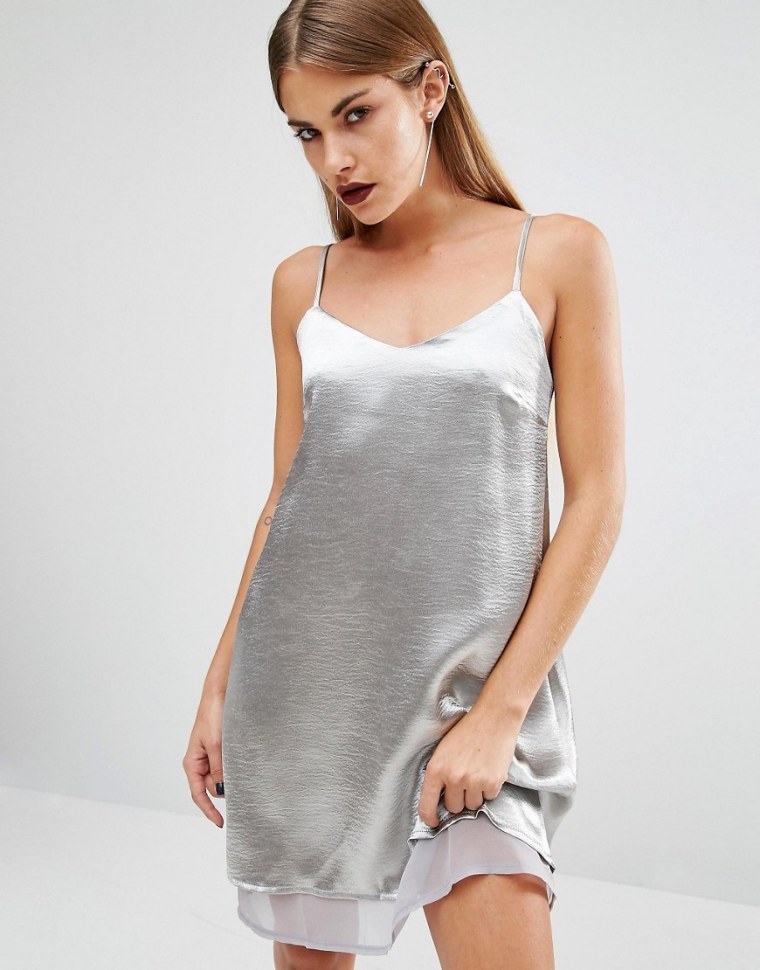 4. Cross Strap Slip Dress, $55, Topshop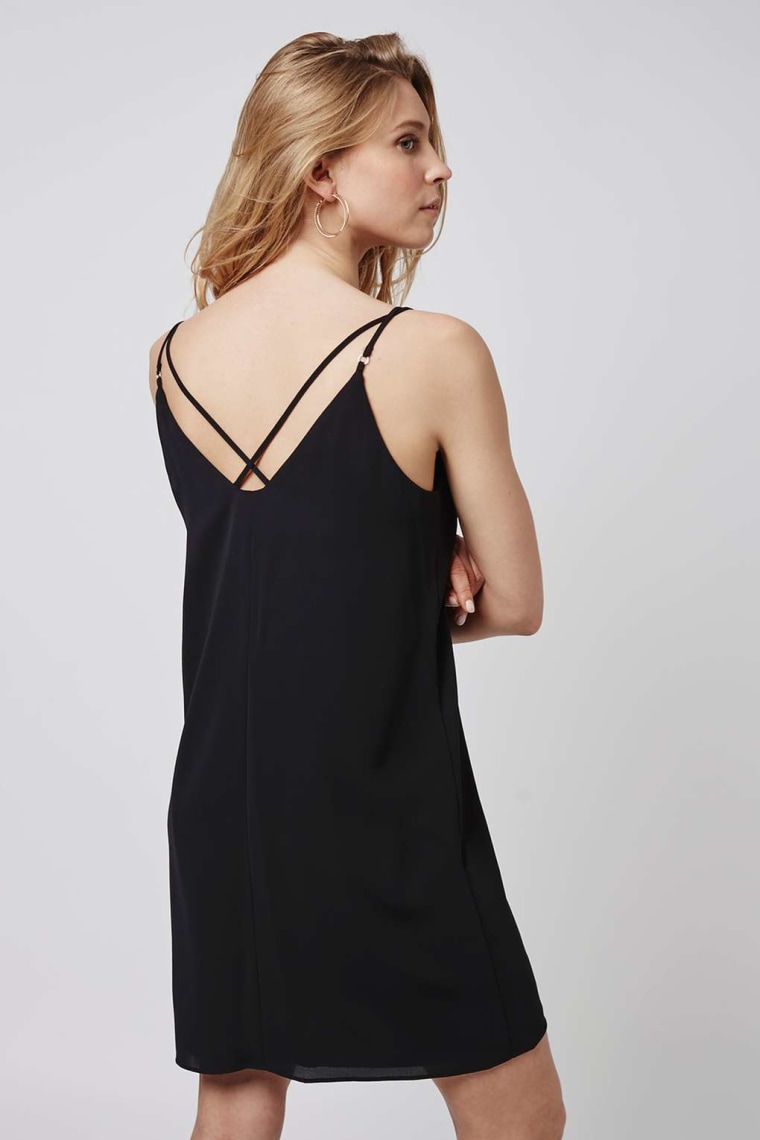 5. Block Colour Metallic Dress, $40, Zara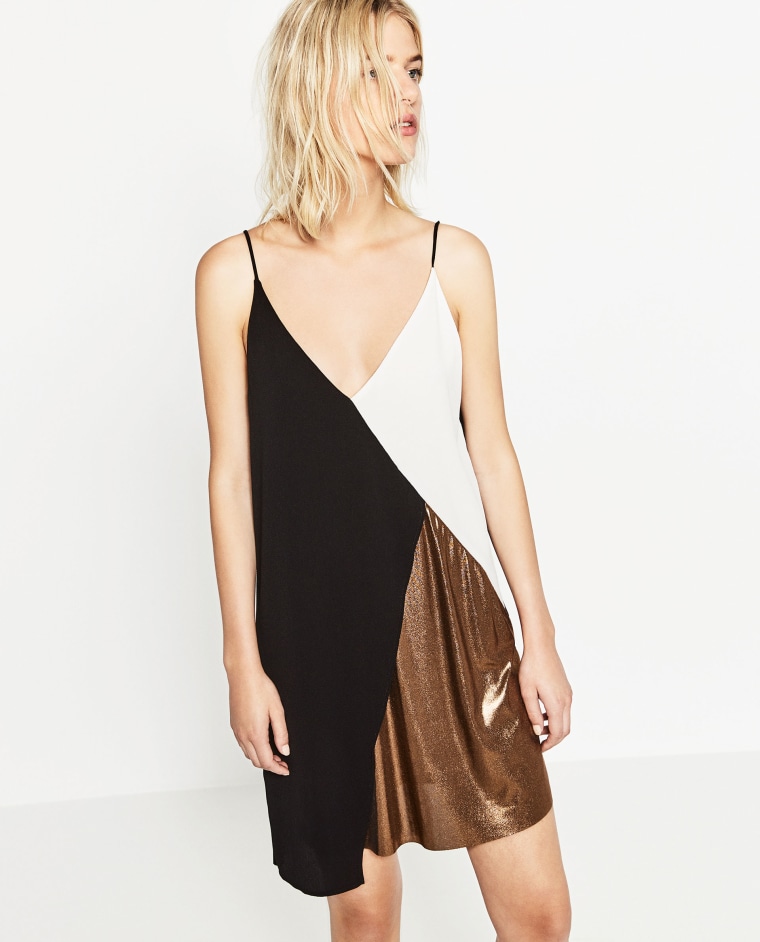 6. Silence + Noise Marble Madness Mini Slip Dress, $59, Urban Outfitters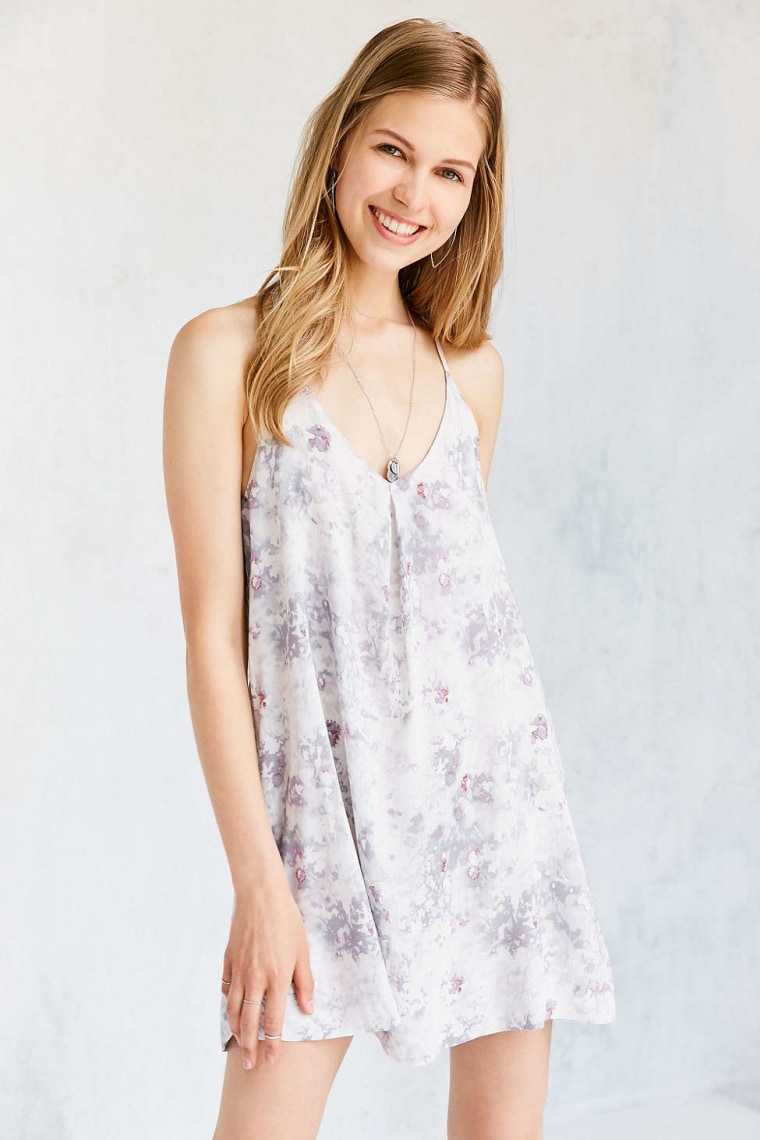 7. Lyocell Dress, $18, H&M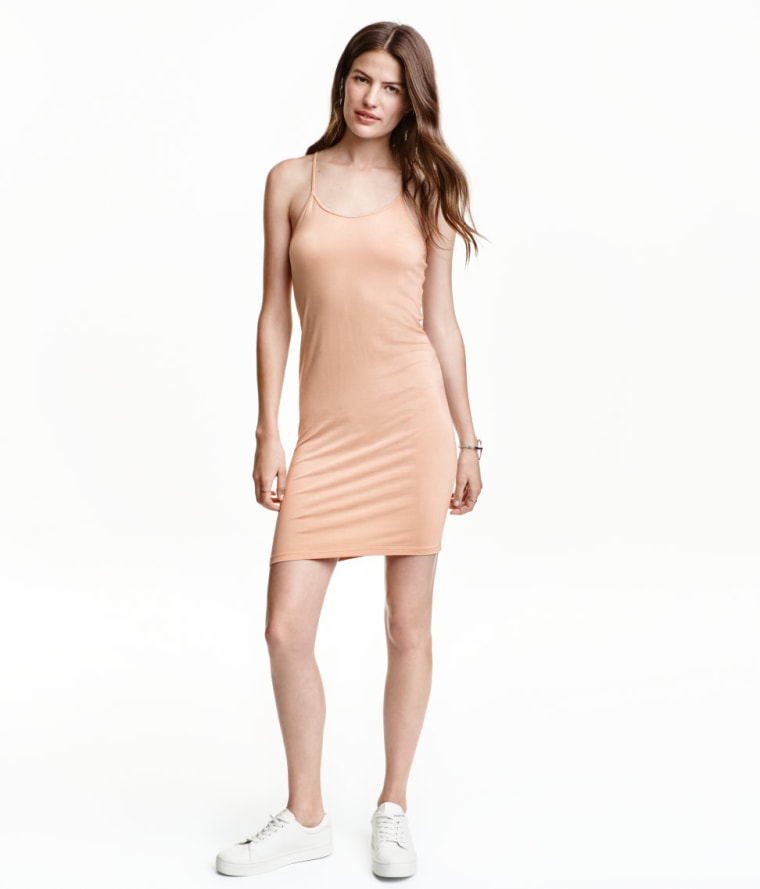 8. Textured Dress, $60, Mango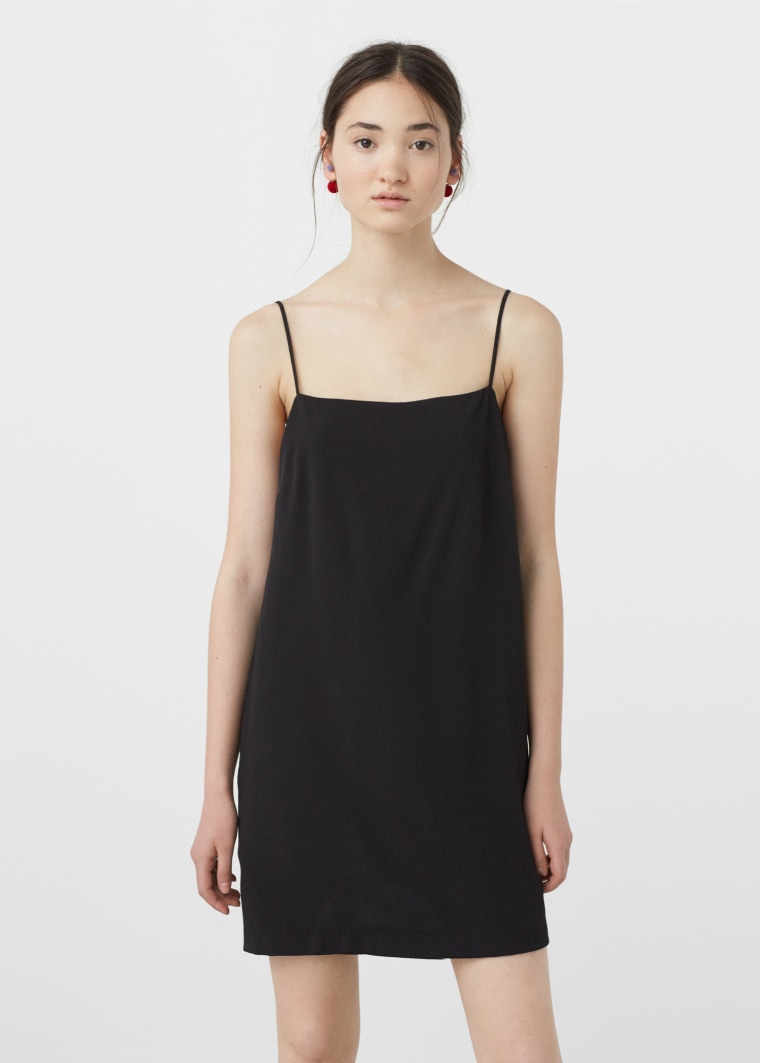 9. Button Through Mini Slip Dress in Dark Floral Print, $45, ASOS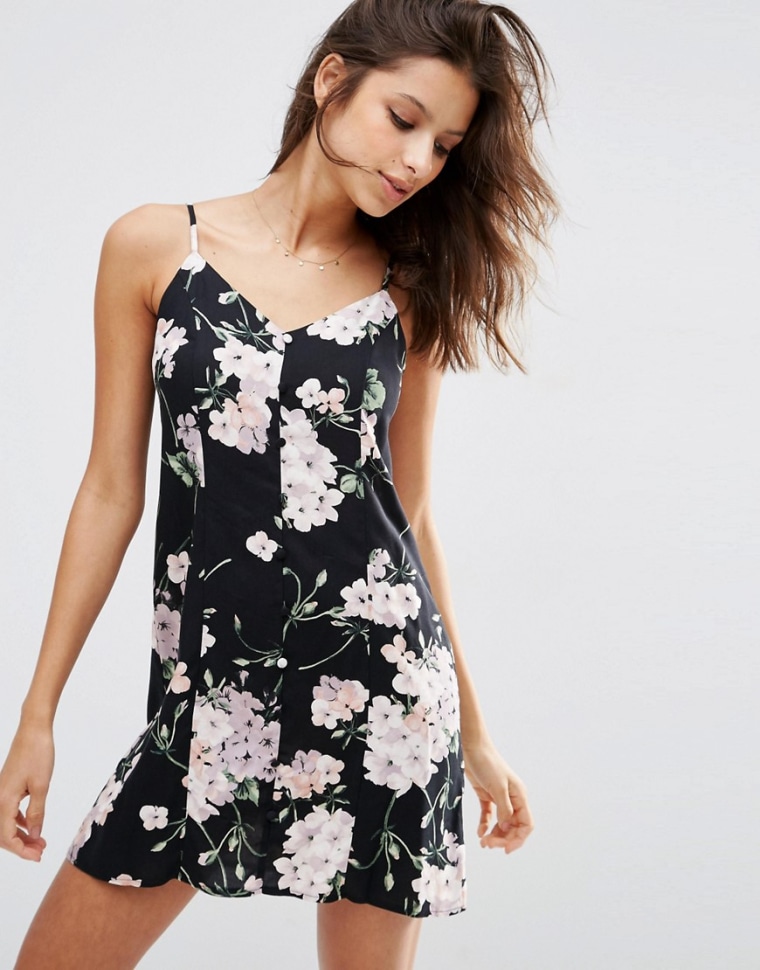 10. Kendall & Kylie Crepe Slip Dress, $40, Pac Sun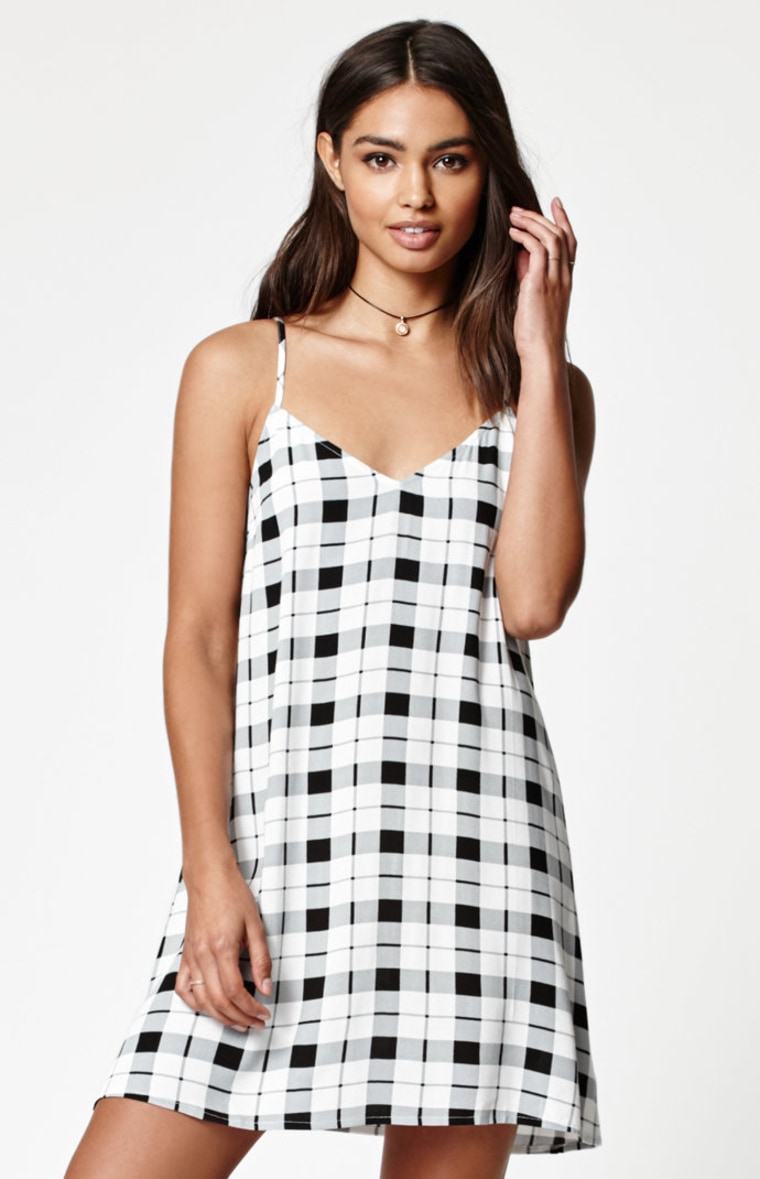 Midi length
We'll be the first to admit that trying a midi-length dress for the first time can be intimidating since it cuts off at the mid-calf. But if you feel like you need more height, lengthen your legs with a pair of strappy heels. Or embrace the whole "pajama dressing" trend and wear it with a roomy, kimono-style jacket and mules for a comfortable-cool ensemble.
RELATED: This retro shoe style is back — and we couldn't be happier!
11. Dress with Lace, $25, H&M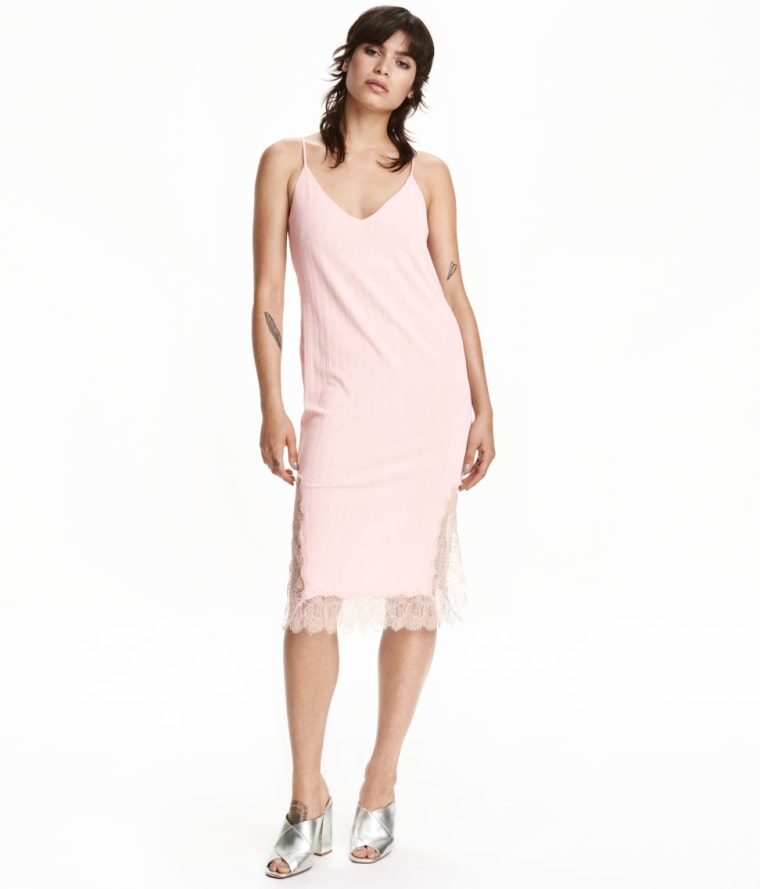 12. Spaghetti Strap Dress, $60, Mango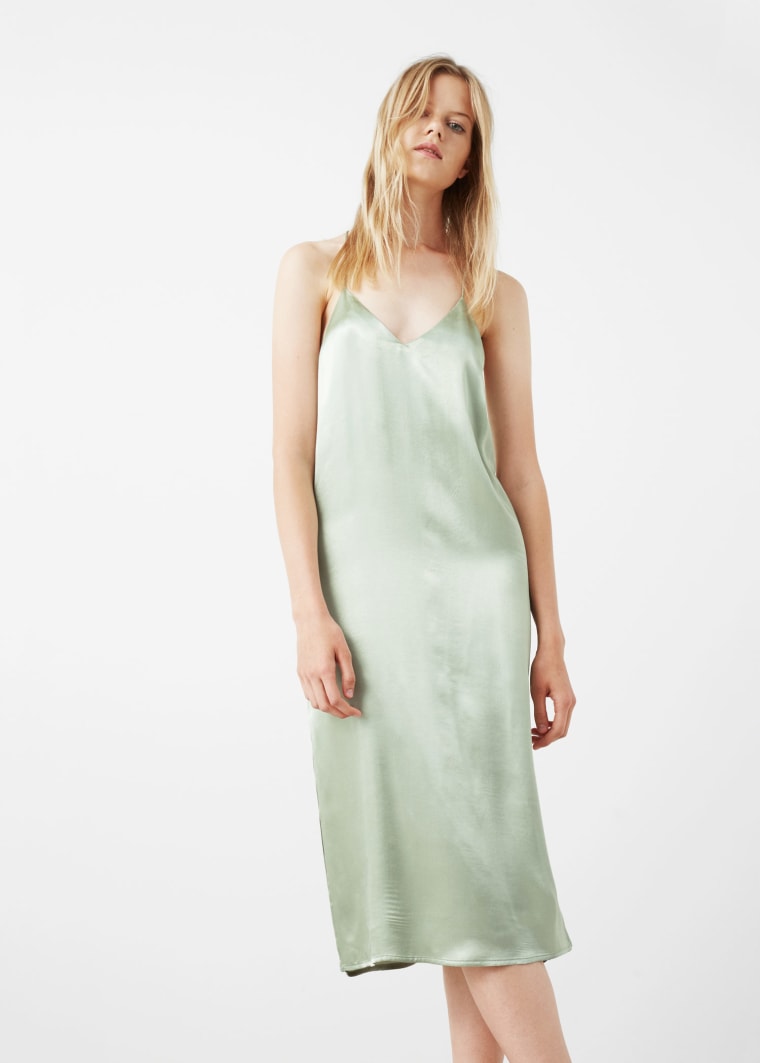 13. Checked Slip Dress, $50, Zara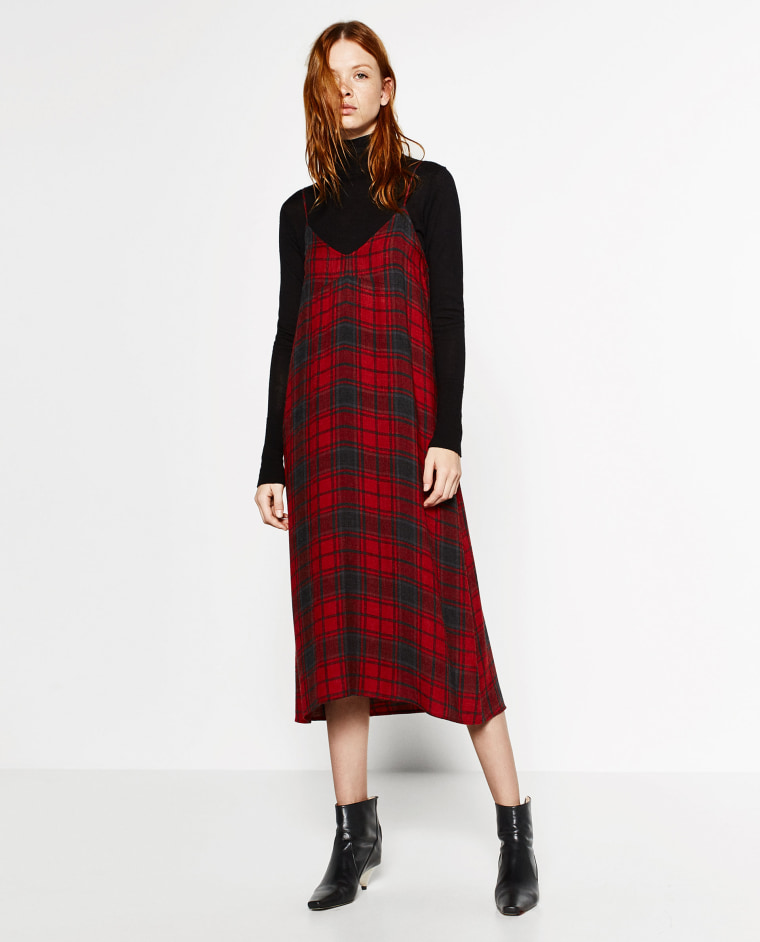 14. Velvet Dress, $50, Zara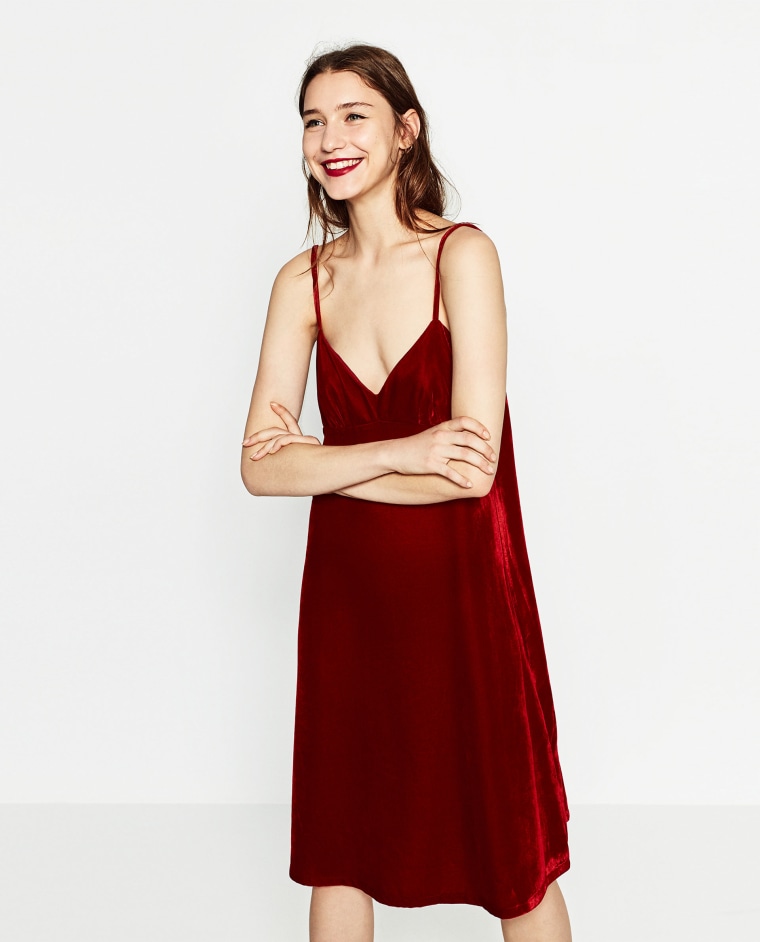 15. Layered Slip Dress, $17, Forever 21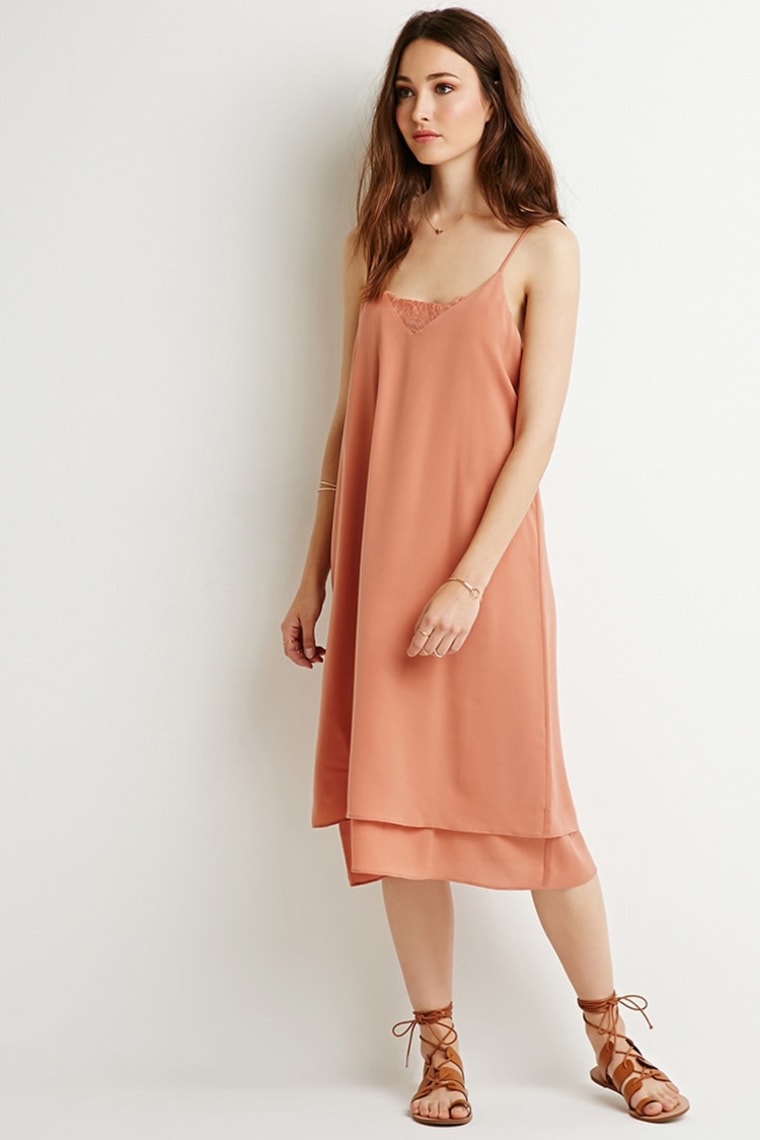 16. Cami Font Abstract Midi Slip Dress, $34, ASOS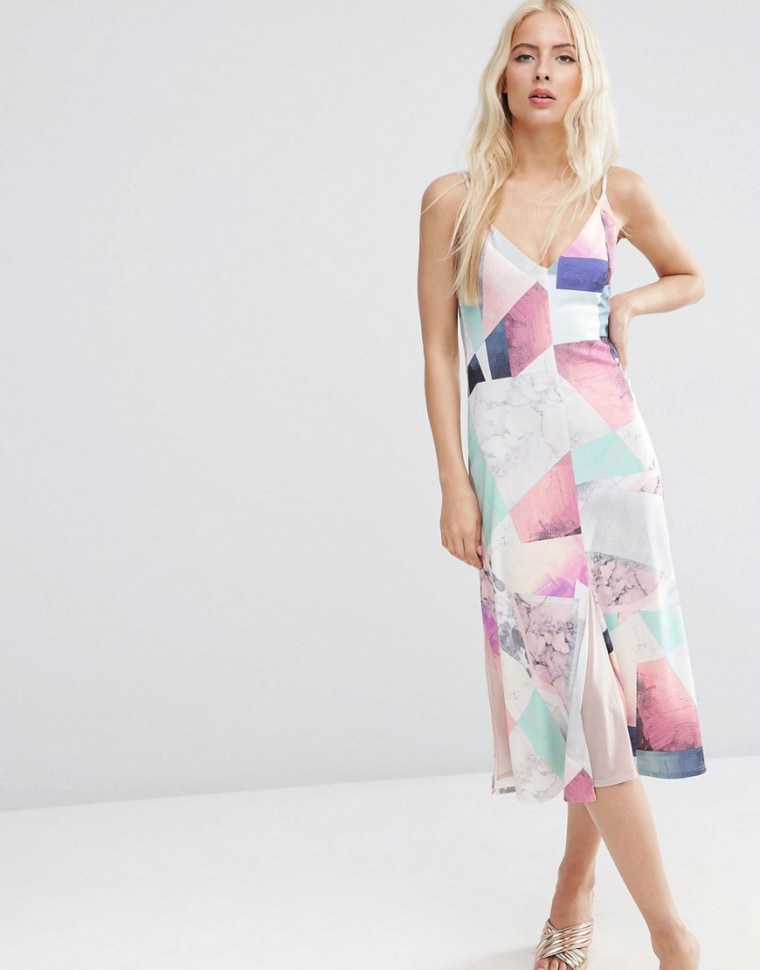 17. Midi Slip Dress With Tie Waist, $45.14, ASOS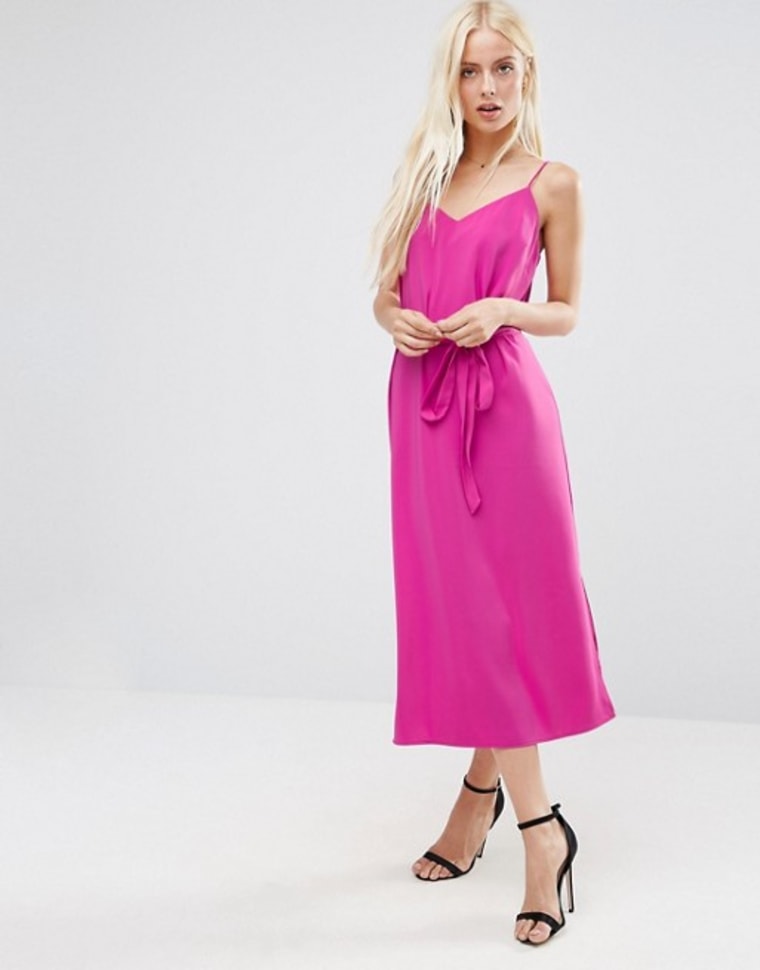 18. Lisakai Button-Front Floral Slip Dress, $40, Pac Sun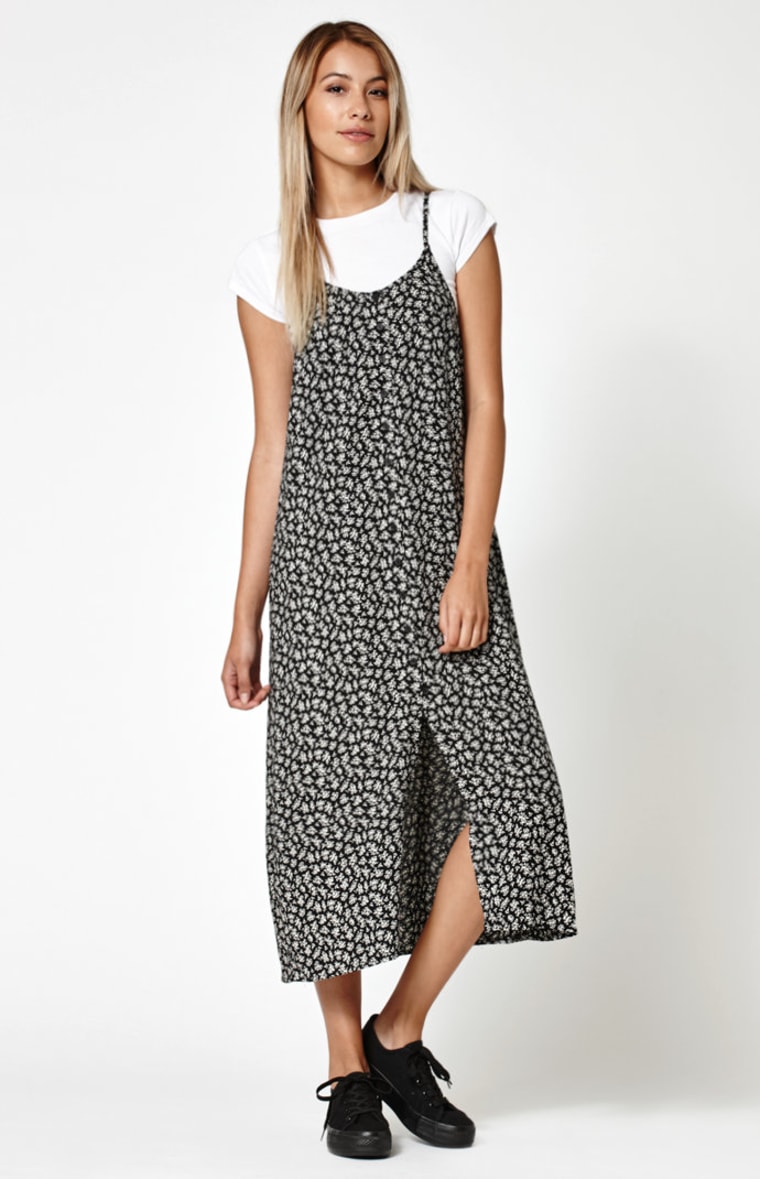 Maxi
The maxi-length slip dress can be as formal or casual as you want it to be. Wear it with sneakers and a denim jacket for a busy day of running errands or add some bejeweled flats and some sparkling earrings for date night or a more dressy event. You'll feel amazingly stylish — and be the most comfortable girl in the room!
19. Long Satin Dress, $60, H&M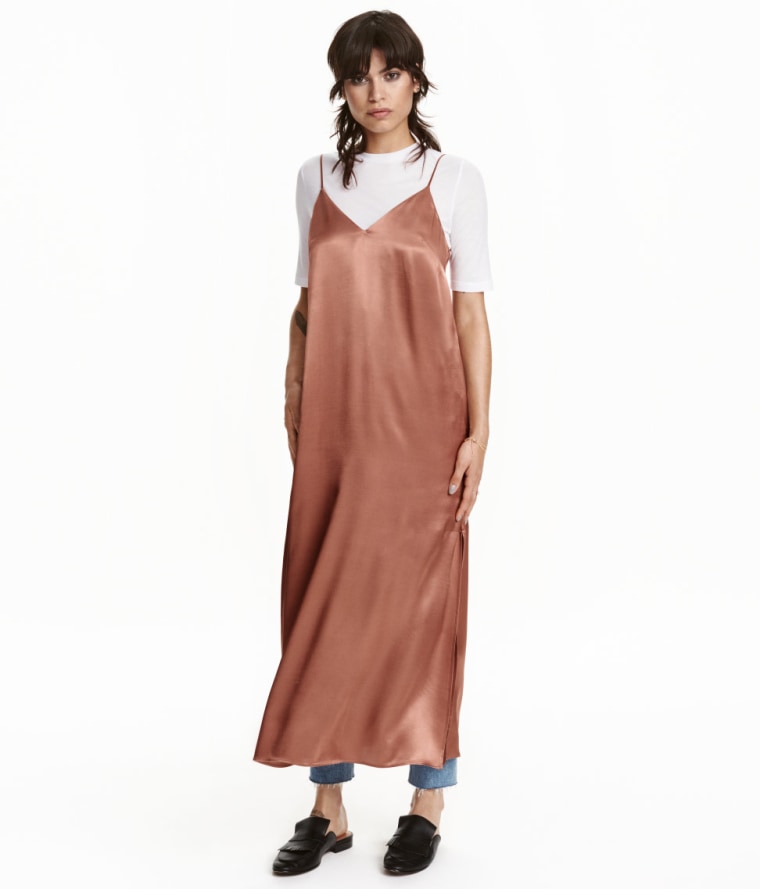 20. Long Shiny Dress, $70, Zara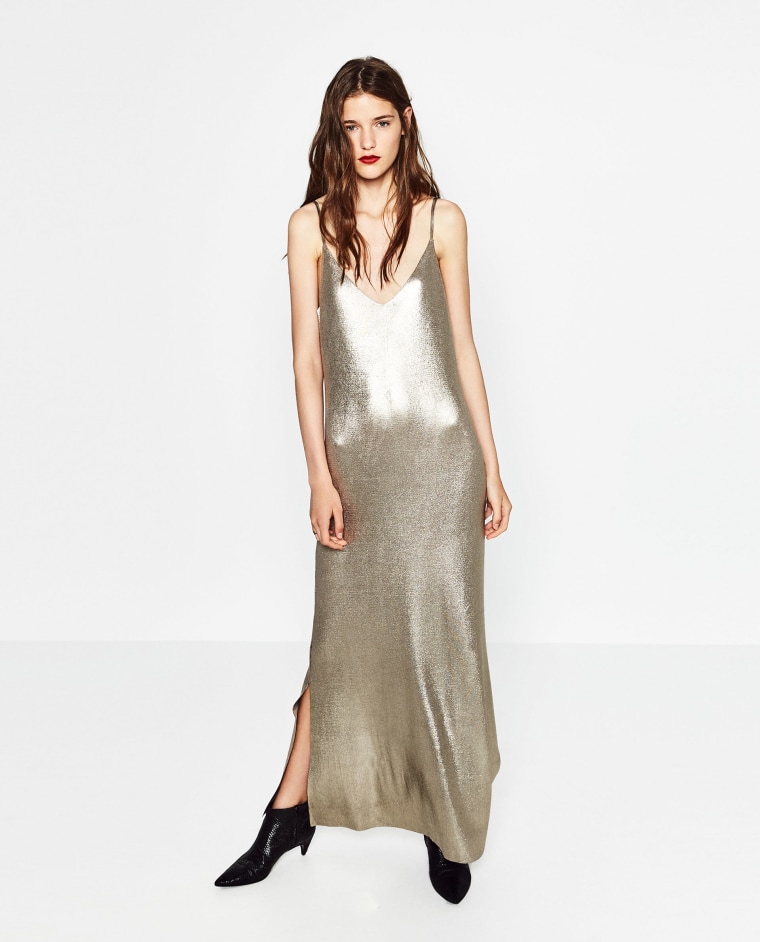 21. Silence + Noise Deep-V Satin Maxi Slip Dress, $89, Urban Outfitters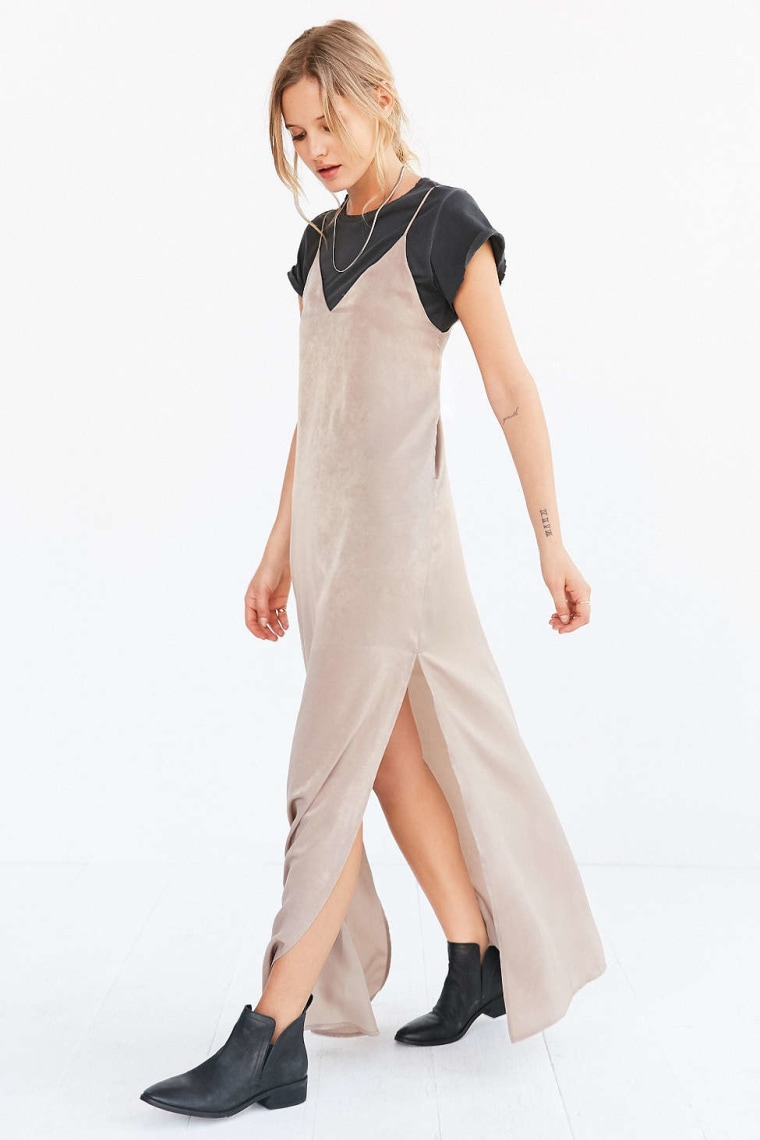 22. Long Camisole Dress, $70, Zara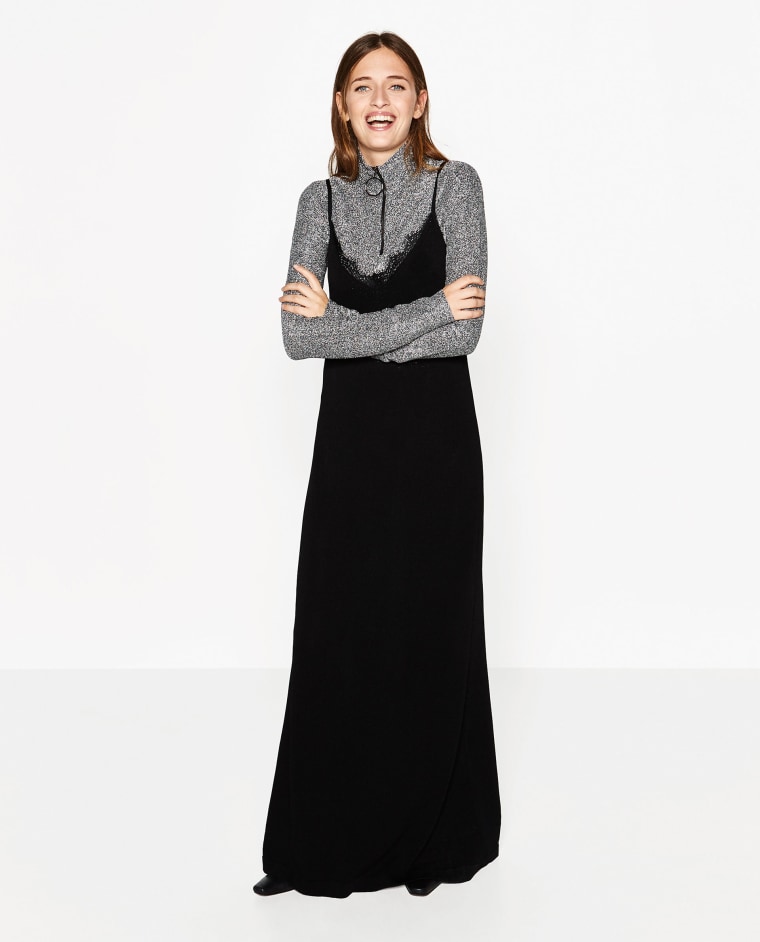 23. Long Strappy Slip, $23, Zara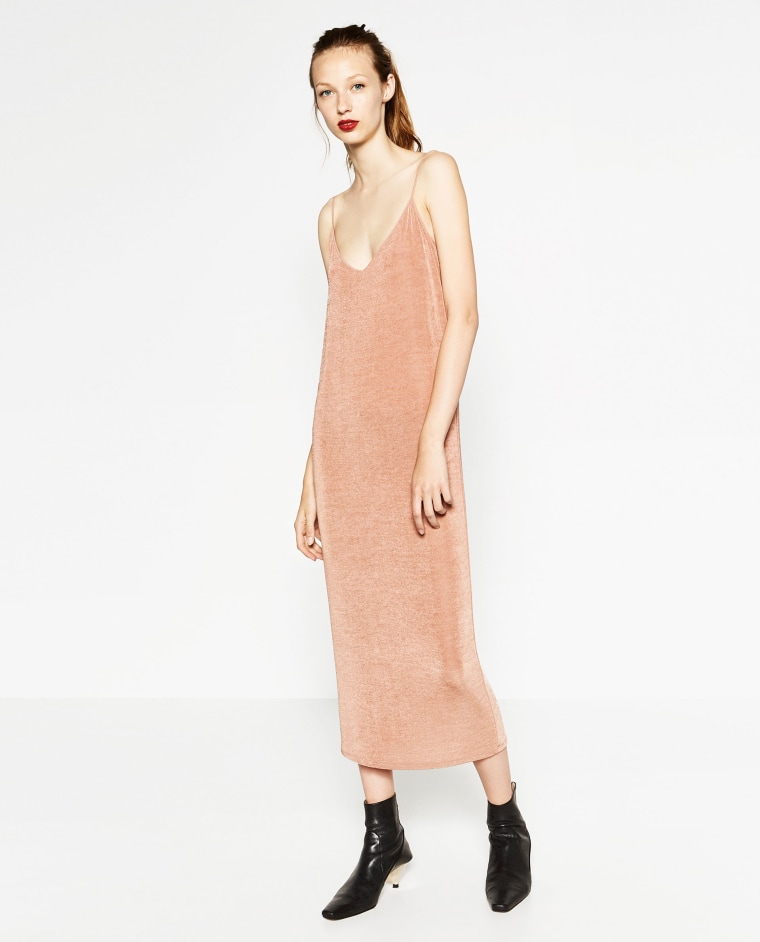 RELATED: Velvet is back! 31 ways to wear the feel-good fabric