After a heartwarming ceremony filled with smiles and happy tears, Kyle Otte and Jordon Taylor were off to celebrate!
The adorable couple headed to their dream reception by Amy Shey Jacobs of Chandelier Events on the back of a golf cart driven by none other than their celebrity officiant, John Cena. Once they arrived at the beautiful and historic Rainbow Room, they danced the day away, toasted with family and friends and had the time of their lives. We threw this wedding with our sponsor Zola, a new company for the wedding planning registry process. Comcast, our parent company, is an investor in Zola.
As soon as guests arrived, there was a tower of tiered mini Moët champagne bottles to greet them — they even featured some jewel-encrusted bottles with the TODAY logo and Kyle and Jordon's initals!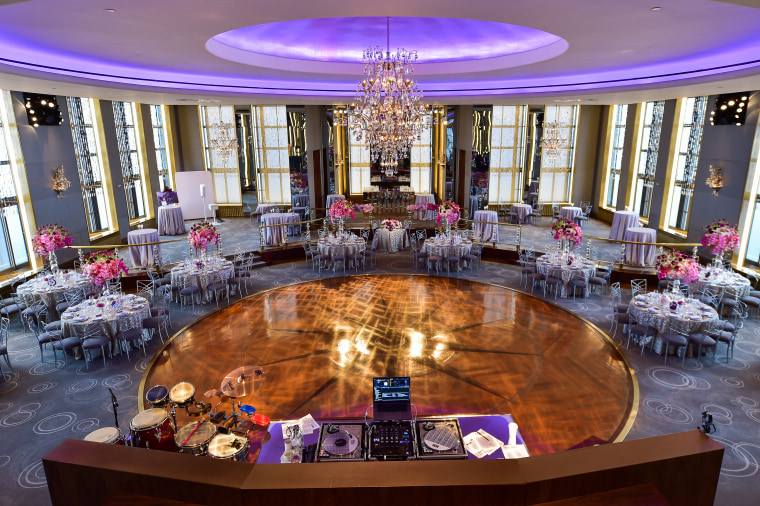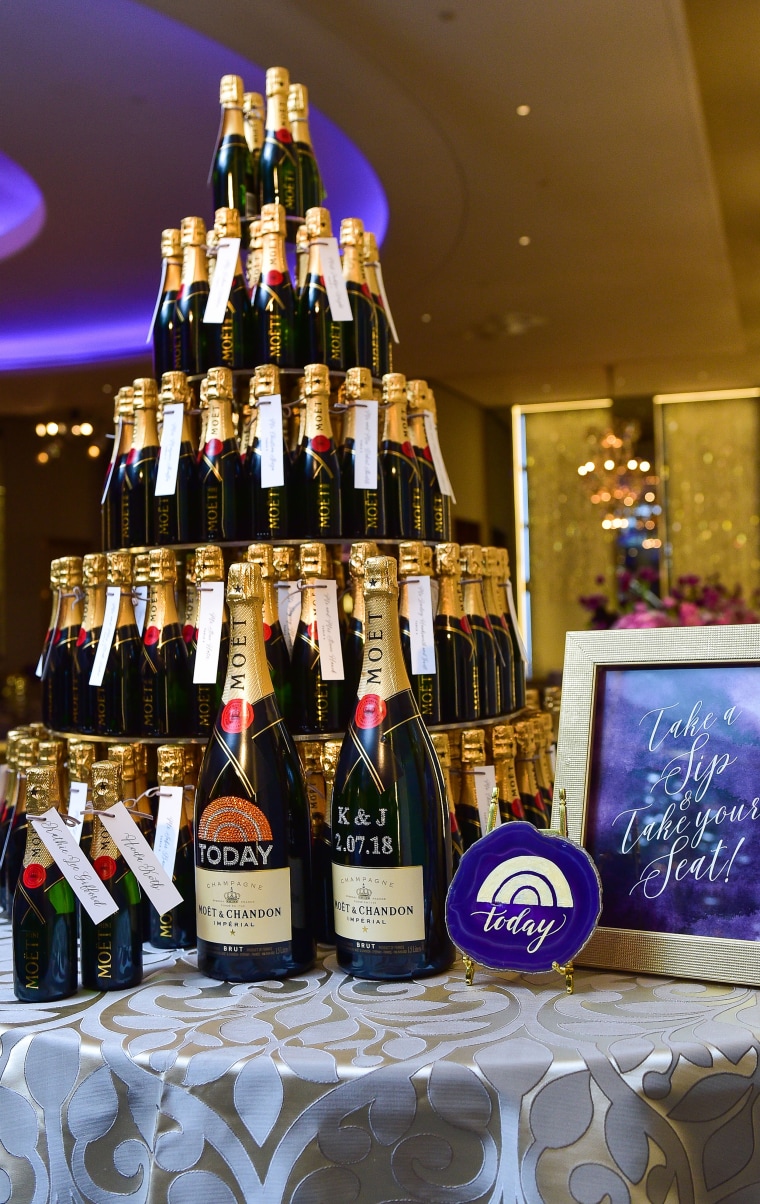 Each and every detail of the event was stunning: From the tables decorated with lush pink-and-purple flower arrangements from L'Atelier Rouge to the geode table numbers and coordinating menus and name cards from Suite Paperie.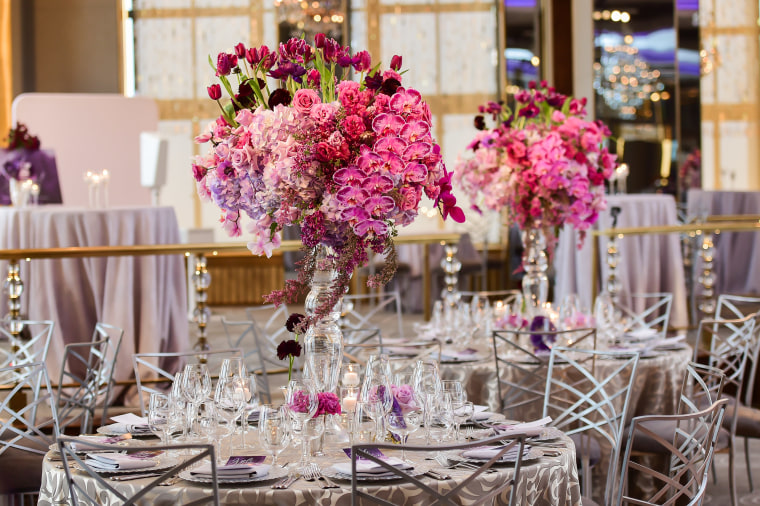 The couple shared a special sweetheart table all for themselves covered in the same beautiful glossy tablecloth from BBJ Linen used throuhgout. And to make the room look truly spectacular, Bentley Meeker added dramatic lighting that really made the space glow.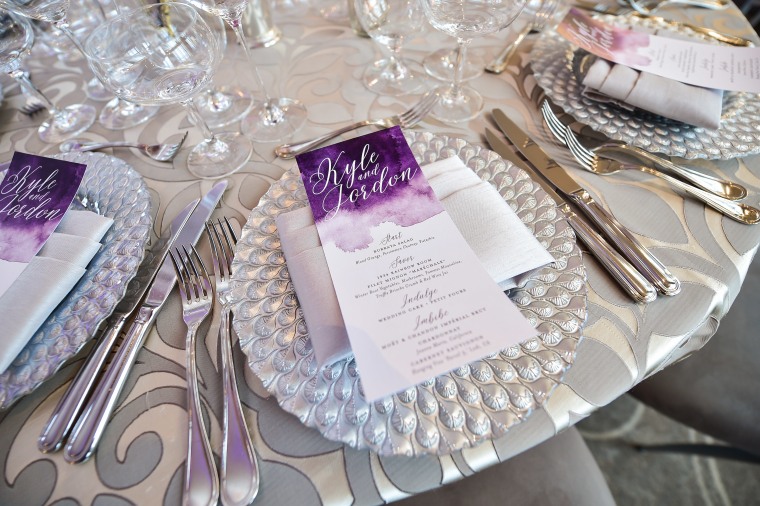 The couple listened to music from both Luminous Sounds and Generation Events throughout the reception, and shared their sweet first dance to the song "Perfect" by Ed Sheeran. Kyle twirled in her gorgeous Rivini from Kleinfeld bridal gown — the one TODAY viewers so wisely chose.
Since Kyle's father was unfortunately too ill to attend, she was joined by her brother for an emotional dance to the song "My Wish" by Rascall Flatts.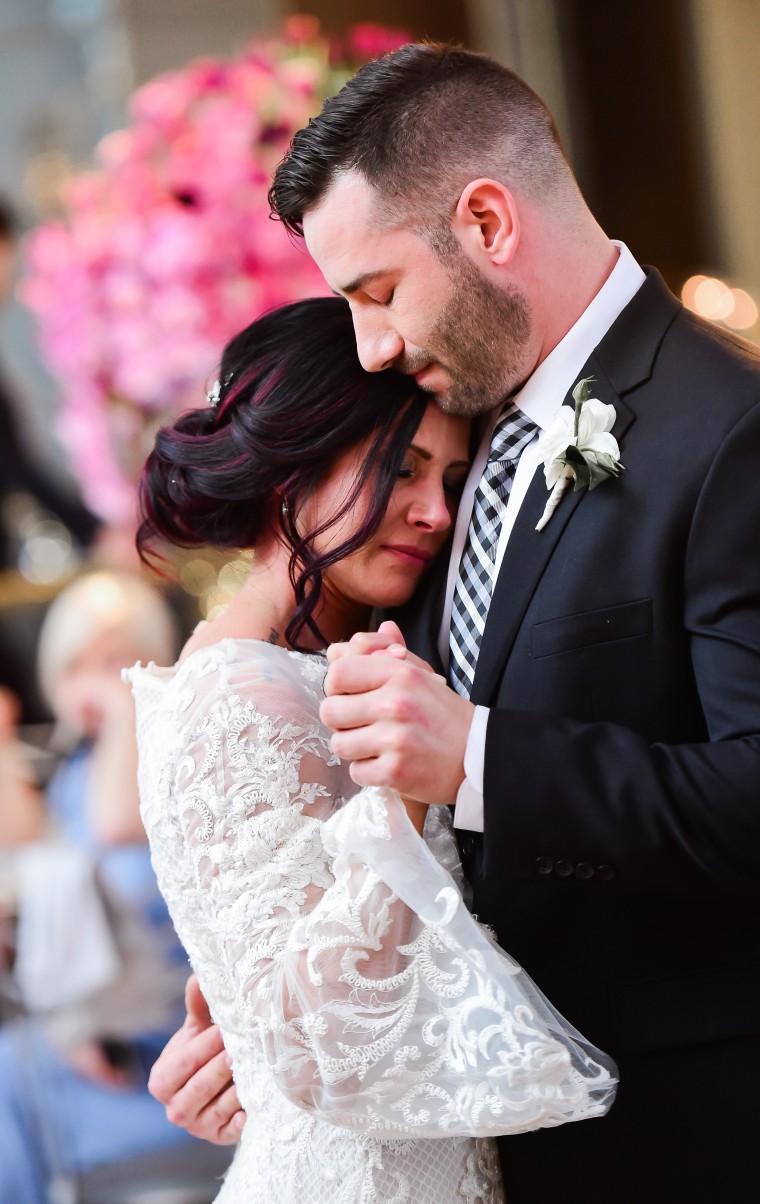 And Jordon shared a heartwarming dance with his mother to "You Are My Sunshine" by Elizabeth Mitchell.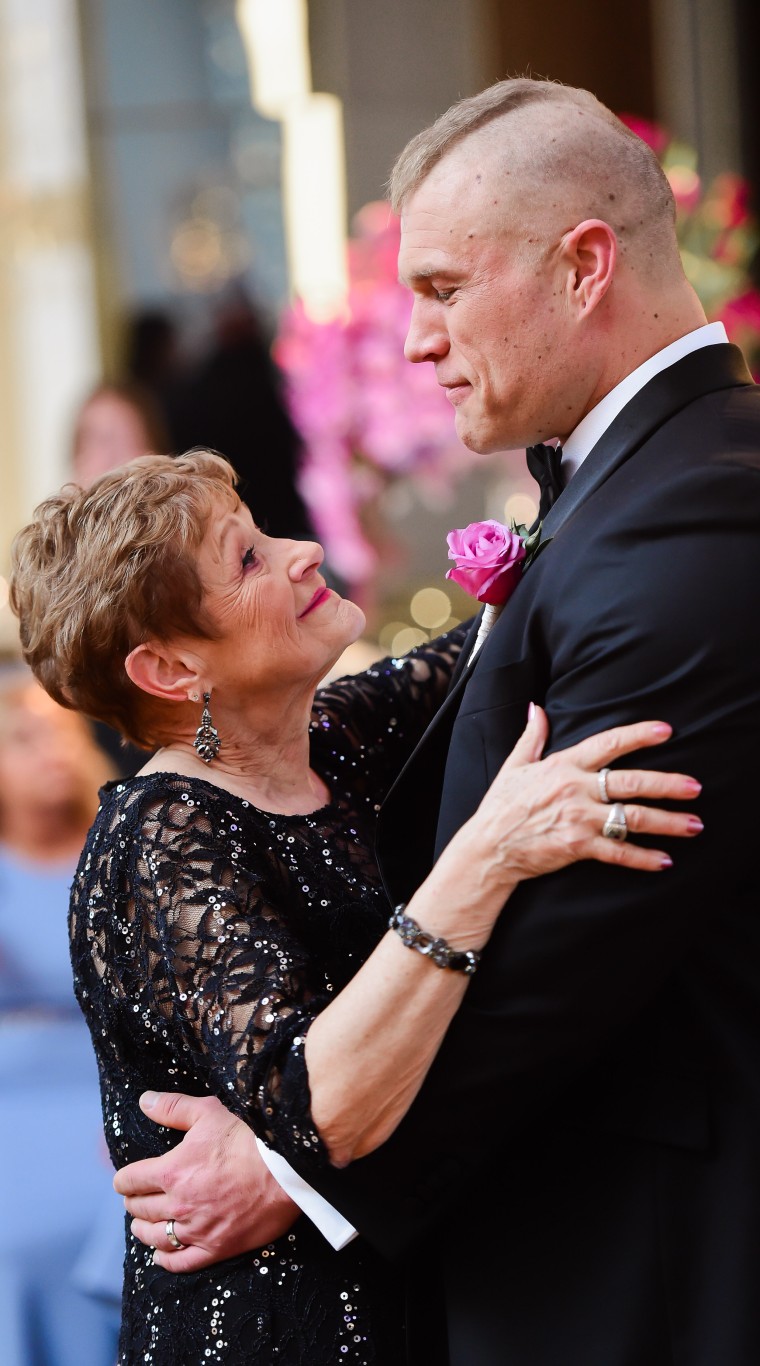 Kyle and Jordon, along with their friends, enjoyed a photo booth from Studio Z and posted images on social media with the hashtag TODAY viewers choose: #JordonAndKyleTakeTheAisle.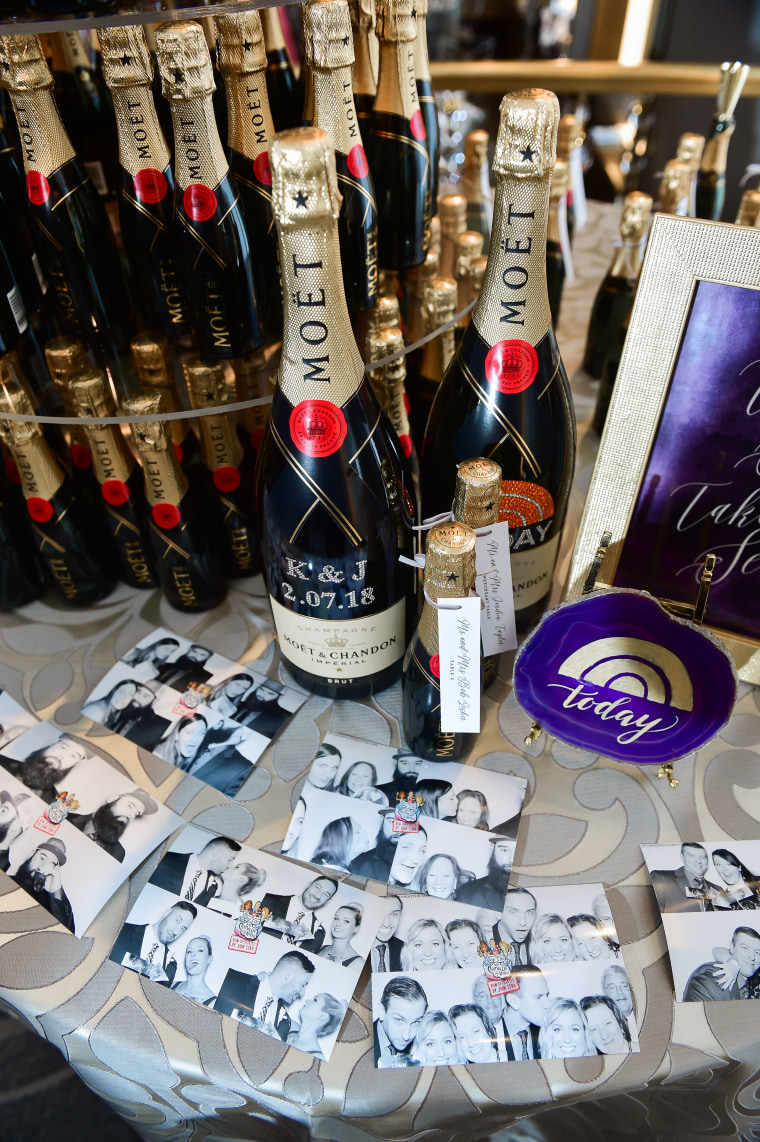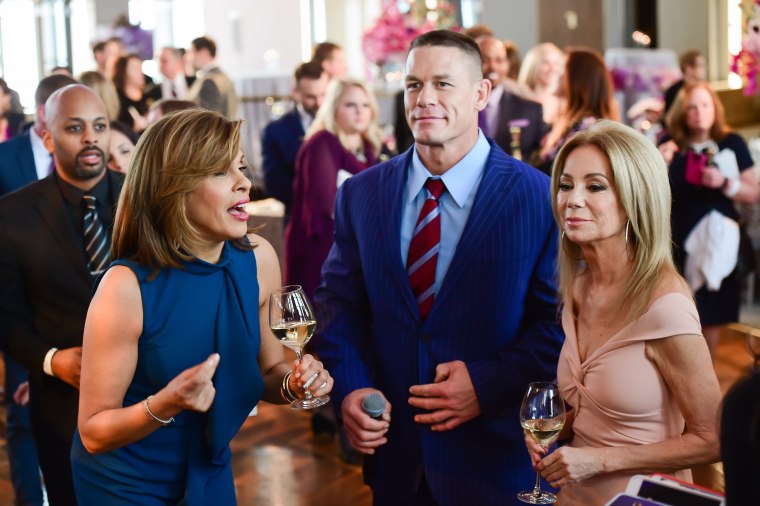 The couple cut the delectable wedding cake from City Sweets & Confections, which was filled with champagne-flavored cake and three-berry-and-vanilla-bean mascarpone fillings. Yum!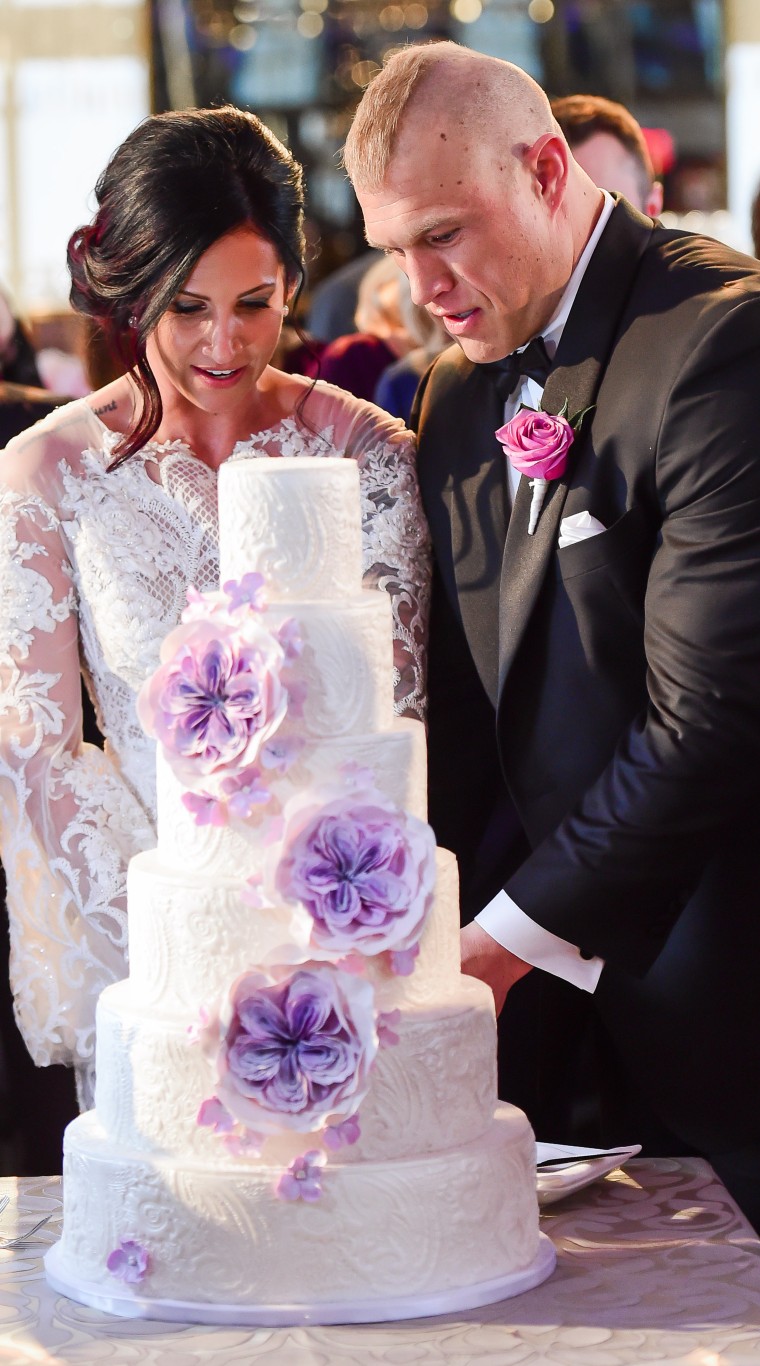 And, of course, Kathie Lee Gifford, Hoda Kotb and John Cena were partying right alongside the new Mr. and Mrs. Taylor to celebrate their sweet union.
Congratulations to the happy couple!