Mirai Nagasu is one of our 2018 TODAY Style Heroes. Click here to see the full list!
In an essay for TODAY Style, Olympic figure skater Mirai Nagasu opens up about her struggles with self-acceptance in a sport where looks sometimes seem to matter nearly as much as the physical feats themselves — and how pal Adam Rippon helped her learn to laugh at herself.
Nagasu, 25, spoke to us on behalf of her work with DSW and their latest campaign, which is all about inspiring self-expression.
As someone who got into (figure skating) as a 5-year-old, you don't instantaneously know it's what you want. But as you watch Olympians, that's what becomes part of your goal. To work toward that goal is something really beautiful. To have been part of that team was truly magical.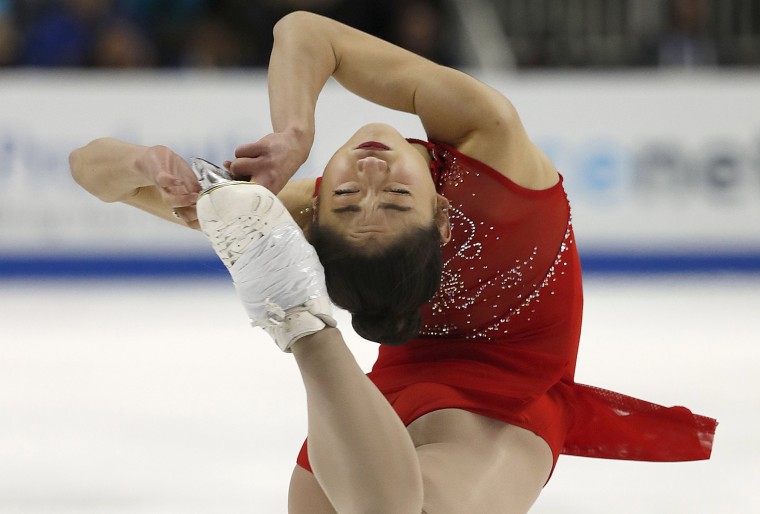 But failure is inevitable. If I could, I would tell my younger self not to be so afraid of it because we're going to fall down at some point. Especially in our sport, we fall every single day! Running through our programs, we're going to fall. Although we strive for perfection, it's really impossible to achieve every day.
Instead of being so afraid, I would embrace it and learn from it. Remember: How we rebound from our mistakes is what makes us who we are. In the past, I'd be so hard on myself whenever I made a mistake. I would think about how many different ways I could've done it differently. I would live in the past. Instead, I should've just grown from it, became a better person and approached it differently in the future.
My friendship with Adam Rippon is really important to me because he's given me the ability to laugh at myself. Sometimes that's the best medicine — to just laugh things off. I also make fun of him all the time! To have someone to be able to share a laugh with — that's truly important to me.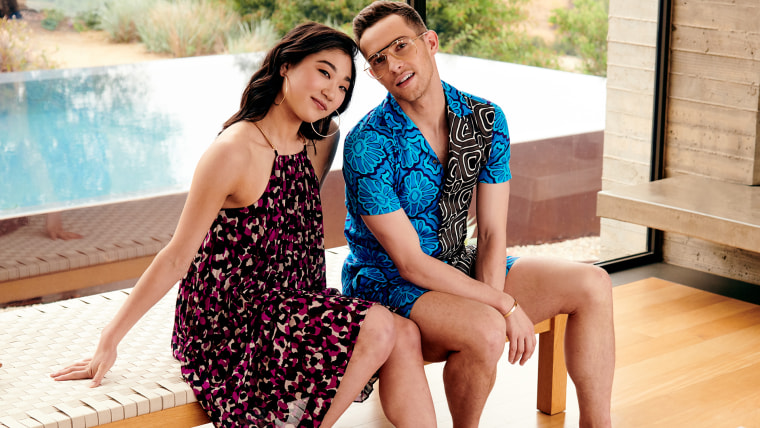 Acceptance is definitely something I've struggled with as an athlete, especially in a visual, aesthetic sport. You watch yourself on the screen and your view becomes skewed when you say "oh, the TV adds 10 pounds." It's a fine line between health and being unhealthy. Sometimes (people look) great, but inside people are struggling.
It's hard to be part of a sport where we have to look our best. A lot of times people come up to me and ask, "Oh, who did your hair and makeup?" And that's something that is our responsibility: We do it every single day, every time we go out and compete. I watch YouTube tutorials because I want to feel the part of the character and so it's kind of a compliment when people ask me who did my hair and makeup!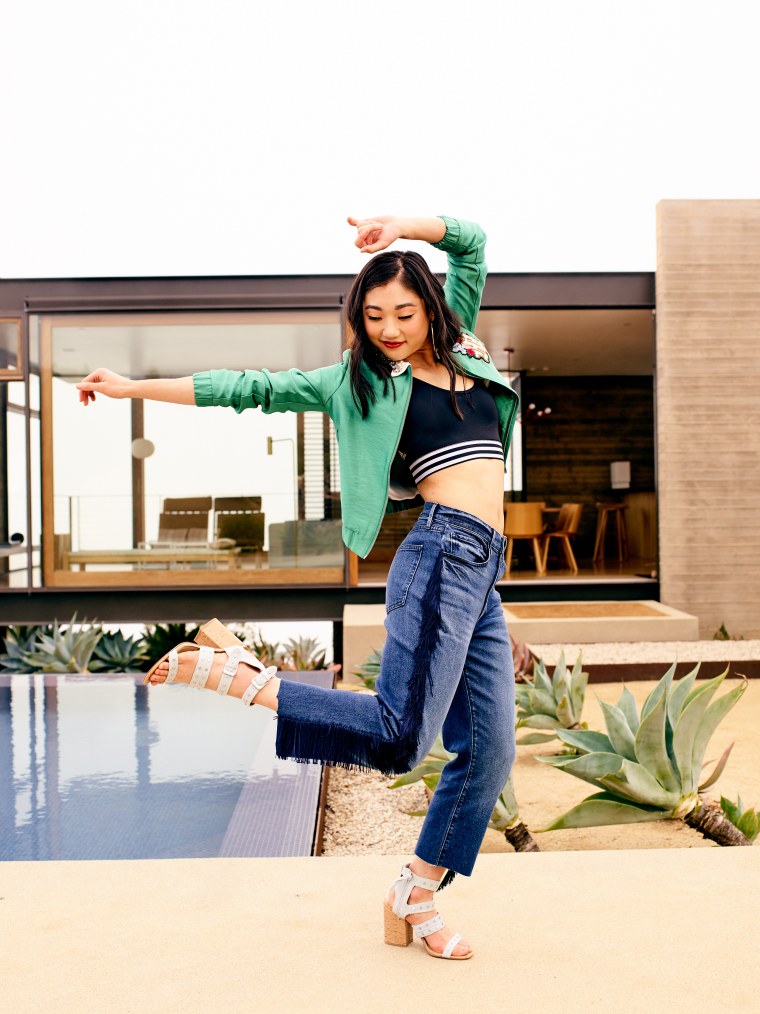 It's definitely a fine line, but I think I've found that healthy route. I know I have to go to the gym a couple times a week to stay fit and be healthy so that I feel good about myself. I do have to watch what I eat because of my sport but also because of my health. But everybody's different.
Everybody deserves a cheat day and sometimes I take that more often than necessary! At the end of the day, it's all about loving who you are and our message to young people out there is: The sooner you learn to love yourself and the skin you've been given, the better life will become.
To me, self-expression means continuing to find yourself and things you like. In high school, I was all about that side-swoop bang and I wanted to cut them myself ... so I did!
One of the reasons I love figure skating so much is because words are a powerful tool to communicate a message — but figure skating is a way to portray a message. The art and visual is what really speaks to me.
This interview has been edited and condensed for clarity. As told to TODAY's Brooke Sassman.
This story was originally published on July 26, 2018.