In an exclusive interview Saturday, TODAY announced that Bradie Tennell, Mirai Nagasu and Karen Chen were chosen to represent U.S. women's figuring skating at this year's Winter Olympics.
The elite athletes will skate for a team gold next month in Pyeongchang, South Korea. Each of them received the exciting news via a life-changing text message, before their first public appearance as a team.
The three skaters joined TODAY from San Jose, California, where the U.S. Championships are currently being held.
Tennell, 19, won her first national skating title last night at the U.S. Championships, followed by Nagasu and Chen with silver and bronze titles.
The selection committee, an international group that considers a long list of competitions and skills, trusted the national championship standings to assemble this year's Olympic team.
Ashley Wagner, the three-time national champion and face of U.S. women's figure skating, placed fourth for the second straight nationals in an Olympic year and will not represent the U.S. in Pyeongchang. "I am absolutely furious," Wagner said after receiving what she considered to be unfairly low scores Friday night.
In 2014, Wagner secured a spot on the Olympic team over Nagasu, who finished in third place. "I really took time to remodel myself because I didn't want to feel that regret again," Nagasu told TODAY of her redemptive moment. "This has been a journey for me."
Nagasu, 24, made the Olympic team in 2010 and placed fourth at those Winter Games.
Tennell, an Illinois native who began skating when she was 2 years old, entered the nationals with the two highest scores among the American competitors this season. She polished off her resume for the selection committee with an impeccable performance Friday night.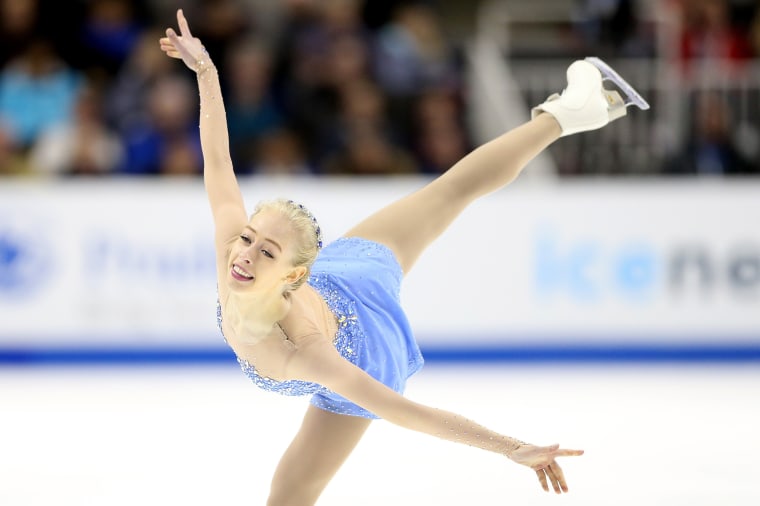 "I can't believe it," Tennell told TODAY of her first-place finish. "I can't put it into words ... I think the sky's the limit for me."
Chen, 18, won last year's national title and was fourth at the 2017 World Championships. Chen fought through a virus Friday to finish third at this year's championship.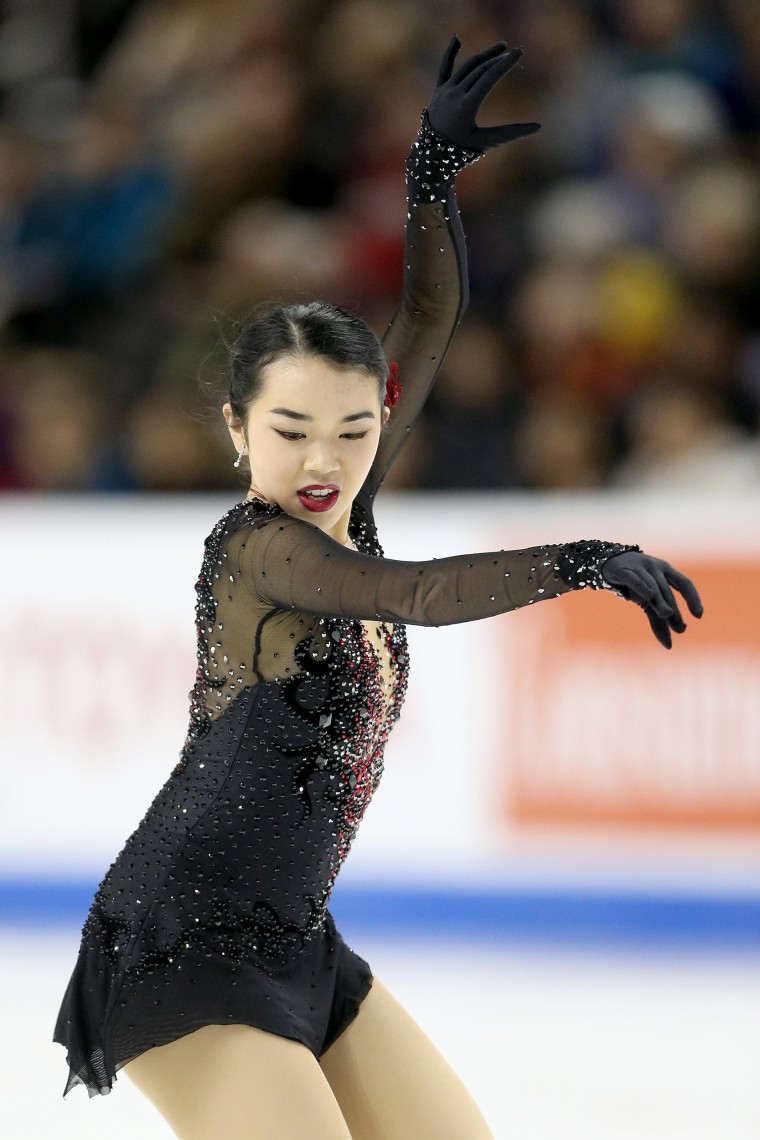 "I'm proud of myself for fighting and using every inch of strength that I have within me to keep fighting, keep going and keep pushing," said Chen, who consulted with an acupuncturist and sports psychologist while still working toward her athletic dreams.
The inspiring trio look forward to an immersive experience in South Korea including, "great food and culture and the competitive atmosphere," Nagasu said.
When asked about their expectations as this year's U.S. women's figuring skating team, Chen said, "I think we have a great shot. We're all very strong and we've got this!"