Olympic figure skater Gracie Gold makes it look easy on the ice — but the 21-year-old admits that her life is anything but. Her honesty — about everything from body image pressure to self-help — has inspired us to honor her as a 2017 TODAY Style Hero.
Gracie Gold has a lot on her plate right now: She's currently training for the 2018 Winter Olympics, coming back from a difficult season and a change in coaches earlier this year, all the while dealing with the everyday pressures that come from being a young woman in America.
She's well aware of the body standards that society, and her sport, have placed upon her.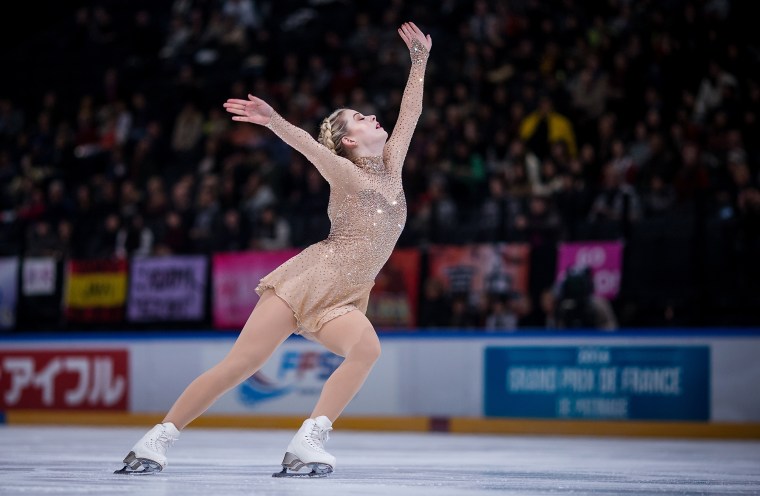 "Definitely athletes in the spotlight — figure skaters, especially — are under pressure to fit a certain mold, and fit a certain body type," Gold, who currently lives in Canton, Michigan, told TODAY Style. "It's really easy to be critical of ourselves in that way ... oh, this person's arms look a little bigger. It's easy to start playing that game. But people have different builds. I think a lot of athletes struggle with that."
Last year, Gold appeared to, at least partly, blame her weight for her fifth-place finish at Skate America, in an interview with USA Today. While some fans were surprised by her comments, Gold stands by what she said: Figure skating is a "lean-body sport."
"I just found it interesting that everyone kind of gasped at that, because we don't talk about it very much in skating, although it's a very real fact that there is a certain look to our sport," she told TODAY Style. "It's important for our sport to be rather wiry and lean because of what we do."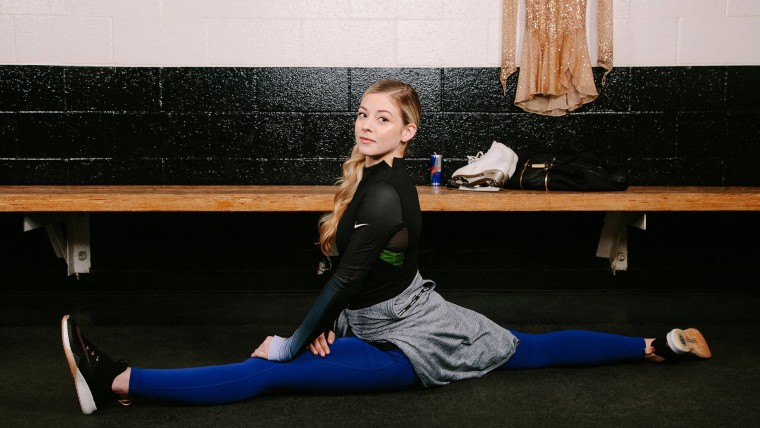 "A lot of us struggle with (weight issues)," she added. "And maybe it's a bit closeted — I don't want to speak for all figure skaters. But I don't blame the sport for it. I think that we all have to take responsibility for ourselves. That's the game I got into, and it comes with the territory."
That's not to say that she isn't an advocate for healthy body image: It's something she works toward.
"It can be a lot, the perfect, airbrushed models and the Hadids and the Jenners," Gold said. "But I think you just have to let it go. You just have to be the best you. I just look at myself and try to be better. The more you look at other people, the more unhappy you'll be."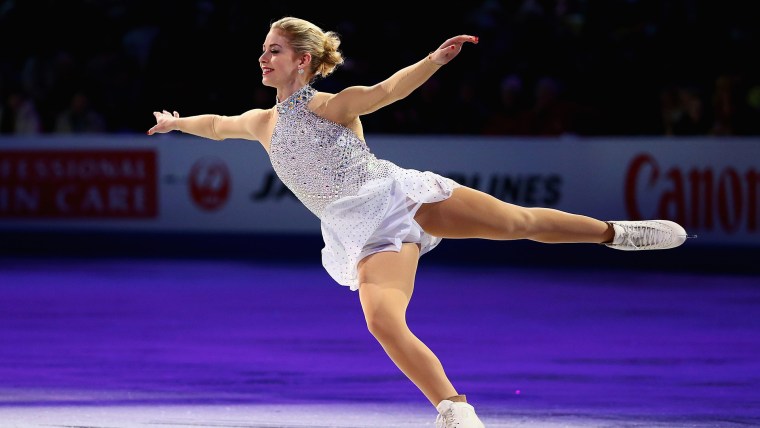 Gold also responded to TODAY Style's "Why I Love My ... " series, in which we ask celebrities, athletes and people we admire to tell us what they love about their bodies, in an attempt to encourage acceptance and confidence.
"I decided to answer, 'I love my legs,' because I used to hate them," Gold said. "And a lot of times I still do hate them. However, I'm learning to love them. I love them most of the time. But sometimes, I think, oh, they're too big, they don't look like the legs you see in the magazines. But I love how strong they are. They can lift a lot. They can run far. I love how powerful they are."
And in these crucial months leading up to the Winter Games in Pyeongchang, South Korea, she needs that power. Gold, who spoke to TODAY Style on behalf of Red Bull, is on the ice five days a week, for three to four hours a day, in addition to weight lifting and cardio throughout the week.
It's a tall order, that's for sure, but for Gold, who has been skating since she was 8 years old and won a bronze medal at the Winter Olympics in 2014, it's just what has to be done to compete in the sport she loves so much.