There's nothing worse than coming home from a long day and first having to take off your makeup. We can all confess now to going to sleep with our makeup on at least one time too many.
That might never happen again, thanks to this genius invention that offers the ultimate clean-up. The Makeup Eraser is a polyester cloth that, with a little help from some water, acts quite literally like an eraser. After about a week of use, simply throw the cloth in the washing machine and reuse again.
Say goodbye to makeup-remover pads and oily products, and hello to the one thing you need in your bathroom.
Q is for ... Quick clean-up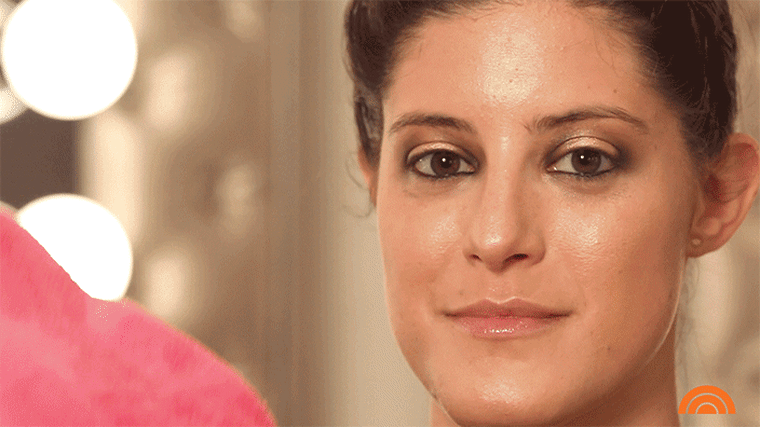 Soak the The Makeup Eraser in water for a few minutes. Pro tip: Make sure you machine wash the cloth before first-time use.
Hand wring the cloth and start with the shorter side.
Rub in a circular motion on your face. It works on everything — even waterproof mascara!
Switch to the other side (you may need to re-wet the cloth) for an exfoliating feel.
Throw it in the wash at the end of the week and reuse it again and again!
So, what does 'R' stand for? Take a look at our A-Z beauty GIF-tionary for 26 new beauty trends.