Lady Gaga is always one to make a bold statement with her fashion, and her engagement ring is no exception!
She recently showed off the ring at an awards gala in Beverly Hills, California, and it is one incredible sparkler.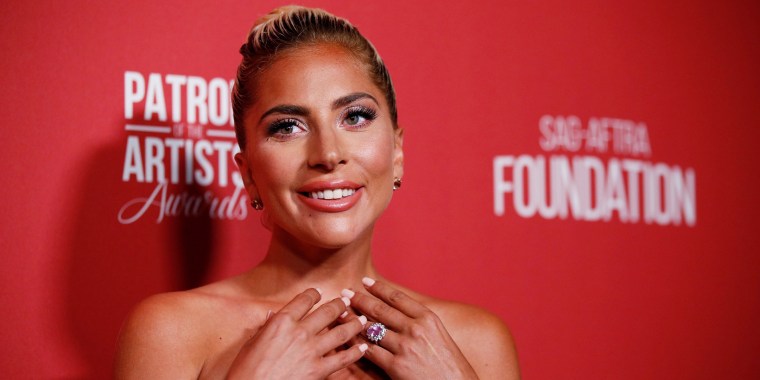 The center stone looks like a pink diamond, but it may actually be a rare kind of pink sapphire flanked with diamonds, a jewelry expert told E! News.
Wearing a ballerina-inspired Dior gown that reflected the pale, pink shade of her ring, she kept her other accessories minimal, letting the ring and her glowing skin take center stage.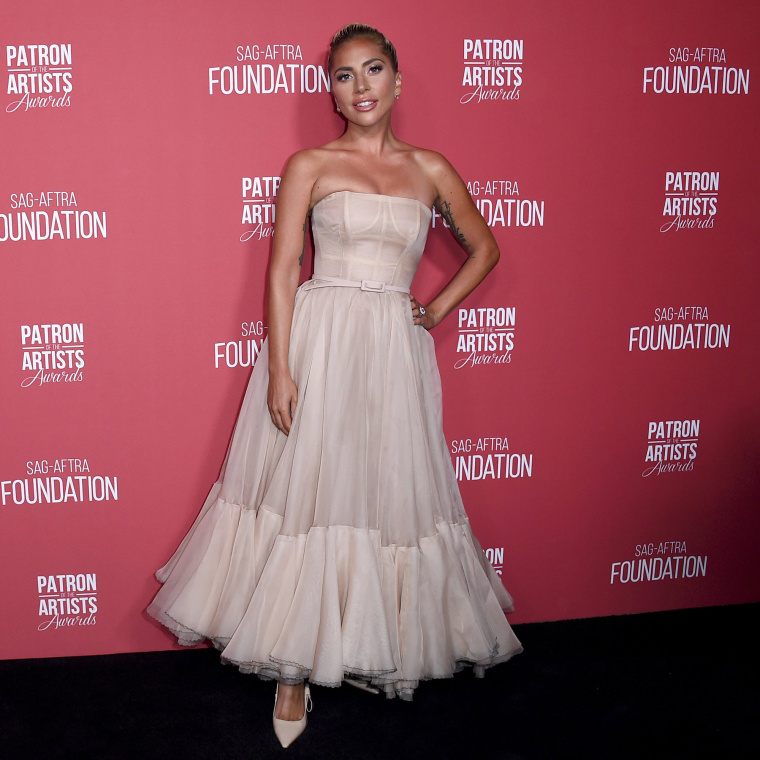 Gaga, 32, has been wearing the ring for some time now, but she only recently confirmed it's an engagement ring when she referred to talent agent Christian Carino as her fiancé.
The "A Star Is Born" actress posed so that her ring caught the light, and she looked like she couldn't be more thrilled to show it off to the world.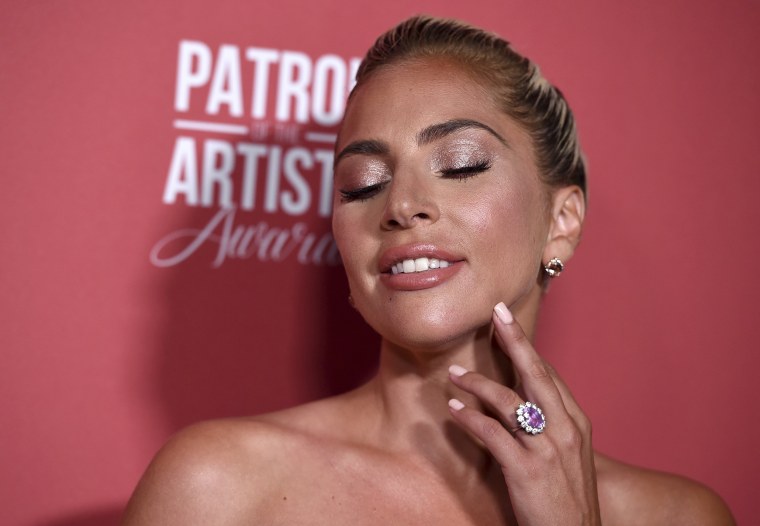 Later in the night, Gaga accepted SAG-AFTRA's Artists Inspiration Award, and she gave a powerful speech about mental health.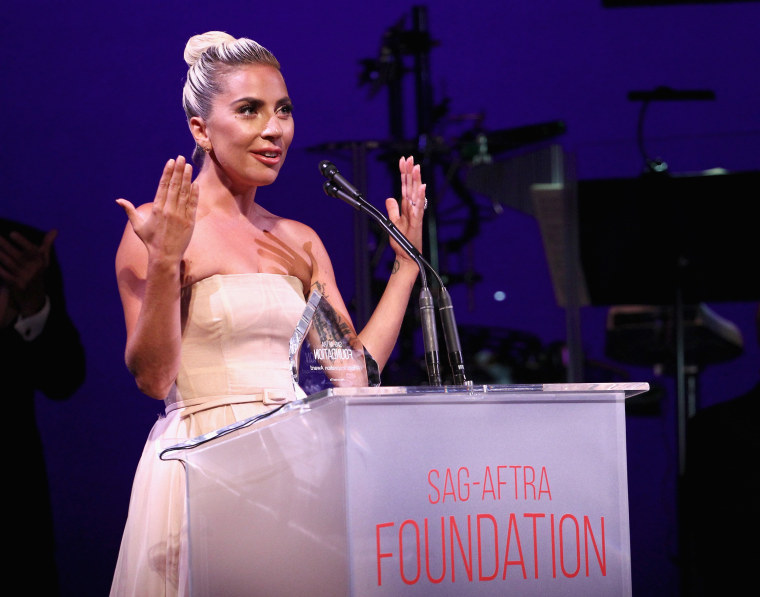 Rock on, Lady Gaga!