Millions of people in the United States suffer from hair loss — and Jada Pinkett Smith recently revealed that she is one of them.
The actress, 46, talked about her "issues with hair loss" during an episode of "Red Table Talk," her new Facebook Watch chat show that she co-hosts with her daughter, Willow Smith, and her mother, Adrienne Banfield-Norris.
"A lot of people have been asking about why I've been wearing turbans," Smith said. "Well, I haven't talked about it. It's not easy to talk about, but I am going to talk about it."
The "Girls Trip" star went on to describe the moment she realized she was losing her hair.
"It was terrifying when it first started," she said. "I was in the shower one day and then just handfuls of hair in my hands. And I was just like, 'Oh my God, am I going bald?' It was one of those times in my life when I was literally shaking with fear."
Smith said she has "gotten every kind of test there is to have" related to her hair loss, but that experts still "don't know why" she is losing her hair.
"People said stress, people say, 'Oh, you do have alopecia,'" she said.
Alopecia areata (often just referred to as 'alopecia'), is an autoimmune skin disease that affects at least 6.8 million people in the United States, according to the National Alopecia Areata Foundation. The condition can cause hair loss on the scalp, face or other areas of the body.
Whatever the cause of her hair loss, Smith revealed it's the reason she started wearing her hair short in recent months. She debuted a gorgeous, asymmetrical bob earlier this year.
Smith admitted it has been a struggle to accept the fact that she is losing her hair, especially since her long, thick strands had almost become part of her identity.
"My hair has been a big part of me," she said. "Taking care of my hair has been a beautiful ritual — and having the choice to have hair or not. And then one day to be like, 'Oh my God, I might not have that choice anymore … '"
Gradually, though, Smith has been learning to accept her hair loss. She said it helped to put her situation into a more "spiritual perspective."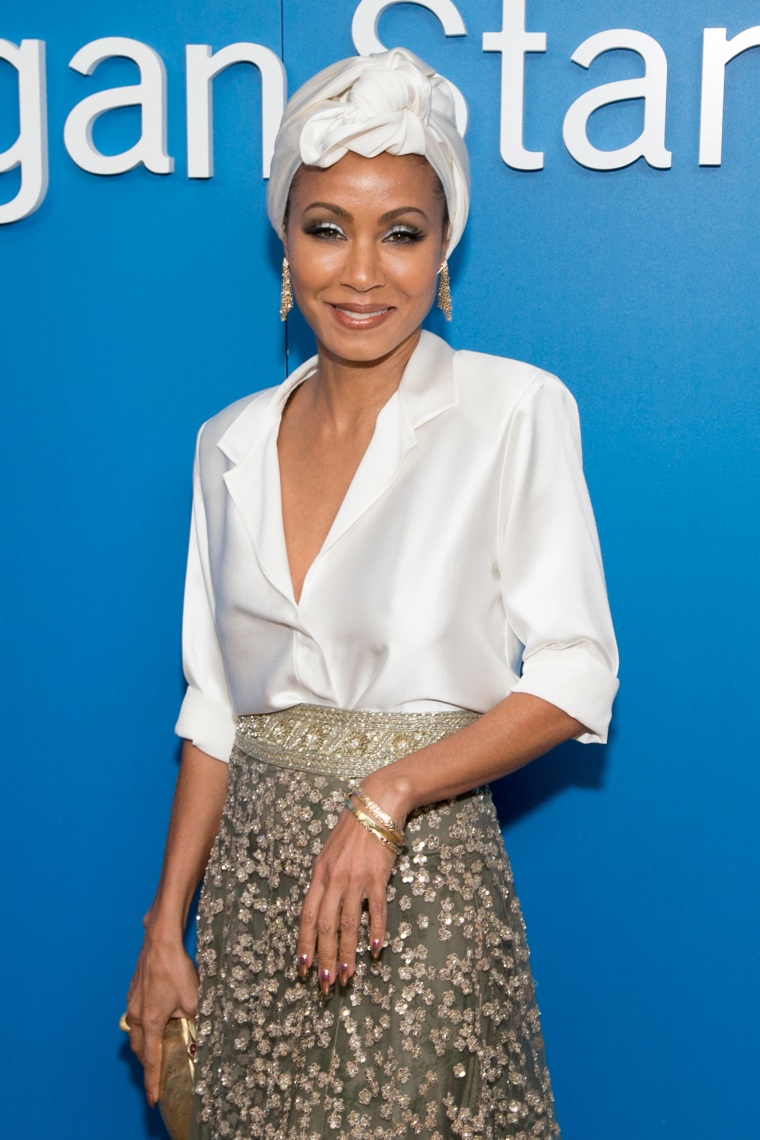 "The higher power takes so much from people. People are out here who have cancer, people have sick children," she said. "And by golly, if the higher power wants to take your hair — that's it? ... When I looked at it from that perspective, it really did settle me."
Recently, Smith has started wearing turbans and headscarves, and she has become a pro at tying them in different ways.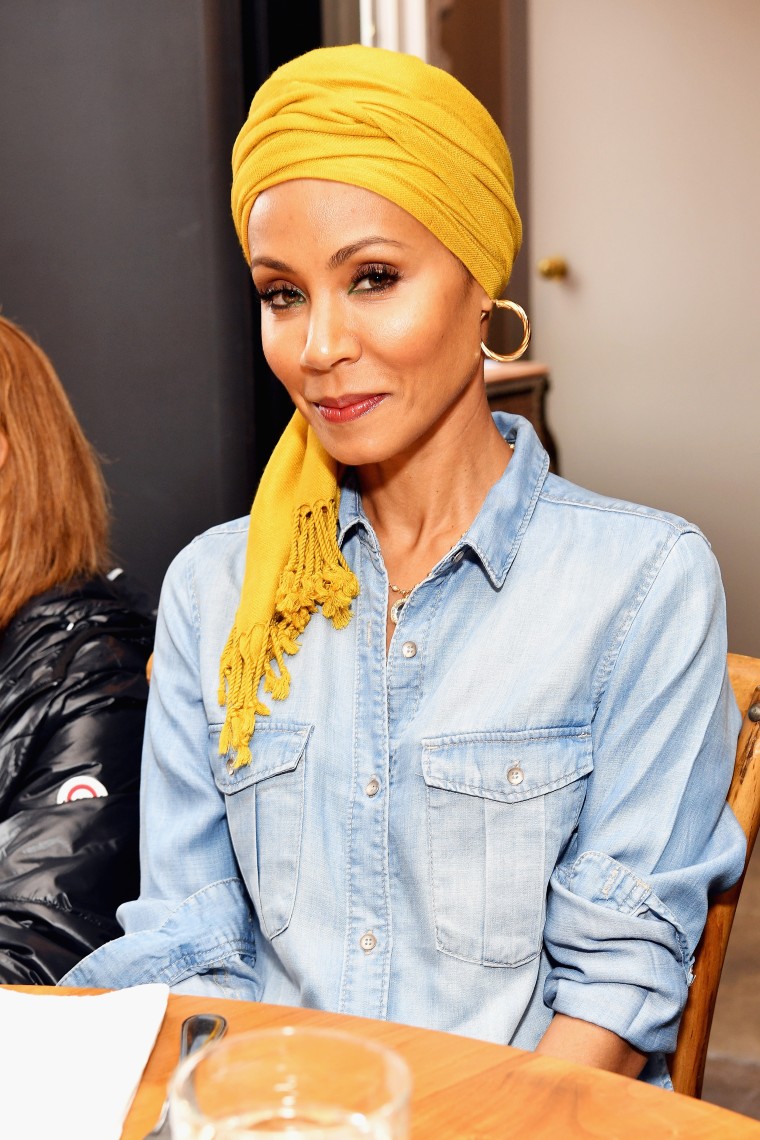 Now, she is finding confidence in her new look.
"When my hair is wrapped, I feel like a queen," she said.