All eyes are on Paris Hilton but then again, they never left.
The entrepreneur is fresh off celebrating her 42nd birthday on Feb. 17, which she tells TODAY.com was "very low key" at her new home with a small intimate group over for food and karaoke.
She also welcomed her first child, a boy, with husband Carter Reum earlier this year and is "loving being a new mom."
"He is such an angel, I'm so in love with him," Hilton adds.
But the ever busy reality star, DJ and fashion icon is not slowing down anytime soon. Hilton is giving fans the chance to see her most iconic looks and bedazzled accessories in real life with her Klarna collaboration, "House of Y2K." The event is an interactive, one-day-only pop-up shop in Los Angeles that features her decade-defining ensembles and tech items.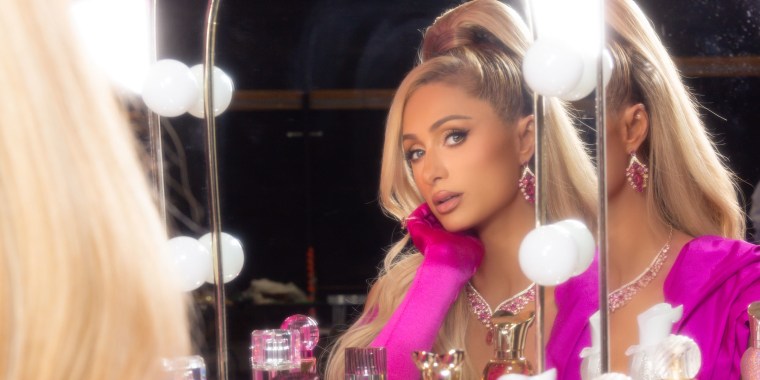 The styles of the 2000s appear to be back in, thanks to Gen Z fashionistas who are giving the throwback looks an update. And Hilton couldn't be happier.
"I love it because I just feel so proud that all my looks are just being (praised). Every time I go to fashion shows or talk to designers, my pictures are all over the mood board and people are so inspired," Hilton says of the resurgence of 2000's trends. "This was back when I had no stylist or anything. I was literally buying my own looks, putting them together. I've always been ahead of my time."
"I love that everyone is just loving all of the trends that I made popular and calling me the 'Queen of 2000s.' That makes me really happy," she adds.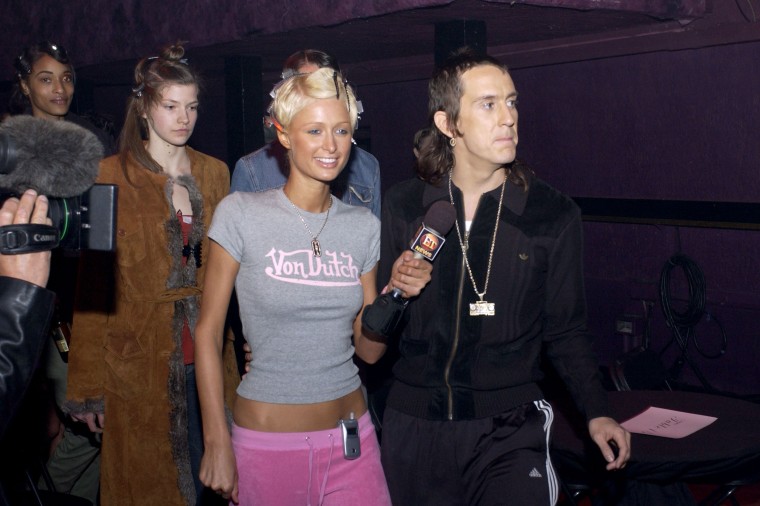 Or course, not all trends are hits. Hilton notes that one Y2K staple she wouldn't want to come back is Von Dutch. "I just noticed or saw that a lot of the kids are wearing the Von Dutch hats again, which I think is hilarious. But I would not rock it again," she says with a laugh, "That and Ed Hardy."
To curate the collection, Hilton went through her archives and closets to find the most iconic looks that she's saved over time.
"I save things that I want for my daughter one day. There's just so many beautiful pieces but a lot of things I donate," she says, adding that pieces that are extra special, "I will keep them for the archives, and they're fun just to bring back."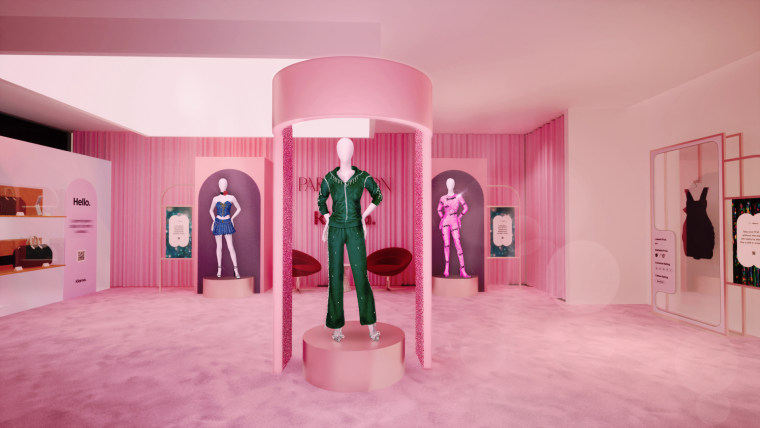 Hilton is in a new stage of her life as a new mom but that doesn't mean her style will change, only evolve.
"I think with each new stage in life, my style evolved accordingly. With this new mom version of me, it made me (have) a tiny bit more practicality in my outfits," she says. "But of course it wouldn't be me without sparkle... I have my new tracksuit line that I designed, so I've been rocking my velour tracksuits because they're so comfy."
Fans will get to see Hilton rocking her comfy sets and a behind-the-scenes look at her life when Season Two of "Paris In Love" comes around. It was recently renewed and in production.
"It's going to include everything. My whole journey, everything about becoming a new mom, my baby, running 11:11 Media, my media company, going on tour for my music, being in the studio recording, traveling on my book tour," she says, mentioning "Paris: The Memoir" which will be released on March 14. "We're shooting basically every single day. So they are capturing it all."
"Season One was just planning the wedding, and now it's, like, I'm married, I'm a mom and we're telling everything. So this Season Two is going to be epic," she adds. "I'm so excited about the season."
Above all else, Hilton just wants to entertain people and make them smile. "One of the things I love about what I do is I bring sparkle and happiness to the world," she says. "And especially right now I feel like we need that more than ever. I love that I'm able to do that to make people happy."
Below, Hilton breaks down three of her most iconic looks, which will be featured at the "House of Y2K" pop-up.
21st birthday Julien MacDonald chainlink dress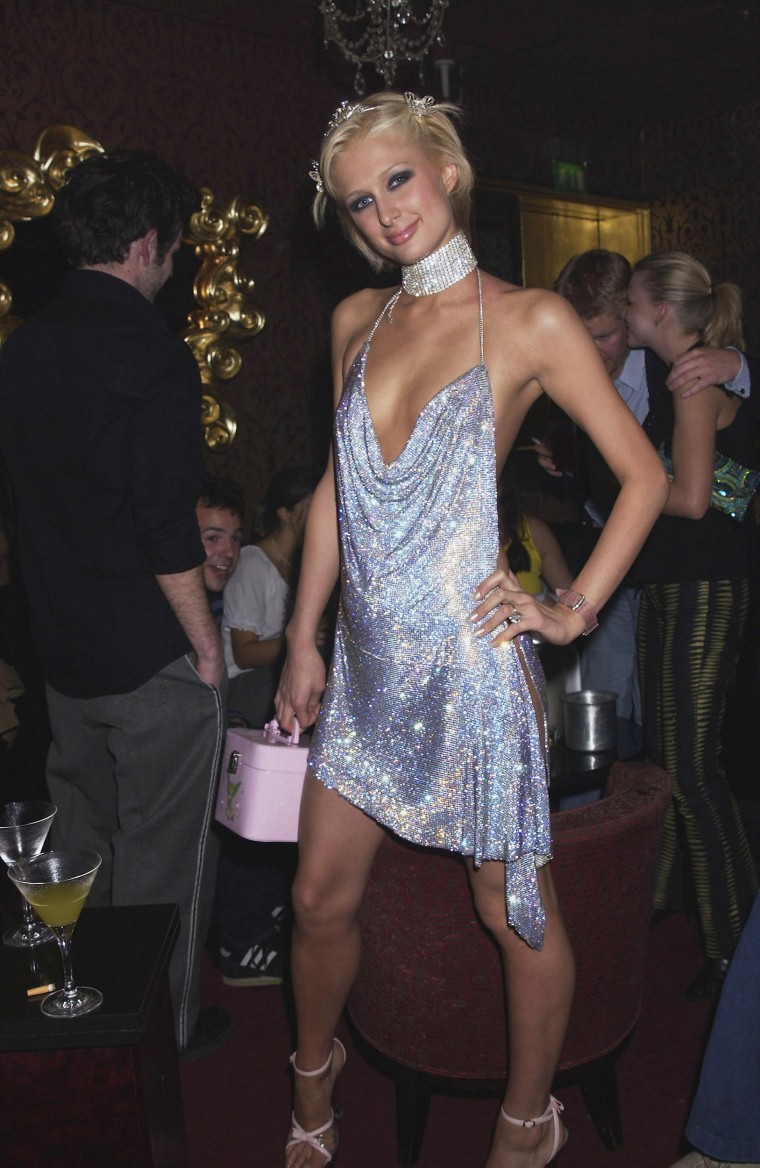 "That dress, I think, is the most iconic dress ever made. I love it so much. When I was in London for Fashion Week, I was walking in the Julien McDonald show and I saw that dress and immediately I was like, 'I need to wear this for my birthday, my London birthday.' It's just amazing how timeless that dress is and just how many people have been inspired by it and recreated it. I see it all the time. Every single designer is kind of creating a version of that dress. It makes me so proud to see such a statement piece that so many people love and want to copy."
"When I would wear an outfit, I didn't really think about it (making headlines). I knew that it was special, but I had no idea that it would become so iconic like it is now."
"The Simple Life" 2002 promo with Nicole Richie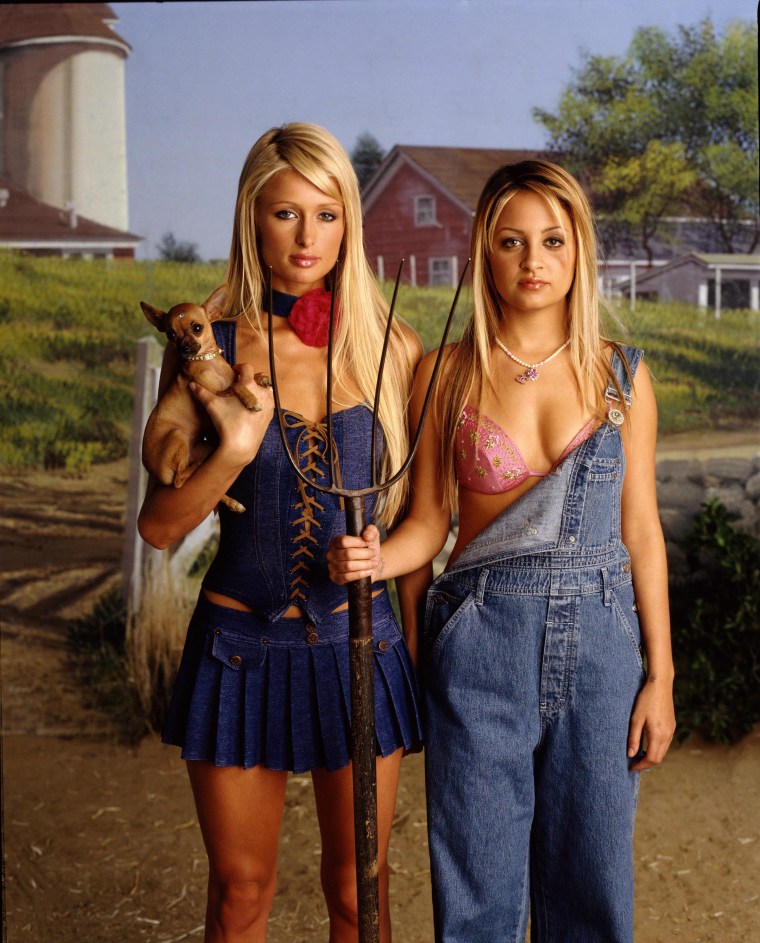 "I remember Nicole (Richie) and I being on set and they had all these different jean looks, overalls, skirts and all of that. I just thought that that specific look looked so perfect for (the promo). I'm so happy that I chose it. I think it's, again, such an iconic photo and it just fit 'The Simple Life' vibe so perfectly, kind of like bringing in Beverly Hills with a mix of the simple life together."
She adds that she can't believe the show will celebrate its 20-year anniversary this coming December.
"I feel like that show is just so special and you can't recreate something like that, like what Nicole and I have together. We've known each other and been like family since we were born. I think having that type of friendship, where you're like sisters, going on all these adventures together, it was just so special. Especially now with cell phones and all that, it's just like a whole different world. You wouldn't be able to recreate something like that."
Signature pink tracksuit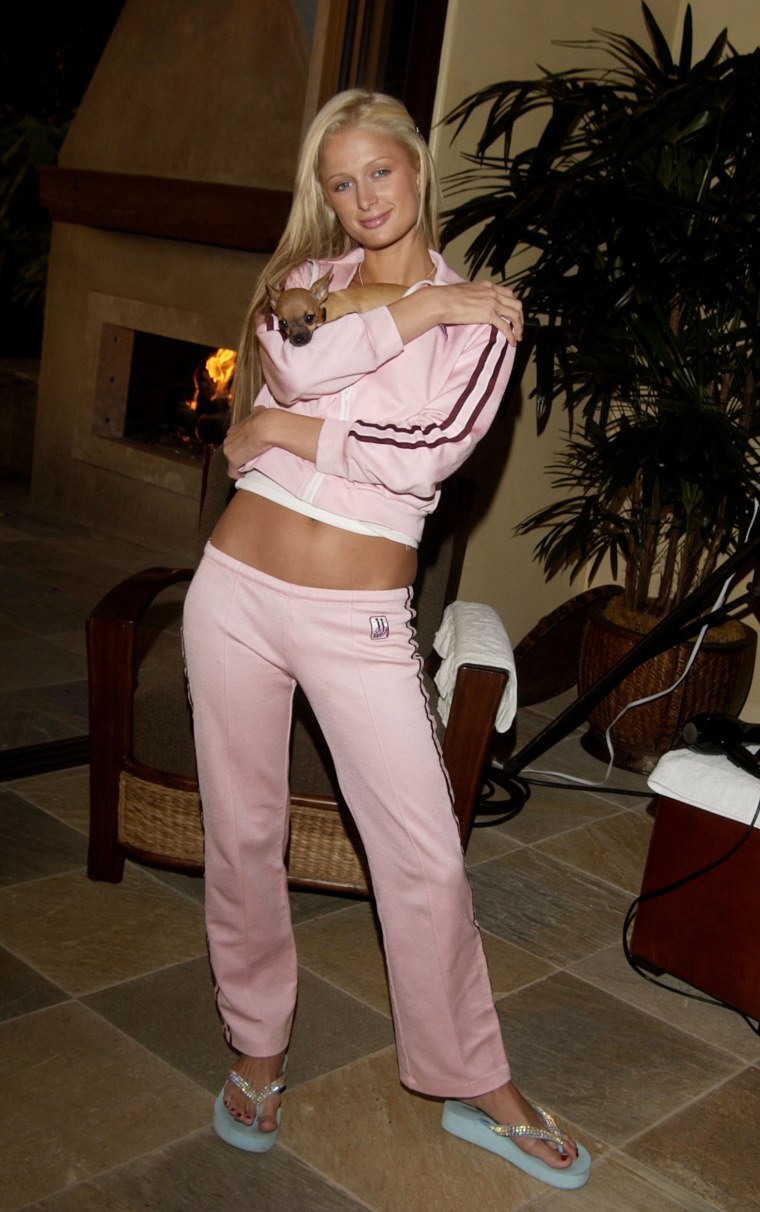 "I have always loved rocking tracksuits. It's just so comfy and I just love how you could wear them for any occasion, for chilling or you could dress it up more and wear heels with some cute jewelry and wear it out. Ever since I've worn a tracksuit, I've always loved them. It's always been like my uniform when I'm relaxing at home."
The tracksuit is so much so a part of her that she designed a limited-edition one in collaboration with Klarna, with proceeds going to her nonprofit organization, 11:11 Media Impact.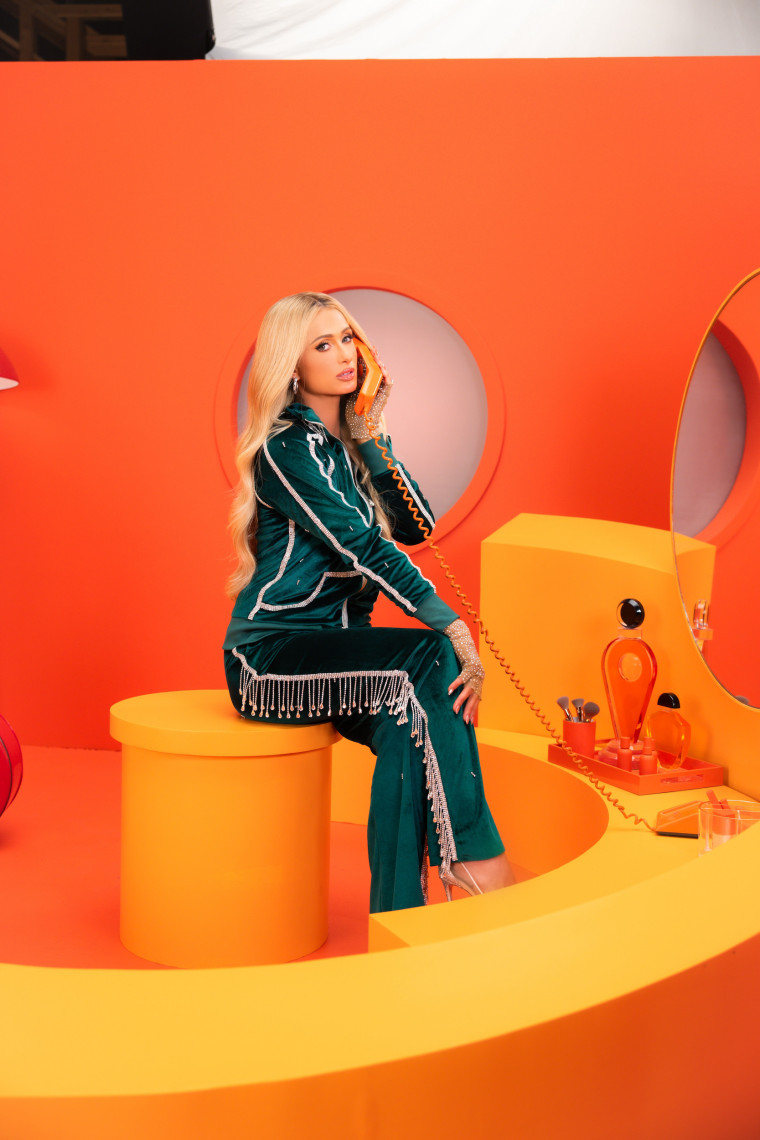 "It's so iconically Y2K and since the campaign about how Klarna has helped shopping evolve, we just wanted to launch an upgraded version of the tracksuit and have everyone be able to rock this iconic look," Hilton says of one of her signature looks. "I invented rocking tracksuits."
The partnership with Klarna also explores the evolution of shopping trends since the early 2000s across fashion, beauty, and technology. It has three floors or activations and installations dedicated to Y2K and fabulous Hilton archive.
Attendees can get their makeup done by makeup artist Nick Metos or get their personal items blinged out with Bling'd Up, as well as go home with a Y2K swag bag featuring sunglasses, Tamagotchis, scrunchies and more.
The free "House of Y2K" pop-up will take place Friday, Feb. 24 from 12 p.m. to 8 p.m. PT. It is located at 8070 Melrose Avenue, Los Angeles, California.