There are a lot of things that I don't understand — like how my kids can run around outdoors for hours and still refuse to sleep at night — but especially, I cannot understand for the life of me why people would be so against cargo shorts or why sales of the style are down. It's like being against the tastiness of ice cream or denying the adorableness of puppies.
Are they sexy or fashionable? No, but I stopped worrying about being sexy or fashionable as soon as crayons, potty training, finger painting and glitter glue came into my world.
It's all about being practical. I need a place to keep all of the high-rotation items for my kids readily accessible without having to dig through a diaper bag. That's where the oh-so-glorious cargo pockets come into play. Need a water bottle at the playground? Boom. That's in the right leg pocket. Need to clean the fistful of mud (at least I hope it's mud) before handling your snack? I got it covered, kid. Hand sanitizer and wipes are in the left leg pocket.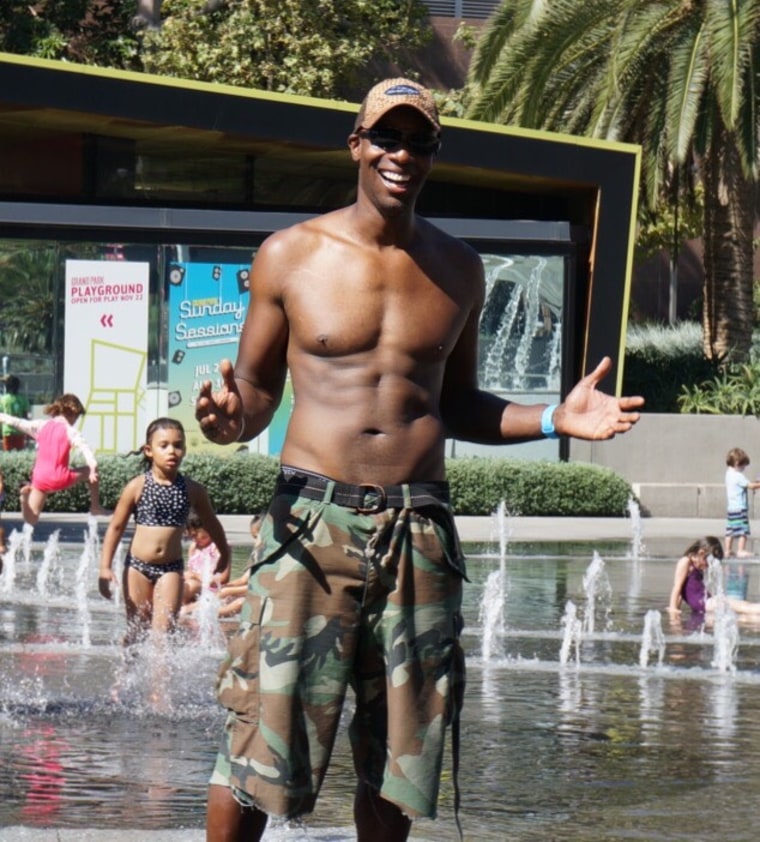 In other words, I'm basically a walking convenience store that can sing the words to every "Frozen" song, "Whip and Nae Nae" with the best of them and give epic bear hugs on command.
It's not about being cool, it's about doing what works. Actually, check that, it is about being cool ... at least in the eyes of our kids. Cargo shorts make us look and feel like superheroes to our kids. If they want something, it's already attached to us like magic. Trust me, Batman would be more efficient if he ditched his ridiculous utility belt and rocked some cargo shorts instead. Raising kids is hard enough as it is, so I'm at least going to be comfortable when I do it.
This story was originally published on Sept. 9, 2015.